Athletic trainer accused of relationship with Jacksonville ISD student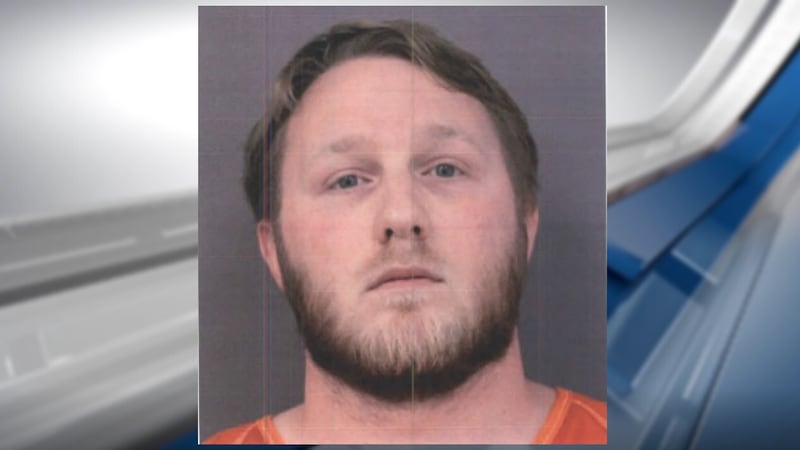 Published: Nov. 15, 2023 at 2:02 PM CST
|
Updated: Nov. 15, 2023 at 8:10 PM CST
JACKSONVILLE, Texas (KLTV) - The Cherokee Sheriff's Office announced Wednesday that an athletic trainer who previously worked with Jacksonville ISD has been charged with sexual assault of a child.
A press release sent out by Sheriff Brent Dickson said the investigation started in July of 2023, when the Sheriff's Office was contacted by Jacksonville ISD police department about an alleged inappropriate relationship between a student and an athletic trainer. The tip was provided to the school district through an outside entity.
After the Cherokee County Sheriff's Office was asked to take over the investigation, Judge Chris Day of the 2nd District Court issued an arrest warrant for Kyle Warren Kingrey, 28, of Tyler on Nov. 7. Kingrey was arrested at his home the following day.
Kingrey was booked into the Cherokee County Jail on a $100,000 bond. The sheriff's office said the investigation is ongoing.
According to a statement issued by the school district, Kingrey had not worked on a Jacksonville ISD campus this school year.
"We are cooperating with local law enforcement agencies who are handling the investigation, and we have no further information to share at this time. This matter is still under the investigation of local authorities," the statement said. "JISD reiterates that the health and safety of our students always remain a paramount priority for our school district and for our community as a whole."
Copyright 2023 KLTV. All rights reserved.