Power of Prayer: Emory church rebuilds after tornado
One year after a deadly tornado outbreak, a Rains County church is nearly finished rebuilding their sanctuary.
Updated: May. 14, 2018 at 8:15 AM CDT
EMORY, TX (KLTV) - One year after a deadly tornado outbreak, a Rains County church is nearly finished rebuilding their sanctuary.
A portable building has served as a temporary place of worship for Saint John the Evangelist Catholic Church in Emory.
The new structure is being built in the footprint of the church destroyed by a tornado on April 29, 2017.
That evening, about 45 parishioners were gathered at Saint John's for a graduation reception. As the weather turned severe, youth minister Monica Hughes helped gather the adults and children in a hallway.
"Probably in the hallway 30 seconds when we started seeing the roof peel off and the beams peeling back and the pressure changing."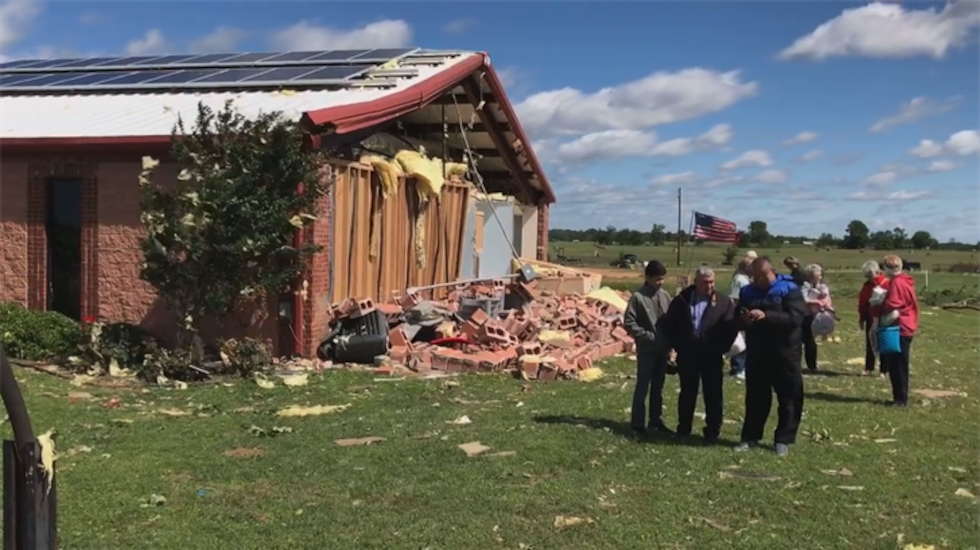 Hughes says she and her husband held the doors closed as the storm began to intensify.
"And there was calmness. And everybody was covering each other and protecting each other as we watched the building crumble around us."
She says she began reciting a prayer, the Divine Mercy Chaplet.
"God, I offer you the body and blood, soul and divinity of our dearly beloved son, our Lord Jesus Christ in atonement for our sins and those of the whole world. For the sake of his sorrowful passion, have mercy on us and on the whole world."
More than two hours later, the group ventured outside the rubble.
"No one got a scratch," said parishioner Pat Groves. "No one was hurt. And, you know, no one was afraid. It was just, it was a miracle. It's basically what it was -- a miracle."
Powerful winds ripped apart the sanctuary and classroom areas, but somehow spared the hallway where families took cover.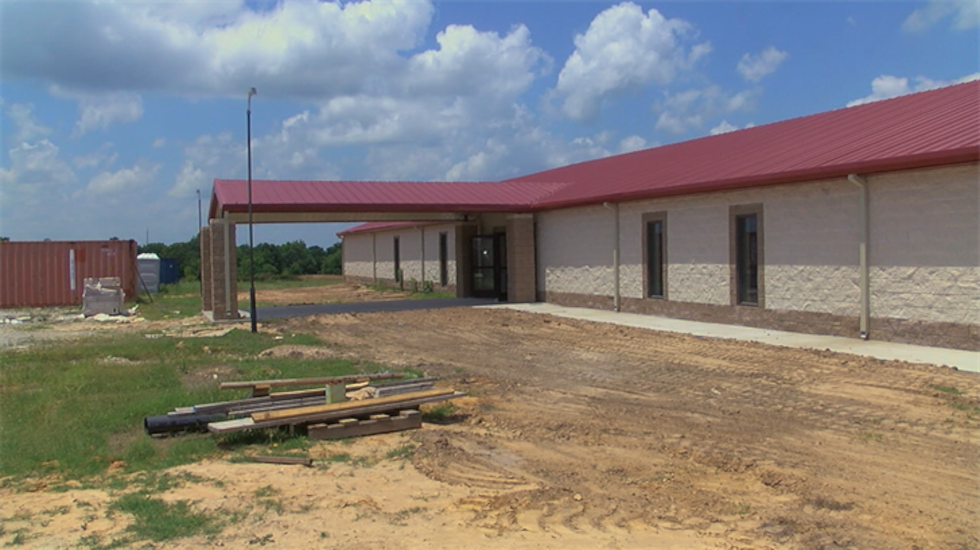 "I said it looks at like the Passover," said Hughes. "I said the blood of the lamb is clearly here in this parish because the storm hit, passed over, and came down again."
Their sanctuary was only one point in a long path of damage. Father Victor Hernandez, pastor at St. John's, says that night was a test of faith for the entire community.
"Our faith tells us that God is in control. He's in charge. He knows what is best for us. All we have to do is to surrender and trust that he who is in charge will take us to safer pastures. And he knows what he's doing."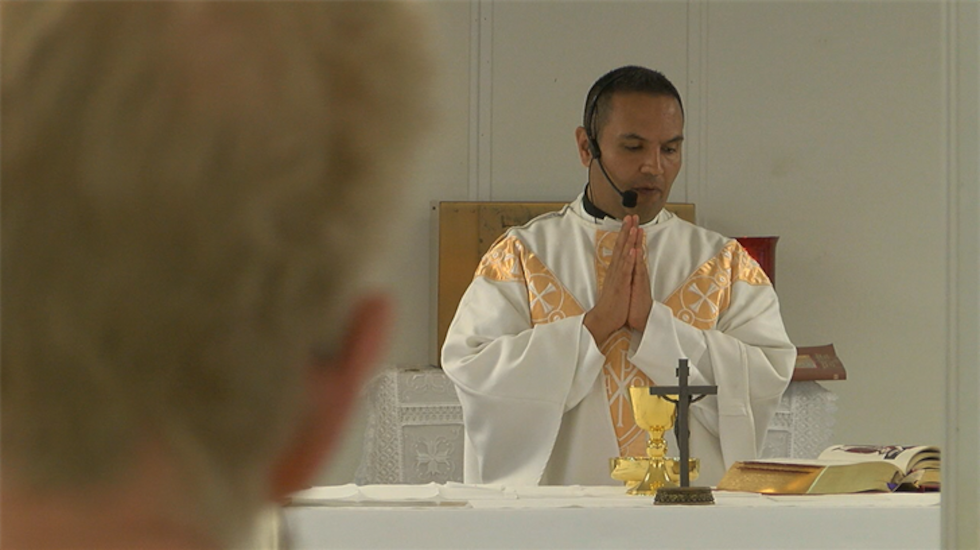 He calls the experience a blessing in disguise. The first tornado to cause damage in Emory in a century is now inspiring spiritual renewal.
"We speak of hope all the time, right," said Father Hernandez. "Well now you need to show to people, show to others, that there hope even in the midst of this difficult situation."
Groves was one of the first parishioners when Saint John the Evangelist opened its doors as a mission in 1994. She says surviving a tornado prompted reflection on how to grow in faith.
"You were put here for a reason and you were taken care of for a reason -- to do good and help him."
Groves and Hughes say they are witnessing a unification among the many cultural backgrounds and age groups that make up the church parish.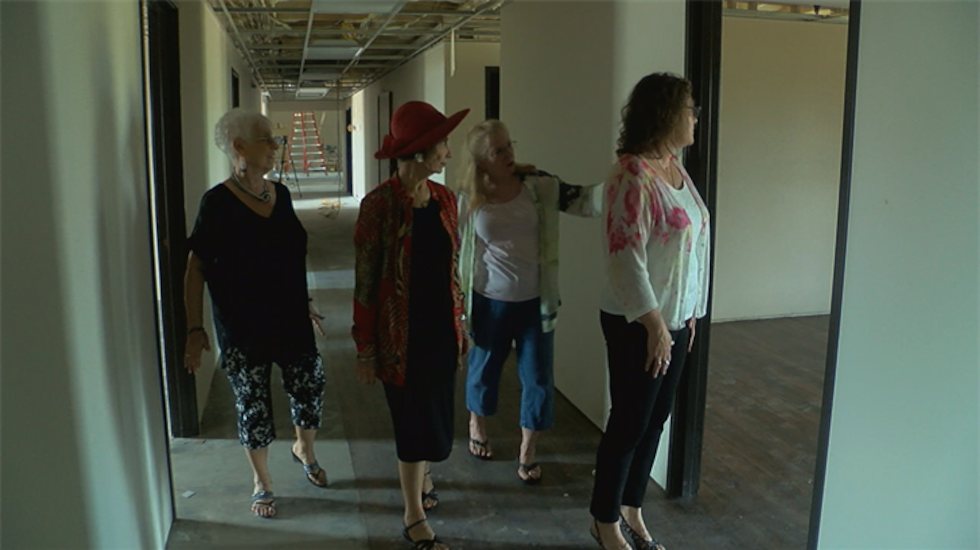 "And I'm a big believer that when we pray, we're not necessarily praying to change a situation," said Hughes. "We're not praying to change what happens. We're paying to change our hearts and how we respond to it. And I think that that event that those young people and their families lived through, changed lives. It changed these young people."
Construction on the new church building is expected to be complete in the next few weeks.
Do you have an inspiring journey of faith or know of a ministry that's making a difference in your community? To share your experience with the Power of Prayer, send us an email by clicking here.
Click here to learn more about our long-running Power of Prayer series.
Copyright 2018 KLTV. All rights reserved.