Power of Prayer: Tyler Biker Church
An East Texas church is showing their neighbors that not all Christians look the same; some even ride motorcycles.
Updated: May. 9, 2018 at 7:15 AM CDT
TYLER, TX (KLTV) - An East Texas church is showing their neighbors that not all Christians look the same; some even ride motorcycles.
At Tyler Biker Church, located at 11408 State Highway 64 W in Tyler, the non-denominational congregation has grown considerably since opening its doors in early 2016.
As Harleys, Hondas, and Kawasakis line up outside the warehouse, plans are in the works to expand seating inside by 50 percent.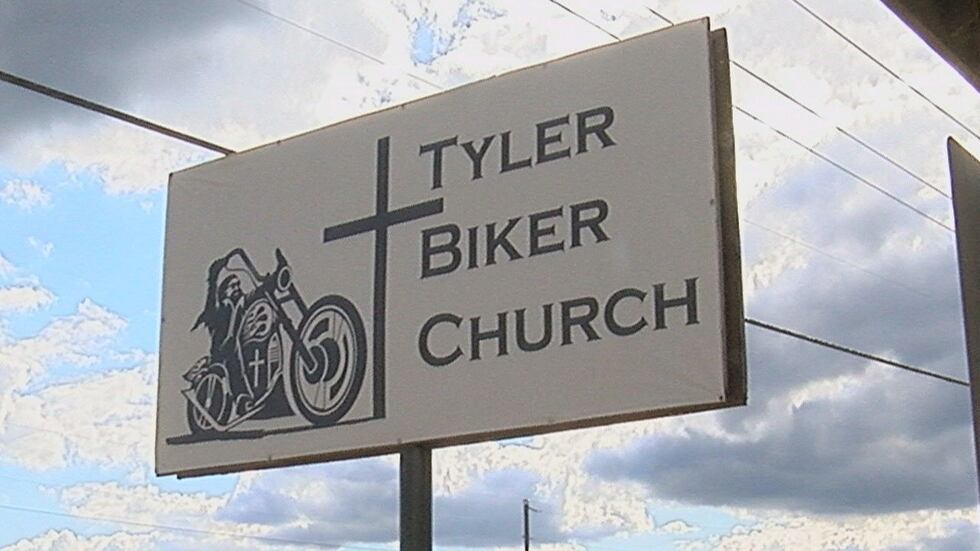 According to Pastor Dave Bianchi, who goes by 'Scout,' church membership is primarily made up of motorcycle enthusiasts.
"There's MCs, which are motorcycle clubs. There are riding groups, there are motorcycle ministries, there are independent riders. And then there are just people that like to ride on the weekend," he said.
Bianchi has been in pastoral Ministry for more than 30 years. He is also a patch holder with Soldiers for Jesus Motorcycle Club and rides a 2002 Harley Road Glide.
In 2016, Bianchi's ministry and hobby crossed paths, with a new calling to reach East Texans without any spiritual home or those not reached by the traditional church.
"We want to have an open door so that when when God touches their heart, they've got a place where they can come and not just visit. but they can come and be family. they can be a part of something," he said.
Each week, church members and visitors gather in the church's parking lot before the service. It's become an impressive assemblage of street models, touring motorcycles, off-road bikes or choppers. For members like Michael Thomas, who goes by "Hot Rod," their passion for riding serves as a vehicle for deeper discussion.
"Well I've had a lot of people admire my motorcycle. That sparks a conversation about God and what we do on our bikes."
Thomas, a veteran, says his faith journey led him to the Tyler Biker Church.
"I was very angry for a long time and I was running from God. And I found a place where they helped me see that God truly does love me."
He's putting his life experiences to good use as the church's youth pastor.
"So what we try to do with the youth is get them to see that Jesus stood out. He didn't fit in with the crowd."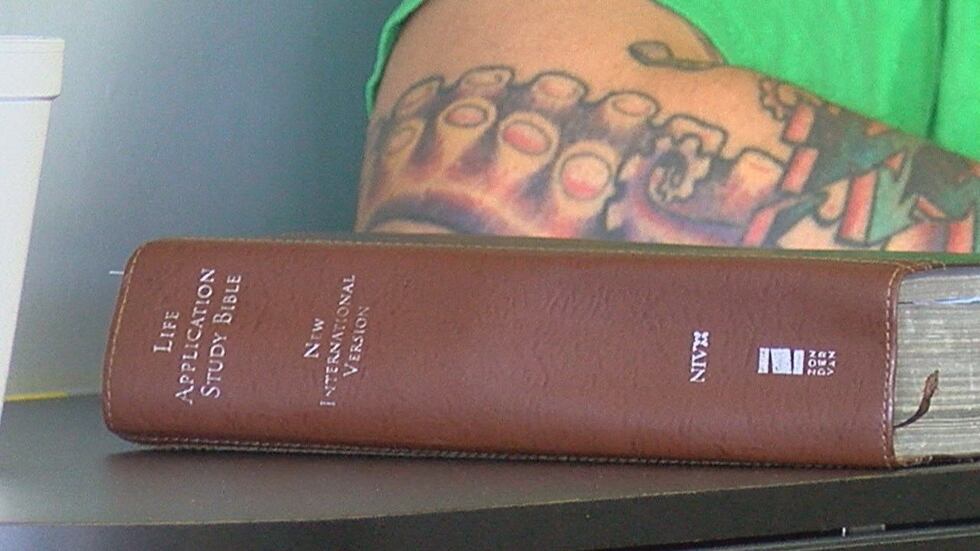 Feeling comfortable is part of this unique approach to worship. 'Hot Rod's' wife Lisa says she's accepted here.
"I always had a hard time going to church before. Just because when you walk through the door you automatically feel you're being judged the way you look the way you talk how people look at you and so it kind of turns you away from what God was all about in the first place."
Services remain somewhat traditional in structure. There's music, a sermon, prayer and scripture, though, in a come-as-you-are atmosphere.
'Hot Rod' says their goal is camaraderie through faith.
"For you to feel the love that we have for God and for you as well. Whether we know you or not, we still love you. And we don't know where you're at in your life but we want you to know God through us."
Church members are made up of bikers wearing different colors and patches, with different rides; all serving the same God.
"We're not your typical Church," Thomas said. "I mean, well look at me. I'm not your your typical looking Christian. But you know, God is here."
Behind the sanctuary, Tyler Biker Church has set up a do-it-yourself motorcycle shop, complete with lifts, tools, and parts. 'Scout' says this setting helps build fellowship and community among members.
Services are also broadcast live on Facebook each Sunday at 6:00 p.m.
For more information on Tyler Biker Church, click here.
Do you have an inspiring journey of faith or know of a ministry that's making a difference in your community? To share your experience with the Power of Prayer, send us an email by clicking here.
Click here to learn more about our long-running Power of Prayer series.
Copyright 2018 KLTV. All rights reserved.