WATCH: Project Tornado live on East Texas Now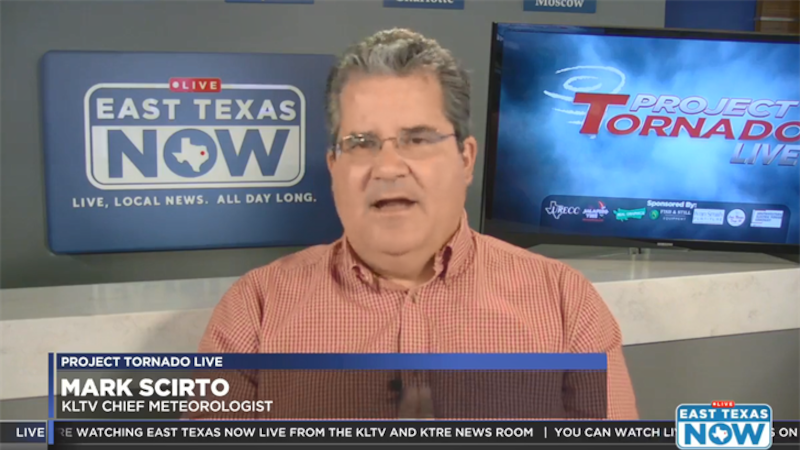 Updated: May. 16, 2018 at 4:55 PM CDT
EAST TEXAS (KLTV) - There are twice as many tornadoes and tornado-related deaths in Texas than any other state.
In the past 85 years, more than 6,000 tornadoes have occurred in Texas killing more than 1,110 people. Which is why it's important to be prepared.
"Project Tornado Live on East Texas Now" viewers will have an opportunity to learn from a meteorologist with more than 30 years of experience what to do in the event of an emergency.
Chief Meteorologist, Mark Scirto has been taking his Project Tornado program into East Texas schools for 30 years. This morning at 9 a.m. he will be doing that presentation on East Texas Now. Schools across East Texas will be assembling children to see the live webcast but anyone can watch and benefit from this important presentation.
Go to EastTexasNow.live to watch at 9 A.M. or watch on a mobile device here. See you at 9 a.m.!
Copyright 2018 KLTV. All rights reserved.