East Texas nurse charged with murder, Tyler PD discuss investigation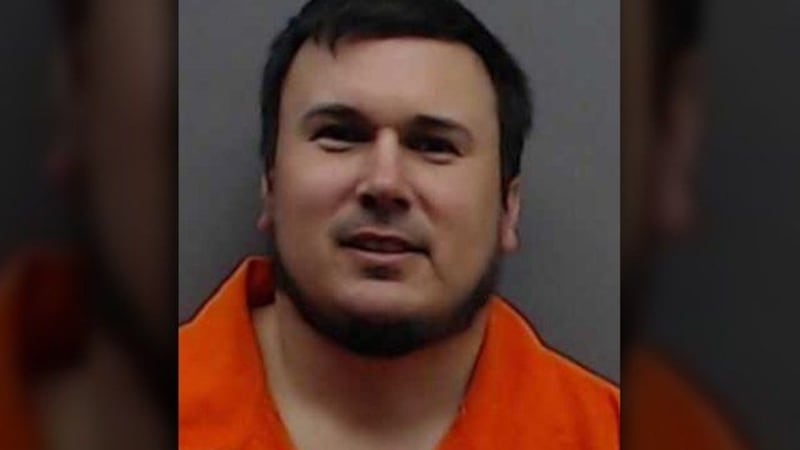 Updated: Apr. 11, 2018 at 3:19 PM CDT
TYLER, TX (KLTV) - An East Texas nurse is in jail on murder charges.
Tuesday night William George Davis, 34, was booked into the Smith County Jail on a charge of murder. His bond is set at $2 million.
Tyler police held a press conference, Wednesday, at 2 p.m. to discuss the charges and the investigation leading up to the arrest of Davis. Chief of Police, Jimmy Toler, said Wednesday, that Davis was arrested in the lobby of the Tyler Police Department on Tuesday night.
The investigation of Davis began back in June of 2017. Toler says 1700 hours was spent on this investigation.
The Texas Board of Nursing recently suspended Davis' license. Davis was a registered nurse at CHRISTUS Mother Frances Hospital in Tyler. The TBN is investigating allegations that Davis tampered with three patients at the Louis and Peaches Owen Heart Hospital in Tyler.
One of those patients died and two others were left in a vegetative state.
Toler commended Christus Trinity Mother Frances for being cooperative with the department's investigation. Up to 7 incidents are still being investigated at this time. Toler says multiple aggravated assault charges may follow the murder charge.
"We are proud of the work our special criminal investigation team has put into this case so far," said Toler. "We understand how big of an impact this will have on our city and community. We are limited in what we can share to protect the integrity of the investigation, but we will provide updates as we move forward and details become available."
7OnScene: View live tweets from the press conference
The TNB is also investigating four other cases involving patients with similar practice issues and outcomes after Davis' alleged interventions.
KLTV sister station KSLA reports that in February, CHRISTUS Mother Frances Hospital fired Davis and turned its findings over to the state nursing board.
CHRISTUS Trinity Mother Frances Health System released a statement on Davis Wednesday saying they believe Davis acted independently and of his own free will. Read the full statement here.
According to the order of temporary suspension, obtained independently by KLTV, the incidents happened while Davis was still employed with CHRISTUS and on assignment at Louis and Peaches Owen Heart Hospital.
The document alleges that in Aug. 4, 2017, Davis entered the room of a patient to whom he was not assigned and performed an "unskilled and/or unnecessary and/or inappropriate intervention for the patient. A short time later, the patient immediately deteriorated from their stable condition and a stroke code was initiated."
The patient died two days later. The suspension order cites an autopsy report that says the patient died from cortical acute ischemic infarction from an air embolism.
A second incident occurred on or about Nov. 30. The document describes a similar situation and states that five minutes after Davis allegedly performed the intervention, the patient's condition deteriorated and a stroke code was initiated that ultimately resulted in the patient being left in a vegetative state.
A third incident on Jan. 25, 2018 is also outlined in the document. The order alleges Davis again entered a patient's room he was not assigned to and performed an intervention.
"Approximately three minutes later, the patient immediately deteriorated from their stable condition and required resuscitative measures, ultimately resulting in a persistent vegetative state," the document states.
When questioned about the incident, the document says Davis told facility management that he entered the room and silenced an IV that was beeping.
"Several days later, respondent admitted to management that he reset a beeping IV, flushed the arterial line a couple of times, and pumped up the pressure bag," the order states.
On Feb. 15 Davis's employment was terminated. The temporary suspension order states the termination was "related to his falsification of care events" and his "unethical practice related to failure to disclose interventions provided that may have impacted the outcome of (a) patient."
A GoFundMe account has been set up on Davis' behalf with a message that purports to be from Davis. It is unclear if Davis had any involvement in the creation of the account, which has been active since March 23.
The message states in part:
"I have been a RN for 7 years and just completed my MSN for my Acute Care Nurse Practitioner. Most people, that know me, know I am a hardworking, well-respected, compassionate, high-spirited family man with a great sense of humor who will go above and beyond for my patients. My passion has always been in cardiology, and I have enjoyed providing care for this patient population over the last 7 years as I worked towards my goal of becoming an ACNP. Unfortunately, my RN license was temporarily suspended by the board for misunderstandings, and now, I am having to defend myself before the board in order to keep my license and my career."
"Our thoughts and prayers go out to the victims and families who have been affected by these acts," said Toler. "The assistance and cooperation from the Smith County District Attorney and CHRISTUS have been extremely beneficial during the initial stages of this investigation."
Copyright 2018 KLTV. All rights reserved.