Power of Prayer: 'Feed My Lambs' soup kitchen
Each Wednesday, 75 to 100 people sit down to break bread together.
Updated: Feb. 28, 2018 at 7:25 AM CST
TYLER, TX (KLTV) - For more than six months a soup kitchen in downtown Tyler has provided nourishment for the body and soul. Last July, the 'Feed My Lambs' soup kitchen opened at the Cathedral of the Immaculate Conception, located at the corner of Front Street and South Broadway Avenue.
Organizer Kim Coburn says it has become a prayer answered for both the homeless and the volunteers who run the weekly feeding program.
"I feel god moving in me and helping me to be less selfish and think about others more. I'm very grateful for what I have and what I'm able to do, that I'm able to do this. So it just brings me nothing but joy."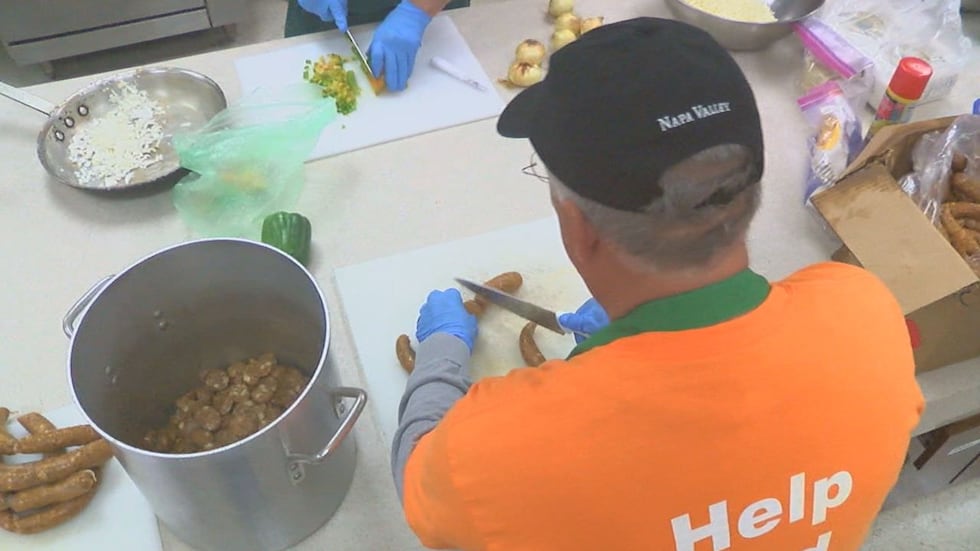 Each Wednesday, anywhere from 75 to 100 people sit down to break bread together.
Sharon Martin has been coming for lunch since last Summer.
"We certainly thank God every week when we could come in here in fellowship with others. And it's really good."
Serving the homeless, needy, those with disabilities and the elderly, there's a place setting for everyone.
"Well some of them don't have a place to eat during the day so this is like a one time meal," Martin said.
Vickie Martin has formed friendships in the church hall.
"I can't wait until every Wednesday to come, to see everybody that I know here and all the workers."
Funding and donations come from individuals, school groups, businesses, and the East Texas Food Bank.
Even those with the least believe in giving.
"We're not sure (who), but one gentleman leaves a two dollar tip every week that we were surprised to receive," said volunteer Penny Wilson.
Volunteers find their direction from the gospel of John, when Jesus instructed Peter to feed his sheep.
"I very definitely believe it's Holy Spirit, God speaking to us," Wilson said. "And it's a way to kind of further his kingdom by serving and helping others."
The lunch service is about more than taking drink orders and requests for another slice of cake. The conversations are real.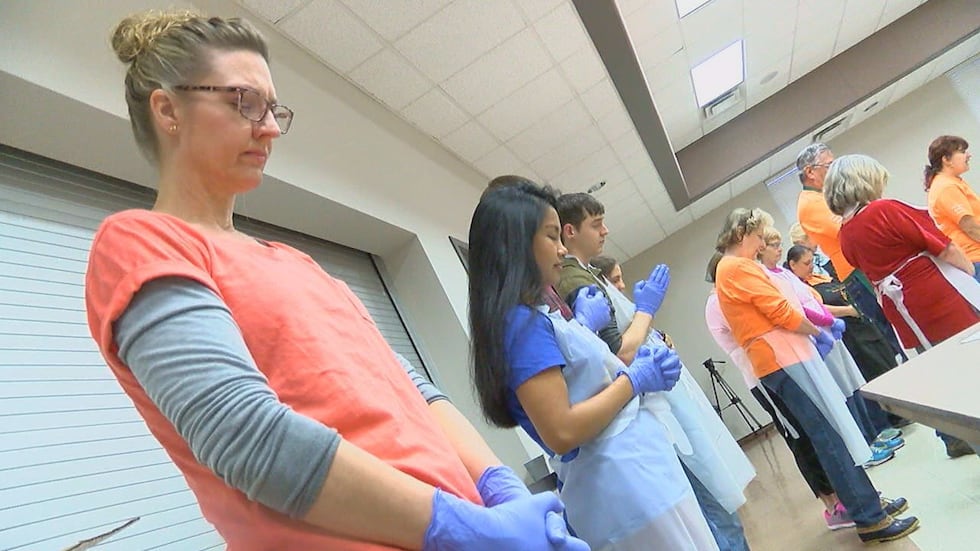 "A lot of times our guests will tell us their stories and ask us to pray for them," Coburn said. "And so we we pray you know for their physical needs, whatever their emotional needs (are), and we just pray for blessing for all of us."
'Feed My Lambs' is just one of the soup kitchens serving Tyler. Most weekdays, different churches or groups offer a free meal somewhere in the downtown area.
Do you have an inspiring journey of faith or know of a ministry that's making a difference in your community? To share your experience with the Power of Prayer, send us an email by clicking here.
Click here to learn more about our long-running Power of Prayer series.
Copyright 2018 KLTV. All rights reserved.