Tyler doctor who took historic Columbia disaster photo remembers tragedy 15 years later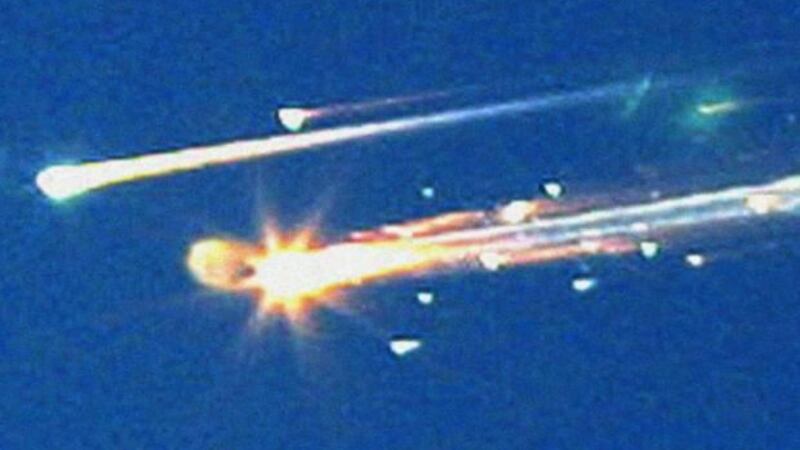 Published: Jan. 30, 2018 at 10:28 PM CST
|
Updated: Jan. 31, 2018 at 1:49 AM CST
EAST TEXAS (KLTV) - A famous photo of one of the most devastating events in history was taken by a Tyler doctor.
What was supposed to be a huge step forward towards the progression of space travel became a historical tragedy when seven astronauts lost their lives.
A world-renowned photo captured the exact moment the Space Shuttle Columbia broke apart as it returned to earth.
Tyler cardiologist Scott Lieberman was the man who shot it.
"Basically, the rest of my day was very much changed, if not the whole of the last 15 years," Dr. Scott Lieberman says. As a young aspiring astronomer, Lieberman patiently awaited the arrival of the shuttle to the Kennedy Space Center, hoping to catch a glimpse of the touchdown; but instead, he captured a horrific disaster.
"It has always been a risky endeavor, but we shouldn't not do it because of the risk," Lieberman says.
His photo has been seen in thousands of articles, magazines, local, national, and international newspapers, and on television all over the continent.
"You had newspaper editors in hundreds of different cultures from different parts of the world, who all felt that this picture told a story that people wanted to know about," Lieberman says.
The former director of the Associated Press named Lieberman the father of citizen journalism, after his one amateur picture took over the news media world.
Lieberman has stayed in contact with the families of the astronauts who died, and he believes his picture helped them truly understand what happened.
"I think it would have been worse if they didn't know what had happened at all. I think the picture gave them some closure," Lieberman says.
Thursday will mark the 15th anniversary of the Columbia tragedy.
A memorial program at First Baptist Church in Hemphill will take place Thursday morning, to remember the seven astronauts and two volunteers who lost their lives in the recovery effort.
Copyright 2018 KLTV. All rights reserved.