Tyler police: More card skimmers found in city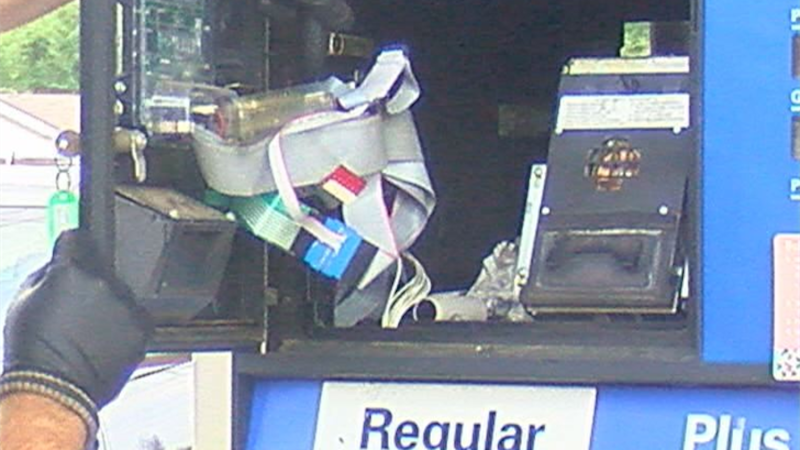 Published: Oct. 12, 2017 at 1:57 PM CDT
|
Updated: Oct. 12, 2017 at 2:09 PM CDT
TYLER, TX (KLTV) - Tyler police say more card skimmers have been located at a gas station in the city.
Public Information Officer Don Martin said Thursday that the skimmers were found at the Exxon at Commerce and Loop 323. According to Martin, several skimmers have been found at the location before.
Thursday's discovery is not the first time card skimmers have been found in the city.
In July, multiple people were arrested after a months-long multi-agency investigation into card skimming case.
Tyler Police Department, the U.S. Secret Service and the Smith County Sheriff's Office all participated in that investigation. Officials said at the time of the arrests that the skimmers were found inside the gas pumps. More than a dozen gas stations in Tyler, and another dozen in other parts of Smith County, had pumps that contained skimmers.
There are multiple ways to check for card skimmers at a gas pump.
According to the Texas Department of Agriculture, here's a few tips to follow:
If you are fueling up, try to avoid pumps at the end, where the clerk can't see you. Try to stay in clear view of the clerk when you are fueling up.

When deciding whether to choose a credit card or debit card, choose a credit card. It's a safer way to go, otherwise, if they steal your identity they have access to your bank account.

Always get a receipt when you fuel up for two reasons: a) If you have your identity stolen, you have proof to show investigator; and b) If you get bad fuel and have a $8,000 repair bill you will need the receipt so that the station's insurance can pay for your repair.

Look for signs of tampering around the gas pump. Grab the credit card reader and if it's loose report it to the clerk. Look for damage to the cabinet. Most cabinets will have a seal on it. If the seal is broken, report that to the store clerk.

The best way to check for tampering is with your phone. Most of the credit card readers that steal your information have Bluetooth technology. Go to your phone, hit settings, hit Bluetooth, if you see a long string of numbers or letters trying to connect, that is probably not good. Bluetooth technology only travels 25 or 30 feet.
If you do have a complaint,  you can find a TDA sticker in each pump. To file a complaint call 1800-TELL-TDA or click here.
You can also check for Bluetooth skimmers at a gas station using your cell phone.
To do so, turn on your Bluetooth, and if a device pops up named with a multitude of random letters and numbers, it is likely a skimming device.
Copyright 2017 KLTV. All rights reserved.