Jury trial rescheduled for suspect in Patrick Mahomes robbery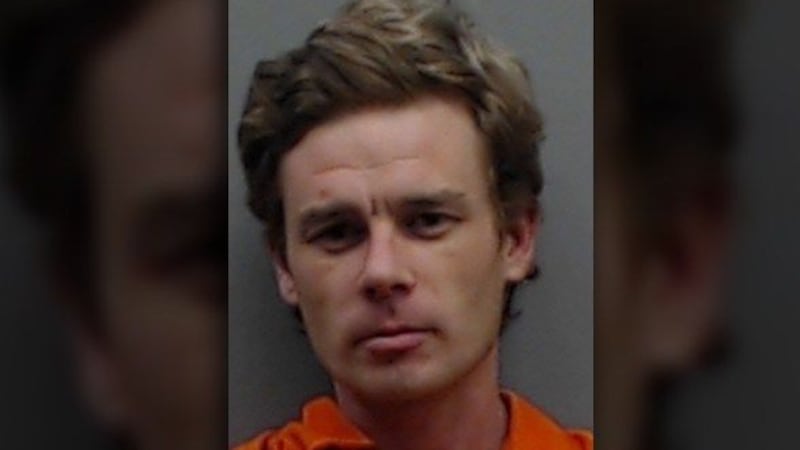 Updated: Oct. 9, 2017 at 10:58 AM CDT
SMITH COUNTY, TX (KLTV) - The jury trial for the man who admitted to officials that he robbed Patrick Mahomes II has been rescheduled for next week.
On May 12, Michael Pinkerton was arrested on four charges of robbery according to judicial records.
According to the Smith County District Attorney's Office, Pinkerton was indicted on June 22 for three charges of robbery.
His jury trial was scheduled to begin today. It has been rescheduled for Oct. 16, in Judge Jack Skeen Jr.'s courtroom at 10 a.m.
In May, the Smith County Sheriff's Office said Pinkerton admitted to them in a taped statement that he committed the offense. They say Pinkerton did not know who he was robbing and that it was just a random act with a random target.
After the initial robbery call, authorities found a vehicle being driven by Pinkerton that matched the description given by robbery victims. Deputies initiated a traffic stop and found the stolen property inside the vehicle. Deputies also arrested Billy Ray Johnson, 58, who was in the vehicle with Pinkerton.
The Smith County Sheriff's Office said no weapon was found, but the suspect pretended to use a gun during the alleged robbery.
Pinkerton is still in the Smith County Jail.
Related:
+Patrick Mahomes victim of reported aggravated robbery 
+Mahomes robbery suspect admitted to offense, sheriff to hold press conference on incident
+Suspect in Patrick Mahomes robbery indicted
Copyright 2017 KLTV. All rights reserved.