12-year-old collapses on field during Henderson vs. Carthage game, revived by AED device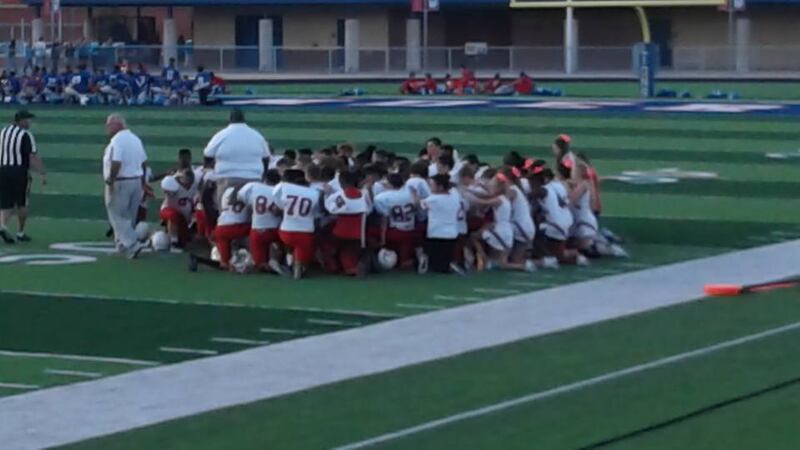 Updated: Oct. 5, 2017 at 11:15 PM CDT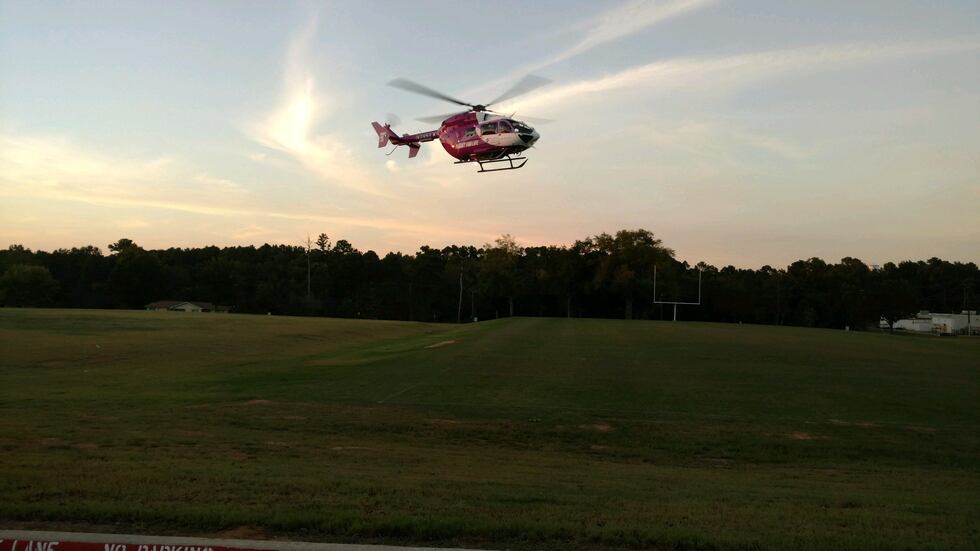 HENDERSON, TX (KLTV) - A football player collapsed during Thursday night's Carthage vs Henderson football game.
The 7th grade game in Henderson was in halftime, with each team on their end zone for team meetings, witnesses say.
PHOTOS: Players, cheerleaders, others pray for teammate being flown to Shreveport
During that time, a 12-year-old Carthage player went into what a representative with Champion EMS confirms was cardiac arrest.
Chief Rusty Chote with Henderson Fire Department confirmed that the young man had no pulse. The boy was resuscitated on field with an AED device, Chote said.
The medical helicopter landed at the middle school practice field, witnesses say.  He was carried by ambulance from the stadium field to the middle school practice field, and then was flown to Shreveport. Chote said that he was responsive in the helicopter.
The Henderson Lions Twitter account posted the following tweet after the incident:

The game did not proceed any further after the incident.
We will continue to update this story as more information is released.

Copyright 2017 KLTV. All rights reserved.