Power of Prayer: Hiway 80 Rescue Mission's New Creation Recovery Program
For some, it's the first graduation they've ever achieved.
Updated: Jul. 17, 2017 at 5:03 PM CDT
LONGVIEW, TX (KLTV) - Hiway 80 Rescue Mission in Longview is more than an emergency shelter for the homeless. Soon, even more East Texans will have help fighting substance abuse through the ministry's New Creation Discipleship Recovery Program.
Friday, 12 men celebrated a major milestone by graduating from the program. For some, it's the first graduation they've ever achieved. One step at a time, participants move closer to a new beginning without alcohol or drugs.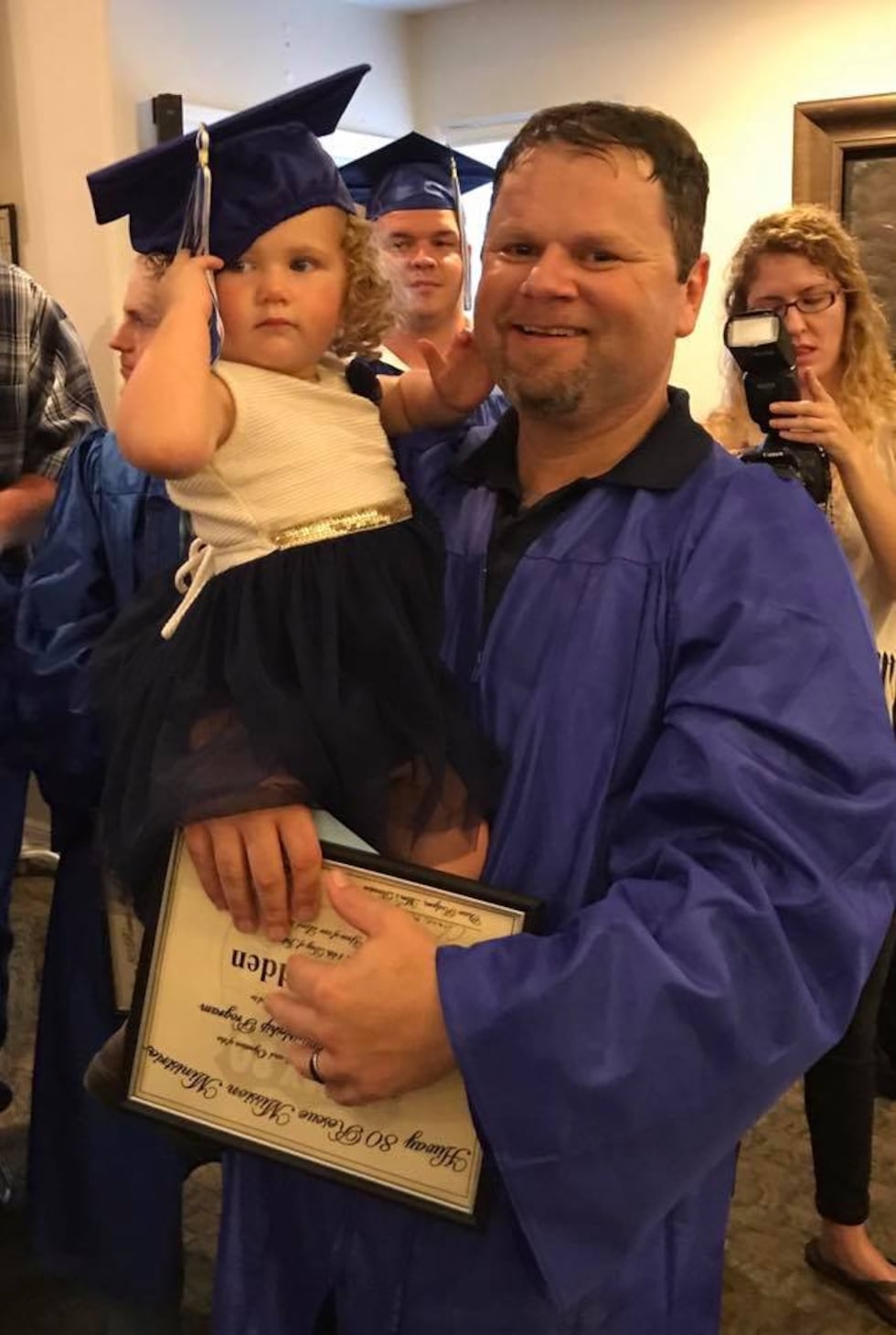 Chris Rodden, a new graduate of the program, is marking one year of sobriety. He says this is the longest period he's been clean since he was 14 years old.
"When you need that change in your life you have to surrender. You have to surrender to someone's authority. And you know, through through godly people you have to learn you know how to live a new life."
Family members from around the country attended Rodden's graduation on Friday, including his children.
"And I'm learning to live all over again. And it's a new experience and it's an exciting experience."
Hiway 80 Rescue Mission Executive Director Eric Burger says he witnesses the power of prayer at work each day through the discipleship program.
"That has now given their life to Christ, have gone through discipleship, have gone through extensive work therapy, reunited with their families. They're now employed, involved in a church, and on and on and on."
With the New Creation program, a case manager provides counseling, then guides the men through accountability and self-examination. Work therapy, tutoring, relapse prevention classes, and skills training are important elements of the process.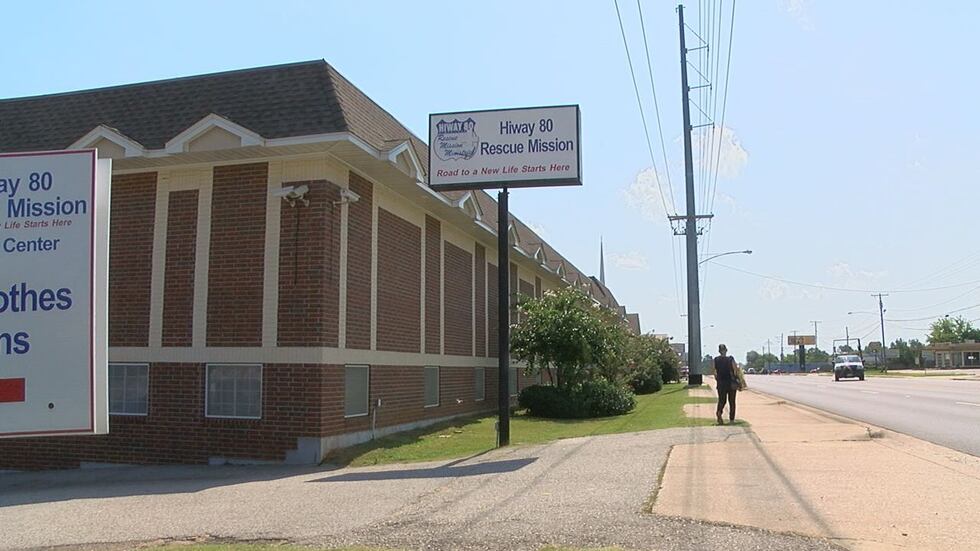 Daily devotional and bible study help participants build relationships with Christ. Greg Rowe, who is recovering from alcohol abuse, now leads a bible study class.
"It just got to where it wasn't about addiction anymore. It was just about this God that loves me so much and how I'm supposed to learn to love him back."
The weekly bible study is held at Hiway 80's mission in Tyler, Gateway To Hope. The day center serves the homeless and others in need by providing showers, laundry facilities, haircuts, water, resume writing services, and a computer lab.
Errin Dixon, another graduate of the recovery program, serves as guest services coordinator at the Tyler location.
"This is what I came from. Because I started out doing the same thing -- in the streets, in the camps. And I just wanted to give back that way."
Dixon uses his experiences to minister to others' needs.
"That's what I try to do. Just love on them, love on them, love on them and say man, 'You ain't in this by yourself. That's what we're here for. We're here to help you and just hope that by the little things that we do to make you stronger and just hopefully build their faith back up and trust and give them that hope."
There's a growing need in Tyler and Hiway 80 is ready to expand. Located off Texas Highway 64 West, Triumph Village will serve dozens of formerly homeless men.
"They'll be going through that recovery and discipleship process in churches in Tyler. With family, with employers, that we can partner in their own community," Burger said.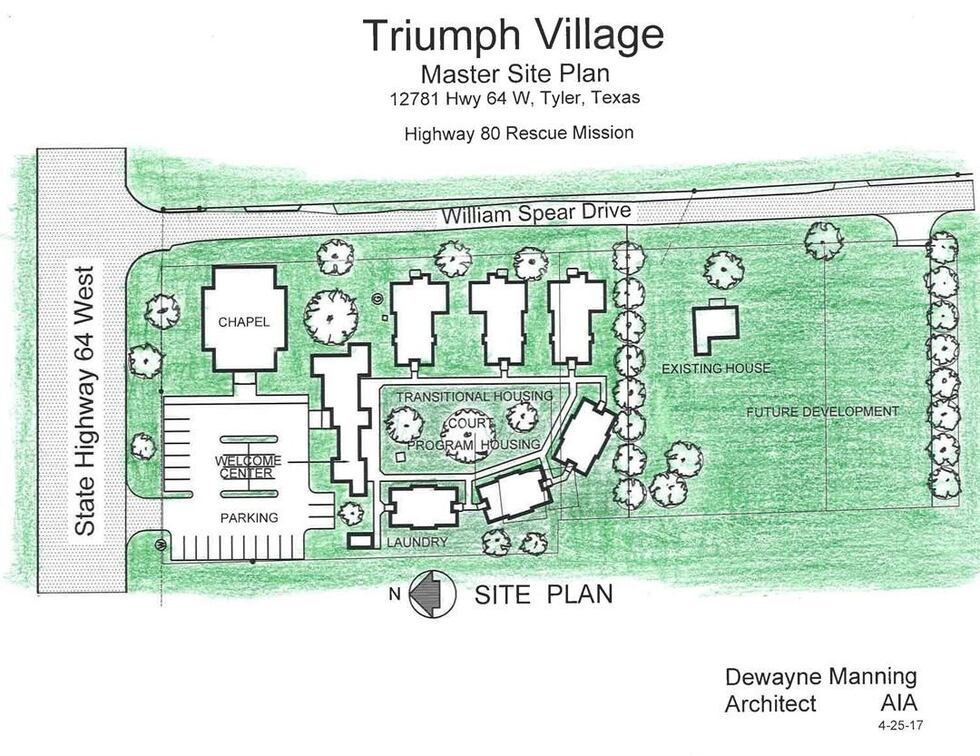 Six cottages will be constructed on the property, providing safe transitional housing that's free from drugs and alcohol.
"If folks are going to have success, it's all about having them have a support system around them," Burger said.
Highway 80 is currently fundraising for the multi-phase project.
Once open, Triumph Village will serve as an extension location for the New Creation in Tyler, allowing clients to receive services in their community, close to their family and church.
For women, Hiway 80 Rescue Mission offers a six-month program designed to overcome abuse.
To learn more about their services, click here.
Do you have an inspiring journey of faith or know of a ministry that's making a difference in your community? To share your experience with the Power of Prayer, send us an email by clicking here.
Click here to learn more about our long-running Power of Prayer series.
Copyright 2017 KLTV. All rights reserved.