Power of Prayer: Congregation Beth El 130th anniversary
The oldest Jewish congregation in East Texas is marking 130 years since its founding.
Updated: May. 29, 2017 at 6:01 PM CDT
TYLER, TX (KLTV) - Temple Beth El, the oldest Jewish congregation in East Texas, is marking its 130th anniversary in 2017.
Members of the congregation are reflecting on a rich history has they celebrate the milestone.
Historical records show the first Jews arrived in Tyler prior to the Civil War, however, on April 5, 1887, a congregation was chartered with about 50 families, many of whom were pioneer merchants. Services were first held in the Oddfellows Hall on the downtown square.
In 1889, the first Temple was dedicated on property at the corner of College and University, near downtown.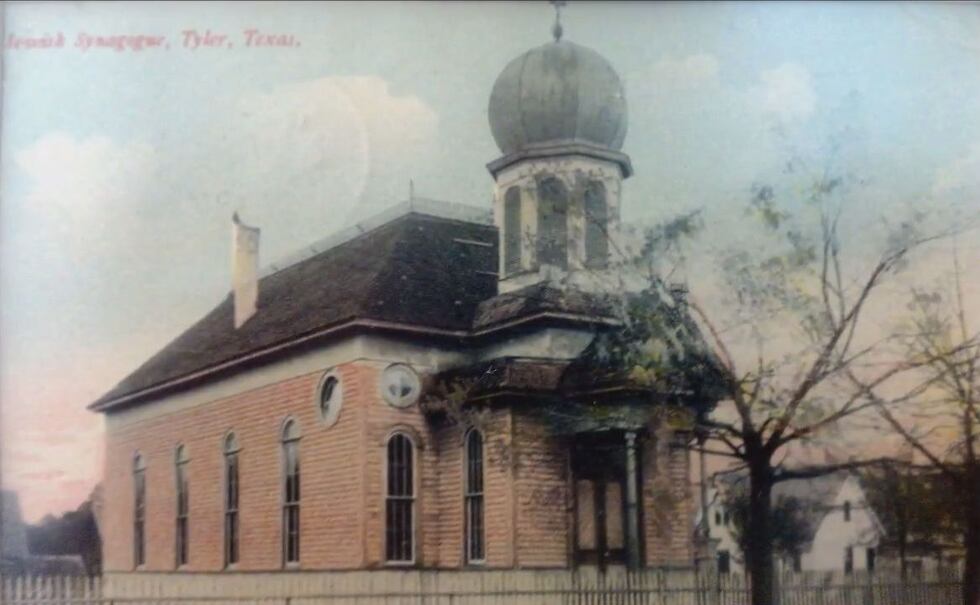 Current Congregation Board President Joshua Banta moved to the area six years ago for work. He says he is constantly learning about the Jewish community's role in the early days of Tyler's history.
"What excites me the most is the deep roots that our community has here in the area going back to when we used to have so many storefronts in the downtown area. And so many other little connections that I learn about every week when I live here."
Generations of prominent families have worshiped at Beth El -- Hurwitz, Greenberg, Genecov, and Shtofman.
Member Evelyn Muntz moved to Tyler from Kilgore in 1948. She says she has been inspired by the community's dedication to perform good works for others.
"Tikkun Olam, which means to repair the world. And I think Jews are supposed to lead a good life, but in addition. I think have additional duties. And I think that prayer helps. Spirituality helps because I think to really be a good person you have to do charitable acts and you have to do some philanthropy. You have to give counsel to people who are suffering."
Throughout the congregation's history, are countless examples of philanthropic, civic, and social involvement in the Tyler community.
Currently leading the congregation's 65 families is Beth El's eighth rabbi, Neal Katz.
"I love Tyler I love this congregation and it's really been a wonderful home to me and my family more than I had ever expected. I really expected to be here for a few years and maybe possibly to move on but I joke around that I'm now in year 14 of a three-year contract. Well I don't have any plans to go anywhere because this is such a wonderful community."
He came to Beth El full-time in 2003, following Stephen Gold, Stephen Weisberg, Eugene Levy, Jeffrey Ballon, Harvey Wessel, David Alpert, and Maurice Faber.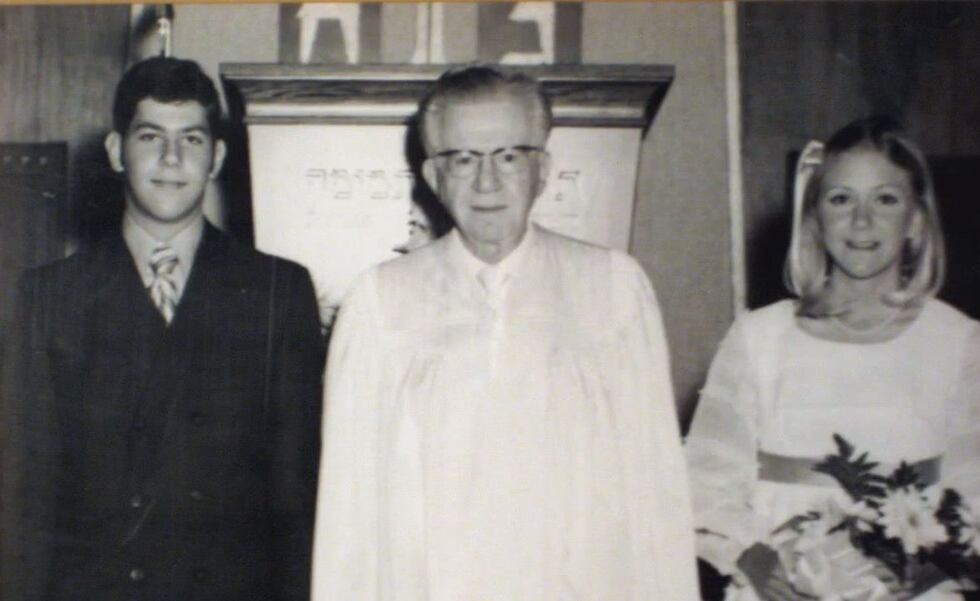 Much like his predecessors, Rabbi Katz has placed an emphasis on interfaith dialogue, bringing together Jews, Christians, and Muslims.
"There used to be an idea that interfaith dialogue would somehow weaken my faith by somehow talking to somebody of another faith community that would somehow challenge my beliefs. Well that's never really the case. What is the case is that when you do engage somebody from another faith community you have to know your own self. You have to know your religious identification and you have to feel very strong in your faith to even be a partner in that dialogue. So actually it's in a very weird sense interfaith dialogue strengthens my Jewish identity. It strengthens the Christian person's identity. It strengthens the Muslim's identity. It strengthens our identities when we understand what our similarities are and what our differences are."
Klezmer concerts, the Art of Peace festival, and the Tyler Ministerial Alliance are just some of the opportunities that bring the East Texas faith community together.
In 2005, members of Congregation Beth El and the Islamic Society of East Texas worked together to build a house for Christian women through Habitat for Humanity.
Muntz says East Texas is a wonderful place to be a person of faith.
"So much (understanding) from our Christian neighbors, from our Muslim neighbors. It's just interesting when people get together because then you have so much understanding. You know, instead of the prejudice, you've got acceptance and being friends."
Tracy Lisner grew up in Tyler, attending Hebrew school in the 1950s.
"Everywhere I go, i always hear the same thing that, 'Wow. Y'all are so fortunate to have Rabbi Katz.' I know we are fortunate to have Rabbi Katz. And the involvement that he has in the community just shines."
Under the leadership of Rabbi Katz, the congregation has also developed musical programs to celebrate Jewish culture.
"The level of participation among the members of our community is very high," Banta said. "And that's always one of the brightest things for me about living here is how engaged the members of our community are."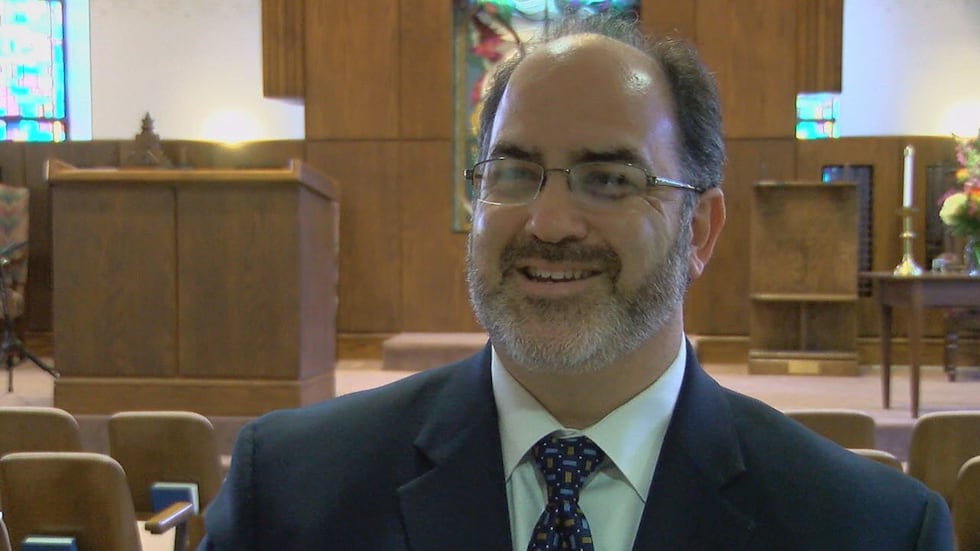 Rabbi Katz says he hopes Beth El will continue to be a voice for Reform Judaism in East Texas for years to come.
"To look forward 130 years from now, my hope would be that we continue to have communal impact. That we continue to bring a Jewish voice to the table. That we continue to be an open and welcoming Congregation for the entire community. Because that's ultimately what matters to us."
Weekly Shabbat services, religious school, and adult education classes, as well as congregation events are held at the Temple off Kinsey Drive in Tyler.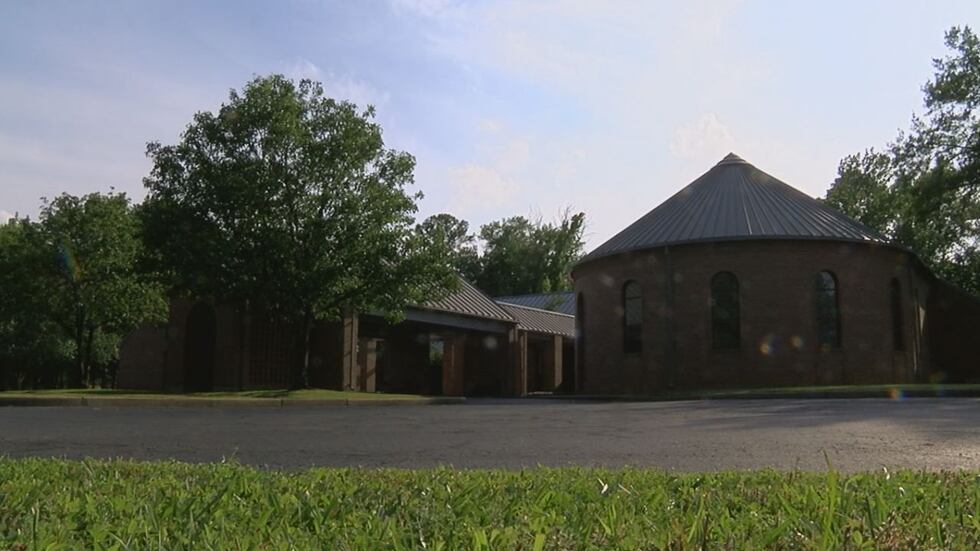 Congregation Beth El welcomes visitors of all faiths.
"We don't proselytize," Rabbi Katz said. "We respect everybody and who they are. But the idea that somebody is unsure if they can come and visit the congregation -- of course you can come visit come learn ask questions set up a meeting with me come and experience and kind of understand what Judaism is. Because it is complicated just like any religious community is complicated. But one of the things I believe that we're very good at Congregation Beth El is community education and community involvement."
To learn more about the congregation's history and for weekly worship service times, you can visit their website.
Do you have an inspiring journey of faith or know of a ministry that's making a difference in your community? To share your experience with the Power of Prayer, send us an email by clicking here.
Click here to learn more about our long-running Power of Prayer series.
Copyright 2017 KLTV. All rights reserved.