Mahomes robbery suspect admitted to offense, sheriff to hold press conference on incident
Updated: May. 15, 2017 at 6:55 PM CDT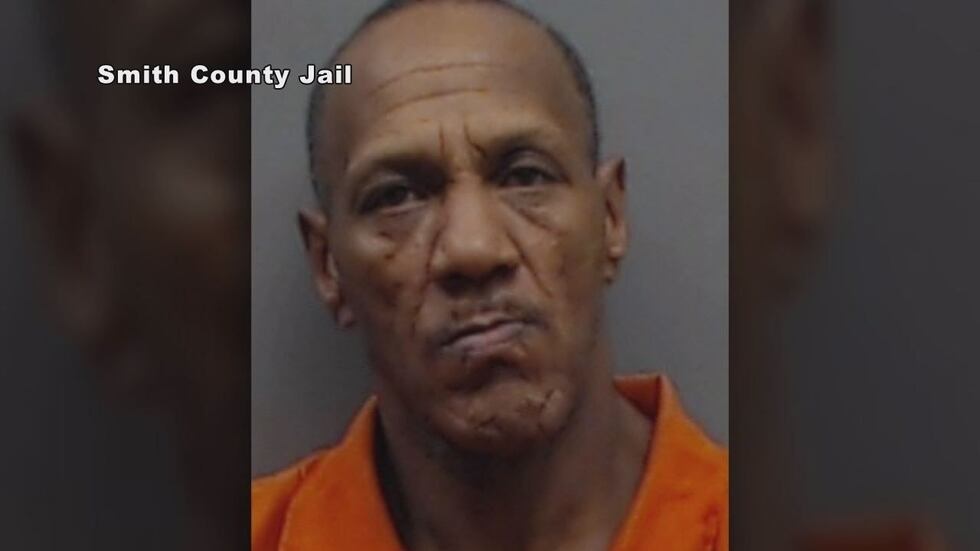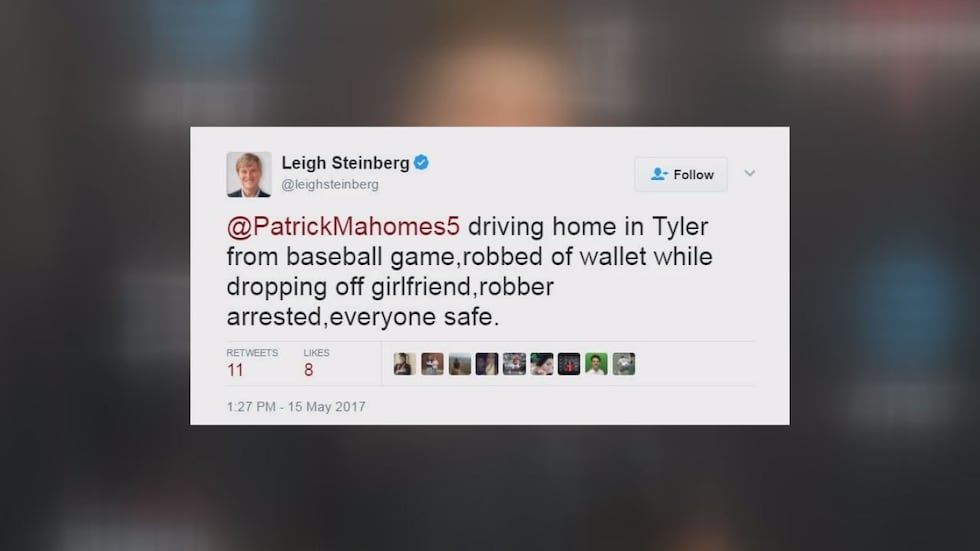 TYLER, TX (KLTV) - Smith County Sheriff's Office officials are holding a press conference Tuesday to discuss the robbery of an NFL first-round draft pick and his friends.
Authorities say that the suspect in the Patrick Mahomes II robbery case didn't know who he was robbing on Friday night.
"He had no idea," Smith County Sheriff's Department spokesperson Sgt. Darrell Coslin said. "It was just a random act with a random target."
A conference is scheduled for 5 p.m. Tuesday at the SCSO administration building.
The incident left the East Texas native and Kansas City Chiefs first-round draft pick with empty pockets. In an earlier press release, the sheriff's office said four people, including Mahomes, were robbed. According to a tweet from Mahomes' agent, he was dropping off his girlfriend when the incident occurred.
During a conversation with Mahomes earlier Monday, he declined to offer extended comment about the incident but said, "I can't really get into any of the details ... I'm just glad that me and my friends are safe."
After the initial robbery call, authorities found a vehicle being driven by Michael Pinkerton, 34, that matched the description given by robbery victims. Deputies initiated a traffic stop and found the stolen property inside the vehicle. Deputies also arrested Billy Ray Johnson, 58, who was in the vehicle with Pinkerton.
"Witnesses at the scene didn't report seeing (Johnson) in the vehicle," during the initial robbery, Coslin said, but since Johnson was found in the vehicle with Pinkerton during the traffic stop, he was still arrested for tampering with physical evidence. He is also charged with possession of a controlled substance less than 1 gram.
No gun has been found in connection to the robbery, but Coslin says the suspect pretended to use a gun during the alleged robbery, so the aggravated assault charges will stick. Pinkerton is being held on a $50,000 bond and Johnson is being held on a $6,000 bond.
The sheriff's office says that Pinkerton admitted to them in a taped statement on Monday that he committed the offense.
Copyright 2017 KLTV. All rights reserved.