$25k reward set for missing Hunt County man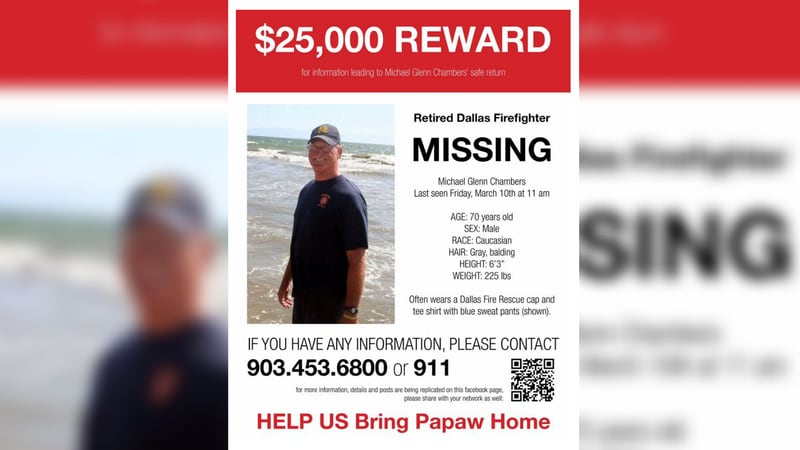 Updated: Mar. 16, 2017 at 3:49 PM CDT
EAST TEXAS (KLTV) - On Thursday, the family of Michael Chamber announced they are offering a $25,000 reward for information leading to the 70-year-old's safe return.
Chambers is described as 6 feet 3 inches tall, weighing 225 pounds, balding with gray hair, and was last heard from by his wife during a phone call about 8 a.m. on March 10, 2017.
The Texas Rangers, local officials and community volunteers met in Quinlan on Wednesday and after days of searching for a sign of his whereabouts, the Chambers family has set the reward along with social media efforts, such as #BringPapawHome,
According to Sgt. Jeff Hains with the Hunt County Sheriff's Office, "Having this many people we can cover a large area in an adequate amount of time and hopefully, either uncover some evidence or locate Mr. Chambers and go from there."
To provide information on Chambers, call the Hunt County Sheriff's Office at 903-453-6838 or 911.
Previous Articles
Copyright 2017 KLTV. All rights reserved.