East Texas couple use meat for baby gender reveal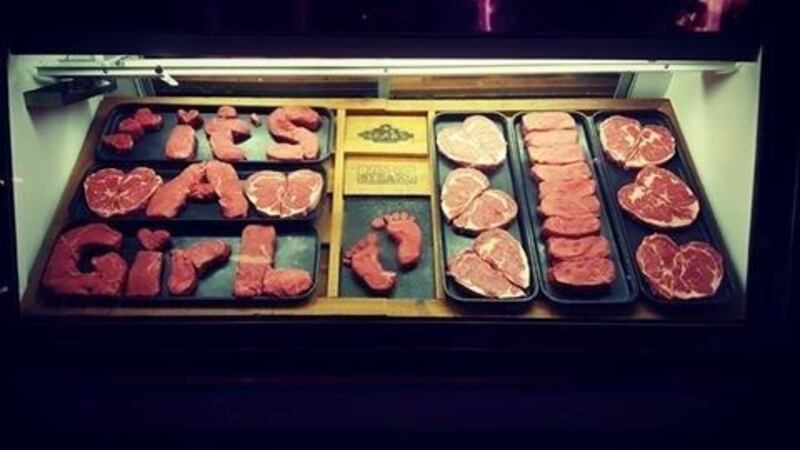 Updated: Mar. 9, 2017 at 6:40 PM CST
TYLER, TX (KLTV) - An East Texas couple decided to ditch the traditional pink and blue for something a little more rare for their baby's gender reveal. The baby's father decided to hand-make a display instead.
John Lezama and his wife Adriana are expecting child number five in just a few months. The Texas Roadhouse meat cutter said he wanted to do something special for this baby's gender reveal.
"These, these are my tools right here," John Lezama said.
Lezama cuts about 900 pounds of meat each day. He said it was his passion for each cut that inspired this raw reveal.
The feet, the it's a girl, all that," Lezama said.
He said the idea caused some beef between him and his wife at first.
"When I did it she was like that's really awesome she loved it," Lezama said.
His creation was on display inside the restaurant on Monday. Lezama said he does themed displays throughout the year.
"Veteran's day, the Super Bowl and Valentine's Day." He even competes with other Texas Roadhouse meat cutters from across the state.
But as far as inspiration for his next work of art, he said there are two holiday his family can't wait to celebrate with their new addition.
"You still got father's day and mother's day," Lezama said.
Lezama said he and his wife have not settled on a name just yet. Their little girl is due August 7th.
Copyright 2017 KLTV. All rights reserved.