100 year old clock is back home in downtown Longview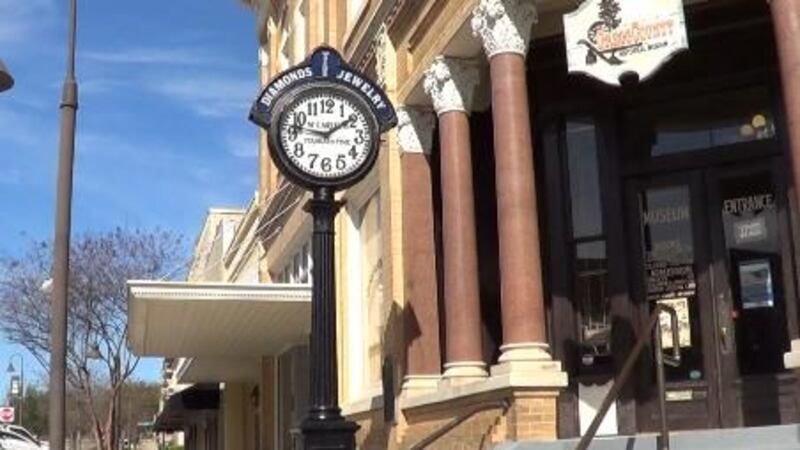 Updated: Mar. 2, 2017 at 6:38 PM CST
LONGVIEW, TX (KLTV) - It stood in downtown Longview for over six decades, and now it's back where it belongs.
The 100 year-old McCarley's clock is now standing outside the Gregg County Historical Museum. Family of the original owner donated it to the museum. It took several months to get the clock in place, but it's now standing just across the street from where McCarley's Jewelry was before it moved.
The Museum will hold a ribbon cutting for the McCarley's clock March 9 at 5 pm.
Copyright 2017 KLTV. All rights reserved.