Burning leaves in Longview can be expensive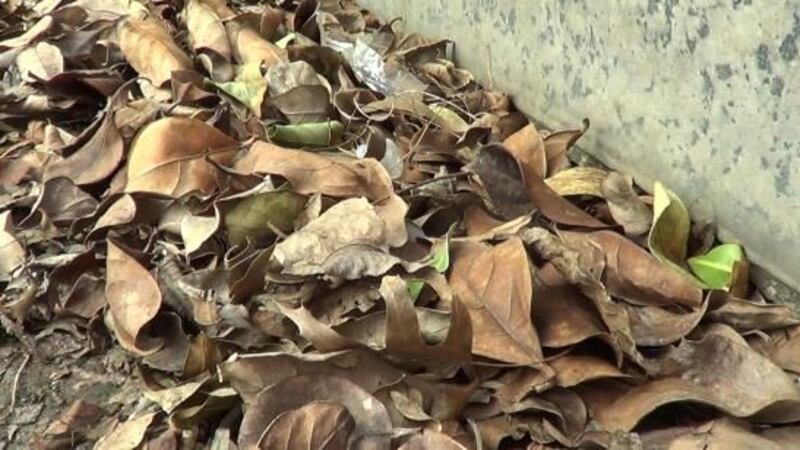 Updated: Jan. 30, 2017 at 5:06 PM CST
LONGVIEW, TX (KLTV) - The Longview Fire Department has written several citations for burning in the city limits the last several weeks, and it's almost always for the same thing, yard waste.
If you own property in Longview, you probably have to deal with leaves and pine straw, and some people are choosing to burn, even though you can't in the city limits. Longview Fire Marshal Johnny Zackary says some are using small fire pits to get rid of yard waste, but fire pits are not for leaves if you live in town.
"There are code-compliant ways to have an ambiance fire, but you have to use firewood or wood that you actually consider cooking on. And if you're burning leaves or straw, a lot of our citizens are not tolerant of the smoke and they do call. And once we're called, a citation can be issued for burning yard waste, even if it's in an approved container," Zackary explained.
Even though a fire pit keeps the fire off the ground, burning leaves can get blown around pretty easily.
"If they're using it and the fire leaves the fire pit, it can actually result in some serious consequences for the person that started that if it catches a neighbor's house, their yard or foliage on fire," Zackary stated.
Zackary says no one wants a grass fire in the city limits. He adds that after the yard waste is burned, there's always the cleanup.
"It actually is a bigger mess by the time they burn it than putting it the proper disposal; paper bags and dispose of it properly," Zackary said.
The city will pick up yard waste as part of their weekly garbage and recycling service if it's in paper bags or marked personal containers, so it's ready for the compost site. However, the Longview fire department responds to a lot of "smoke in the area" calls.
"We warn a lot of people, but it does become a nuisance, and it is illegal to burn yard waste in the city limits of Longview," Zackary added.
Fines for burning in the city limits of Longview start at around $200 and can go as high as $2,000.
Copyright 2017 KLTV. All rights reserved.