Federal suit alleges Tyler Pipe asbestos compensation trust not paying up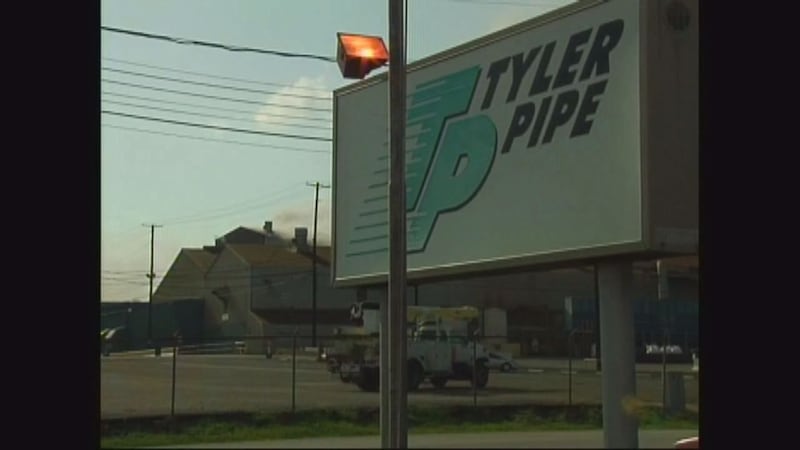 Published: Sep. 28, 2016 at 7:29 PM CDT
|
Updated: Sep. 28, 2016 at 10:59 PM CDT
SMITH COUNTY, TX (KLTV) - A 16-year-old asbestos exposure settlement against Tyler Pipe is now the focus of a federal lawsuit. Plaintiffs say the trust charged with paying out the settlement, is not paying up.
In 2000, the parent company of Tyler Pipe, Swan Transportation, lost two multi-million dollar lawsuits and still faced hundreds of other unresolved claims over the exposure of asbestos and silica by their workers.
Tyler resident Larry Martin says he, too, was exposed, "I had worked at the plant for 41 years... I got exposed to it to, just like a lot of these other people, they got exposed, too."
In the fallout of the suits, Swan filed for bankruptcy and a trust was created to pay current and future claims.
Martin says that includes him, "We are concerned about getting our funds out of this trust."
This summer, a federal suit was filed by a group of other former Tyler Pipe workers, alleging the money in that trust is being misused.
Martin says, "It don't [belongs] to them. It belongs to the people who've been sick and exposed."
Martin says they should pay up, before it is too late, "[A] dead person can't spend [any] money. These people want they money while they living... They can't take it with them. Whatever they do have coming to them, they can't take it with them."
He says the severity of affect varied among his former coworkers, "Some people went to the third stage and second stage, first stage. The ones that went to the fifth stage, they deceased. a lot of them deceased."
Asbestos was not the only problem Martin says he witnessed while punching the clock at Tyler Pipe, "You can write a book about what's happened in the last 40 years out there... A lot of people got hurt, a lot of people got injured, a lot of people got killed... I've seen it all at that plant."
We reached out to attorneys of all parties involved in this latest federal suit. They either didn't call back or declined comment.
Copyright KLTV 2016. All rights reserved.