Kaufman County had to pay $181,000 to exit controversial camera program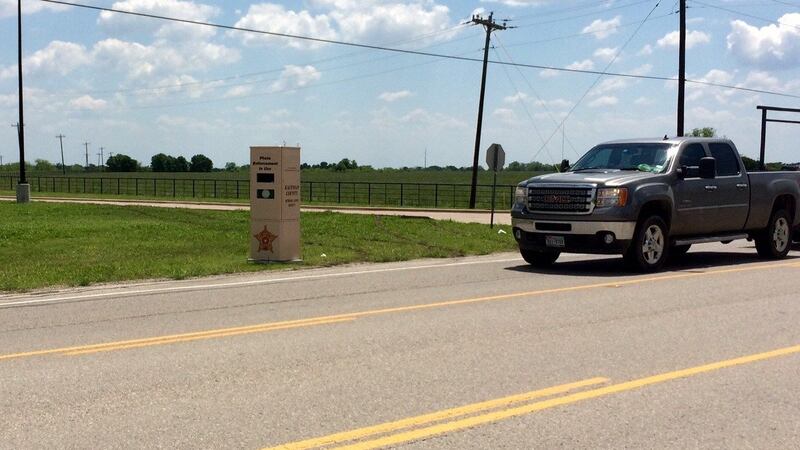 Published: Aug. 31, 2016 at 5:37 PM CDT
|
Updated: Aug. 31, 2016 at 5:38 PM CDT
KAUFMAN COUNTY, TX (KLTV) - Kaufman County ended the program it repeatedly denied being a 'cash cow' -- but had to pay the vendor tens of thousands to break ties.
The announcement was made in what County Judge Bruce Wood called an 'agreed press release' by the county and American Traffic Solutions on August 22.
In order to end the contract with Arizona-based American Traffic Solutions for cameras ticketing speeders in school zones and drivers passing school bus stop signs, Kaufman County had to pay the company $181,000, according to Judge Wood.
The county judge said $175,000 was paid to ATS to end the contract which would have been in effect for eight more years. The county agreed to pay ATS $6,800 to remove the equipment it had already deployed in the county.
Judge Wood said the program made $198,000 since the start of enforcement. The county judge, a former educator in the county, addressed the criticism over the program in a 2015 interview where he said the program is about student safety.
"If it saves one child's life in my opinion its worth all of the effort to make it a reality in Kaufman County," Judge Bruce Wood said in a May 2015 interview.
The 'agreed press release' didn't state it outright, but the decision to end the program was partially because of that controversy in the community.
"It had been a program that had been controversial with some people in the county," Wood said by phone. "Student safety was always at the forefront for me… It did slow people down."
With the cameras going dark, deputies from the Kaufman County Sheriff's Office and Kaufman County constable offices will be enforcing traffic infractions in school zones.
Kaufman County's deployment of speed monitoring cameras to ticket speeders in select school zones was looked at by Smith County Judge Joel Baker when he looked into the program in 2014. The handling of that program and entering the county into a ten-year contract with American Traffic Solutions is the subject of Baker's suspension from office after being indicted for violations of the Texas Open Meetings Act.
Smith County's program with American Traffic Solutions never got underway, despite the contract being signed by the now-suspended county judge.
Copyright 2016 KLTV. All rights reserved.
Related story: