KLTV 7 Investigates: The House on Caddo Street
Published: Mar. 31, 2016 at 12:30 AM CDT
|
Updated: Mar. 31, 2016 at 2:41 AM CDT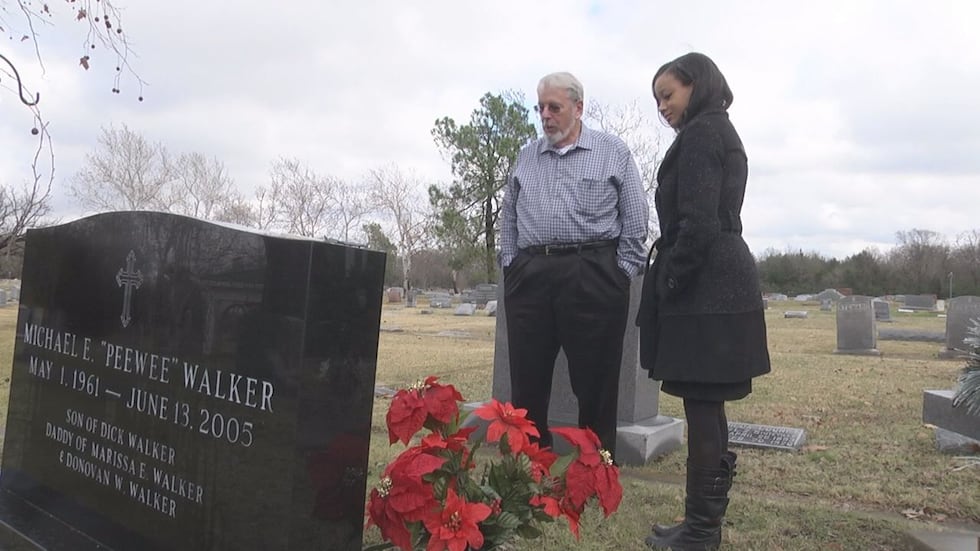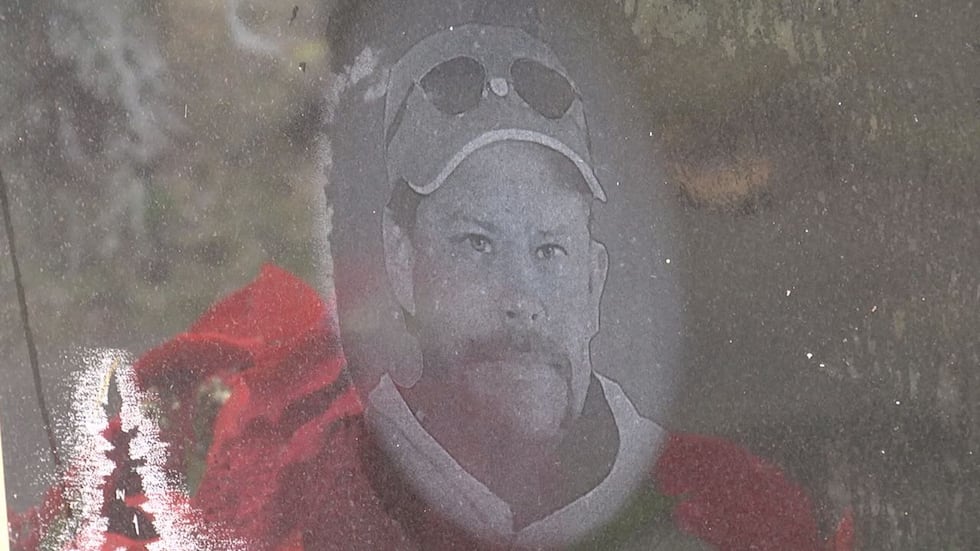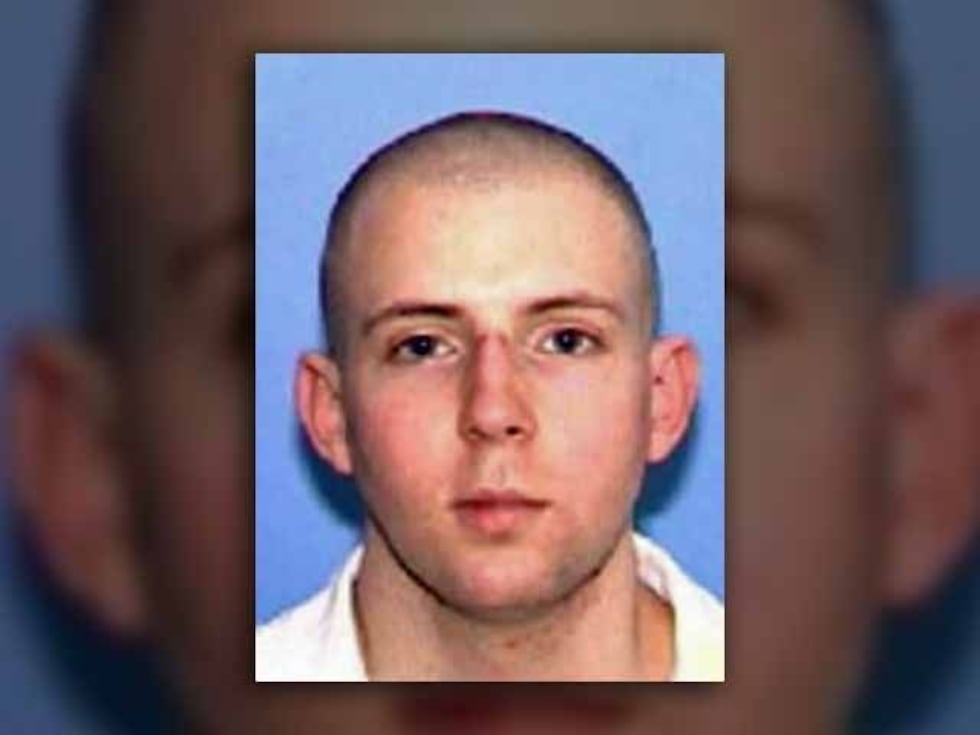 COMMERCE, TX (KLTV) - Dick Walker doesn't come to the cemetery as often as he used to, because he's trying to find closure after his son's death.  A dilapidated house near the center of town makes letting go difficult.
"When is something going to be done about this house to legitimize my son's death?" Dick says he has asked for years. "Because at this point, he died for nothing."
Dick's son was 44-year-old Michael "Pee Wee" Walker, a city of Commerce code enforcement officer. Michael was murdered on June 13, 2005 while on assignment to enforce the health and safety code violations at 1509 Caddo Street.
Related: Officer killed while trying to stop 'trashing'
The Caddo St. house looms at the center of a deadly encounter between Michael Walker and Adam Ward, the son of homeowner Ralph Ward.
"The house is non-compliant, it's about to fall down; it's looked that way for years," Dick said. "It's propped up on the corners by these poles.  
The driveway was full of junk."
While Michael was taking pictures of violations at the property, Adam Ward emerged from the house and confronted the officer in a clash that turned fatal.
"When I wasn't able to save him that morning, it tore me up," Dick said. "After reading the autopsy report, nobody could have saved him because of nine shells and the damage internally."
Dick worked part-time as a paramedic in 2005. He couldn't have imagined the emergency call he'd respond to was for his own child.
"I was able to stroke his hair and his head and tell him goodbye," Dick recalled.
Adam Ward was arrested and convicted in Michael's shooting death. In 2007, he was placed on death row after several trials and appeals. Last Tuesday, Ward was executed by lethal injection.
See: Execution date set for Texas death row inmate
Father of officer says justice has been served, but only in part.
"I still have anger towards the city, obviously," Dick said. "I'll have anger until I see those bulldozers tearing down the house and justifying my son's death. I want justice for my son."
The code violations citation Michael was assigned to investigate was never served on Ward after Michael's death. Not on that day in 2005, and not for the next 11 years.
City code enforcement records on the house obtained by KLTV through an open records request date back to 1995, ten years before Michael's death. The city declared the structure "unsafe, dangerous and hazardous" in a written notice to Ward on January 11, 1995.  "This structure must be repaired or demolished within 45 days,"  the notice warns.  Multiple similar letters followed, but in the records released by the city, there's no evidence of repairs or compliance.
In 2001, records show the city notified Ralph Ward that a public hearing would be held to consider condemnation or demolition of the house. Commerce city officials confirmed Ralph Ward still lives in the home. City officials also said Ralph Ward had been cooperating with officials since August of 2015, but confirmed no legal action has been taken.
Ralph Ward did not respond to attempt to contact him for a comment.
 
Dick said the home is a constant reminder of his son's last assignment.
"It took me about five years to drive by there," Dick said. "A year after the shooting I asked [a city official], was he going to file that ticket and he said 'no.'  I said' why' and he said 'I'm scared.'"
 
Dick believes officials have been scared that the tragedy could repeat.  
 
"You're sitting here telling a grieving father you don't want anyone else hurt serving a ticket that you sent my son out to work on," Dick said.                      "[Michael] died doing his job and no one has followed through since. Maybe they will this time...maybe."
On Tuesday, Commerce's city attorney Edgar Jay Garrett said legal action in the case is now imminent.  He expects to file public nuisance suit in district court by next week.  However, he said the legal process for that suit can take anywhere from 2 months to a year. Garrett said he has only been the city's attorney for the past year and cannot comment on the prior code violation notices.
"Citizens have rights that have to be respected before demolishing a home," Garrett said.
Copyright 2016 KLTV. All rights reserved.