Strong storms, very heavy rainfall expected on Tuesday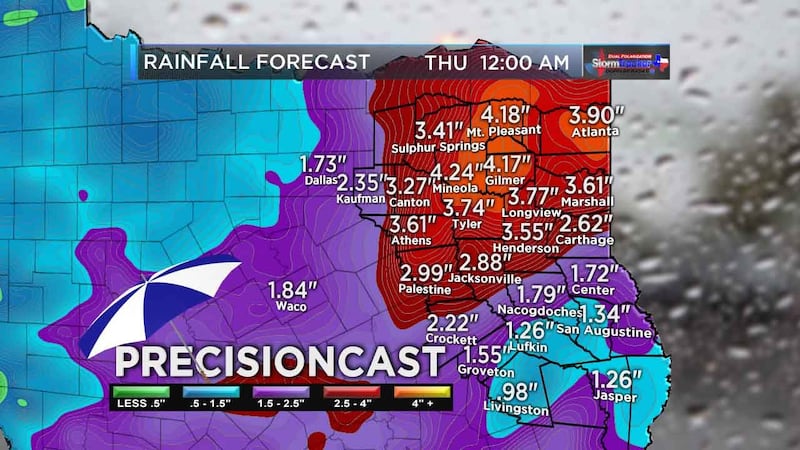 Published: Feb. 22, 2016 at 7:02 PM CST
|
Updated: Feb. 23, 2016 at 3:49 AM CST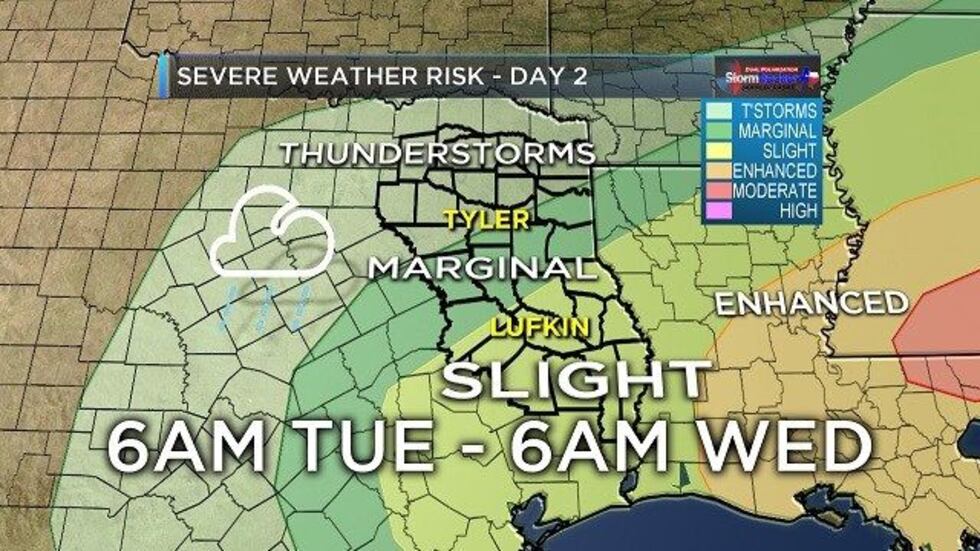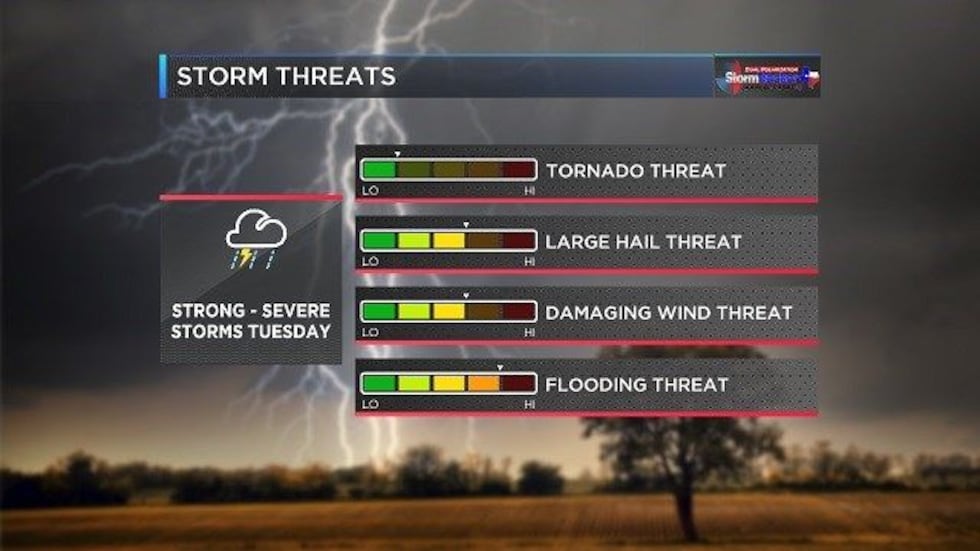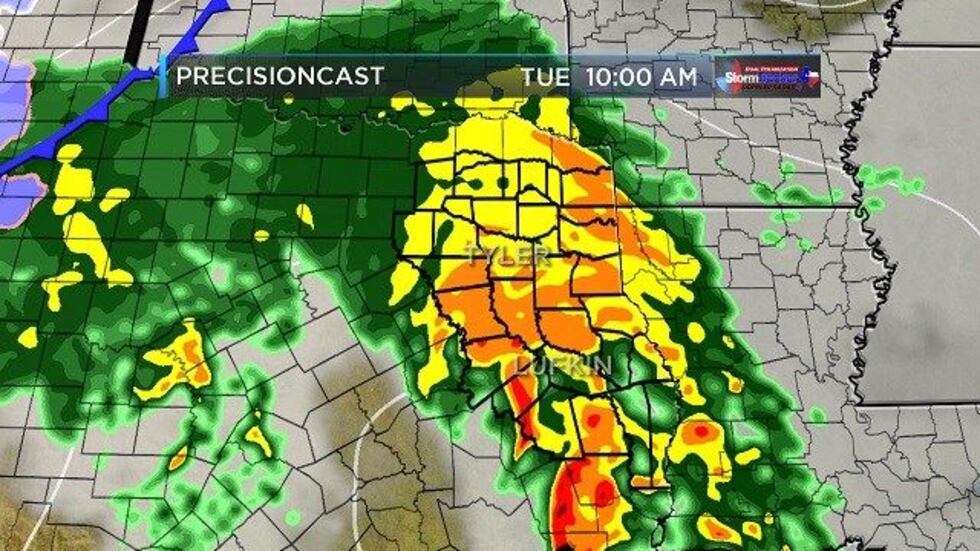 EAST TEXAS (KLTV) - We are not looking for much more rain early tonight, here in East Texas, but that will likely change during the day tomorrow.
Rainfall totals over the next 36 hours or so could reach 2.00"-3.50" inches in some areas in East Texas with a few areas exceeding that. Winds are likely to increase in the 20-30 mph range with gusts higher and the threat for isolated pockets of severe weather will increase as well. Here is why...
An area of low pressure will move through East Texas during the day tomorrow. As this low moves from west to east through the area, it will pick up tremendous amounts of moisture from the Gulf of Mexico, depositing it in East Texas and areas to our south and east. Along with rain, strong gusty winds are expected through most of the day on Tuesday and into Wednesday. Sustained winds are expected to range from 20-30 mph with gusts nearing 40 mph. The wind on Wednesday will NOT be associated with severe weather, just the winds behind this storm system. Now, as the storms move through on Tuesday, wind gusts near 50-60 mph will be possible in the stronger thunderstorms. The strongest storms are expected to pass over the southern 1/3rd of East Texas and that is why the Storm Prediction Center has placed the Southern sections of East Texas under a SLIGHT RISK for severe weather. A line from Center to Crockett and all areas south. There is a MARGINAL RISK, which is less than the slight risk, from Jefferson to Tyler to just south of Athens. We will continue to monitor any changes to these areas.
So, with the chances for severe weather being rather high tomorrow, we will put Tuesday under a SEVERE WEATHER ALERT DAY. Strong gusty winds are likely. Very heavy, flash flooding rainfall will be possible. Lightning and thunder could be very frequent throughout the day as well as some hail and even an isolated tornado over the southern areas. Stronger, more severe weather is likely east of our area, but we could have our fair share as well.
Please stay tuned for any changes in the forecast.
Copyright 2016 KLTV. All rights reserved.