Community victims of alleged HOA theft suffer bridge washout during storms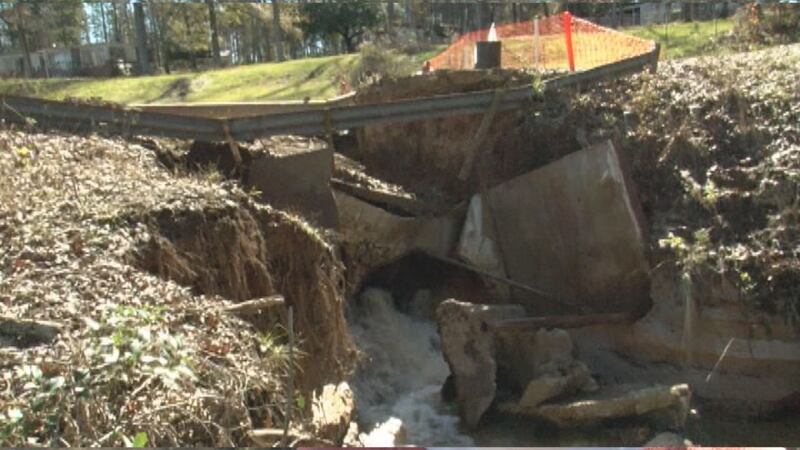 Published: Dec. 17, 2015 at 11:29 PM CST
|
Updated: Dec. 18, 2015 at 1:00 AM CST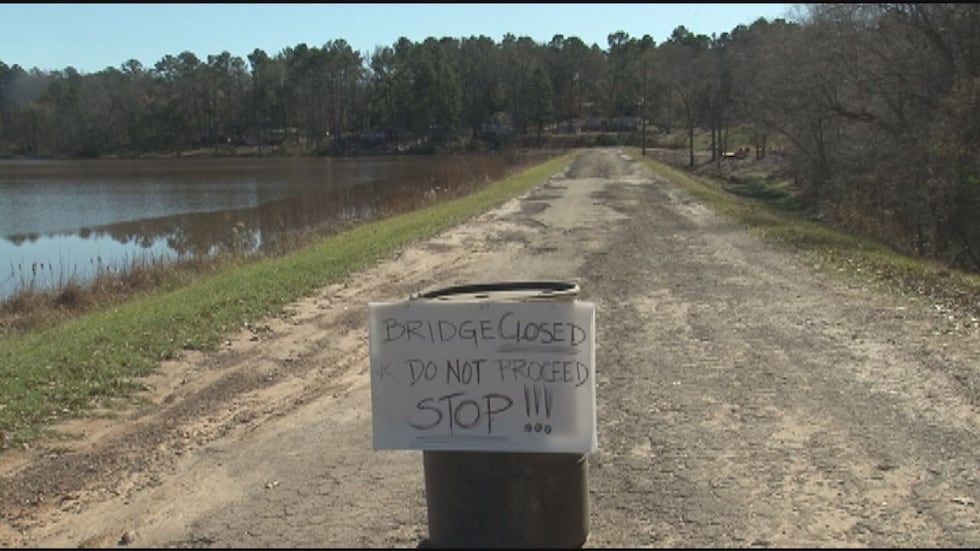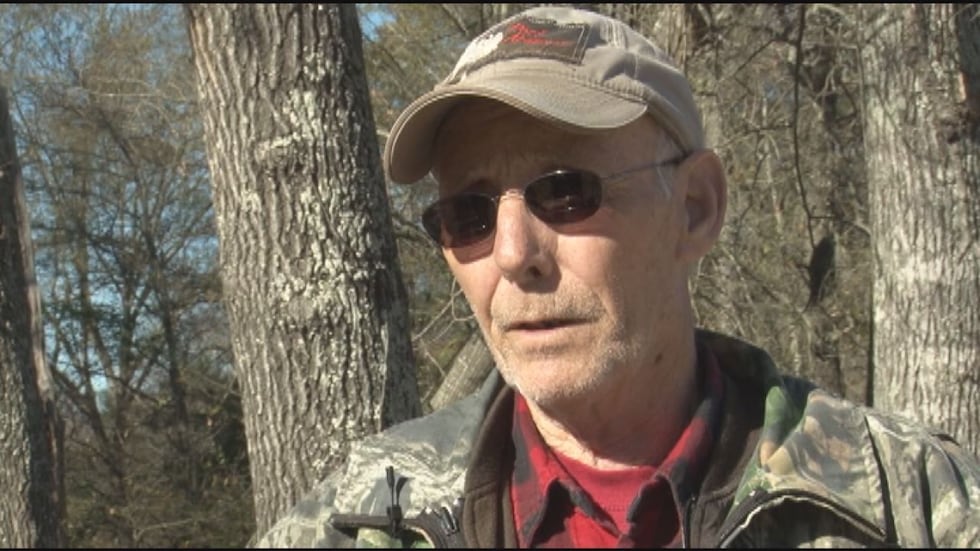 WOOD COUNTY, TX (KLTV) - An East Texas Lake community said the majority of their residents are trapped, after a washed out bridge severed residents from access to the main road.
The Big Wood Springs community in Winnsboro has struggled to deal with damaged roads and a creaky bridge, after their former homeowners association (HOA) treasurer, Letha Anna Thomas, was arrested in September and charged with theft of HOA funds.
Related: 7 on your side: HOA theft victims say 'We've been kept in the dark for years'
"We're kind of, a catch 22, we don't know what to do," said Big Woods Springs resident Sam Humphreys. "We don't have any help."
Three months ago, the community managed to raise around $3,000 to update the bridge, but after severe weather over the weekend, the bridge fell completely into the lake.
"The majority [of our neighbors] live on the other side of the lake, which are almost trapped in right now," said Sam. "If they don't have four-wheel drive, they're not going to the other side."
The Wood County fire marshal's office says county emergency officials can't help Big Wood Springs residents, because the bridge is on private property.
"I couldn't get in. I went to the airport at 5 o'clock that morning and got a phone call saying 'hey you can't get back in,'" said resident Karla Wideman of the day the bridge collapsed. "Park your car and hike in with the rain."
Residents are concerned that with the bridge out, emergency vehicles cannot get to the residents who live past the bridge.
"There's a lot of families over there, elderly, special needs children, people in wheelchairs," said Susan Humphreys. "The visiting nurse could not get in today to visit one of her patients that lives on the other side."
With a virtually empty HOA account, and charges still pending against Thomas, the community feels they are without options.
"[Thomas] embezzled the money, somewhere between $60,000-$80,000," said Sam. "We need about $60,000 to fix this bridge right."
A FEMA representative said federal assistance can only be made available if the county has declared a state of disaster.
The Wood County fire marshal said they are trying to locate outside help for Big Wood Springs, but there was not enough storm damage in Wood County to justify a disaster declaration.
Copyright 2015 KLTV. All rights reserved.