City of Marshall makes landmark move in supporting MPD's 'end-racism' initiative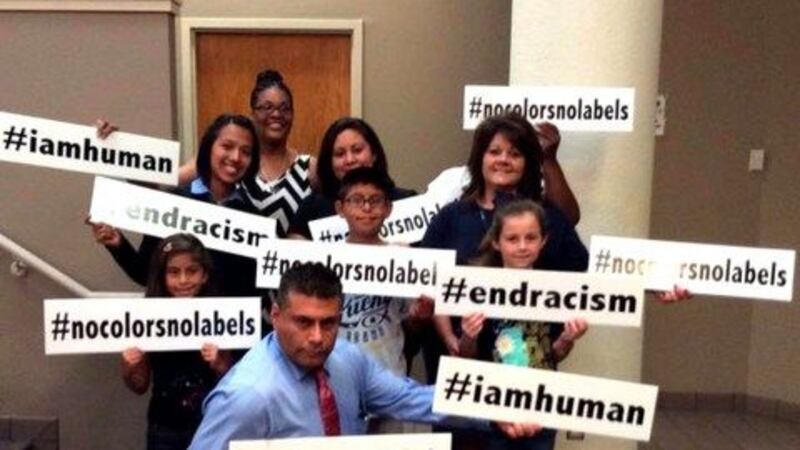 Published: Jul. 10, 2015 at 7:02 PM CDT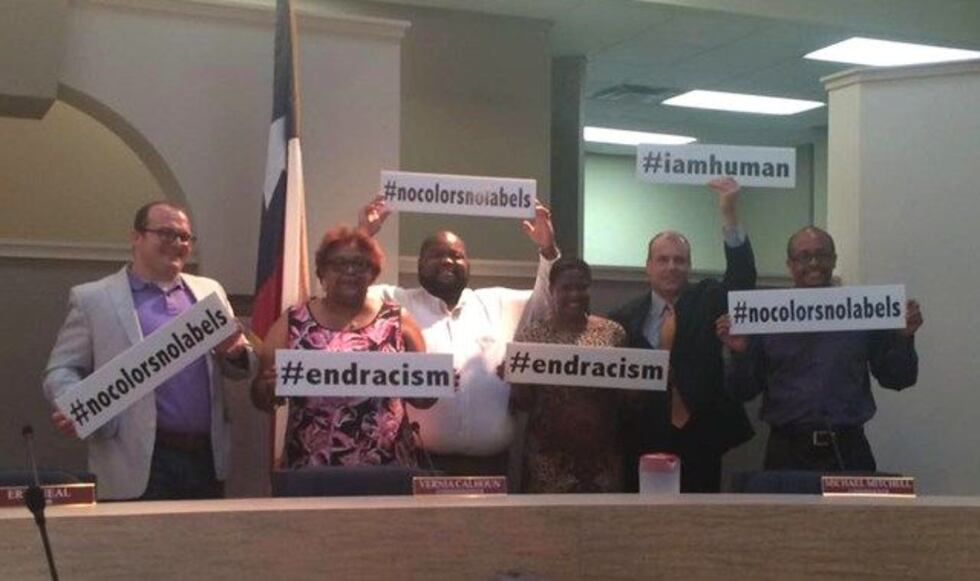 From the Marshall Police Department
MARSHALL, TX - The Marshall City Commission passed a resolution Thursday naming Marshall a "No Colors, No Labels" city.
The resolution was requested by Marshall Police Chief Jesus "Eddie" Campa, who facilitated the "No Colors, No Labels" initiative as an effort to stop racism by promoting diversity and acceptance of all. This initiative is an effort to erase preconceived notions that police are racially-motivated.
The resolution passed unanimously and was met with cheers from supporters of the NCNL Initiative who were in the audience. Audience members raised placards with #nocolorsnolabels, #iamhuman, #endracism and #humanlivesmatter on them.
Campa said of the commissioners' approval, "This is a pivotal movement for Marshall – a community that has a rich history in the racial turmoil of the 1950s and 60s. Marshall, Texas can be a voice that needs to be heard. Now is the time for all of us – blacks, whites, Hispanics, Asians, rich, poor, male female – to come together. This will be the only way that progress can happen." Campa said. "We should celebrate our differences, instead of letting our differences divide us. People tend to criticize what they don't understand. Through the NCNL Initiative, we will educate our citizens that even though there are differences in our heritage, we are all part of the human race. I hope this initiative will bring our community together as one," Campa said.
Chief Campa plans to continue the social media campaign already in place, but also add a grassroots effort of educating the community about the different cultures in the community. Culture awareness events are being planned, as well as community forums and various learning seminars.
The first public information meeting for "No Colors, No Labels," will be from 6 – 7 p.m., Thursday, July 16, at the Marshall Police Department. Chief Campa will give a presentation to the public regarding the 'No Colors, No Labels Initiative,' and have community members register to be a part of the initiative.
He also will unveil the new NCNL website and a schedule of future activities planned. Attendees will have the opportunity to participate in the awareness campaign, which will involve official photos and videos.