'Jesus' road sign fuels passionate opinions at city meeting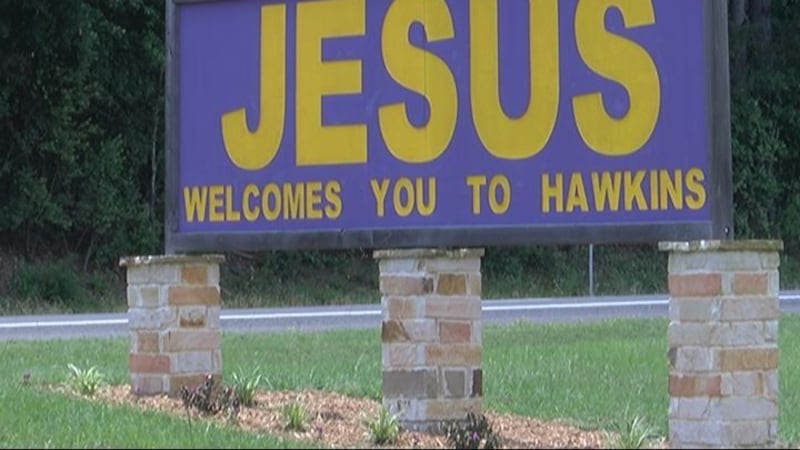 Published: Jun. 15, 2015 at 8:47 PM CDT
|
Updated: Aug. 18, 2015 at 2:01 AM CDT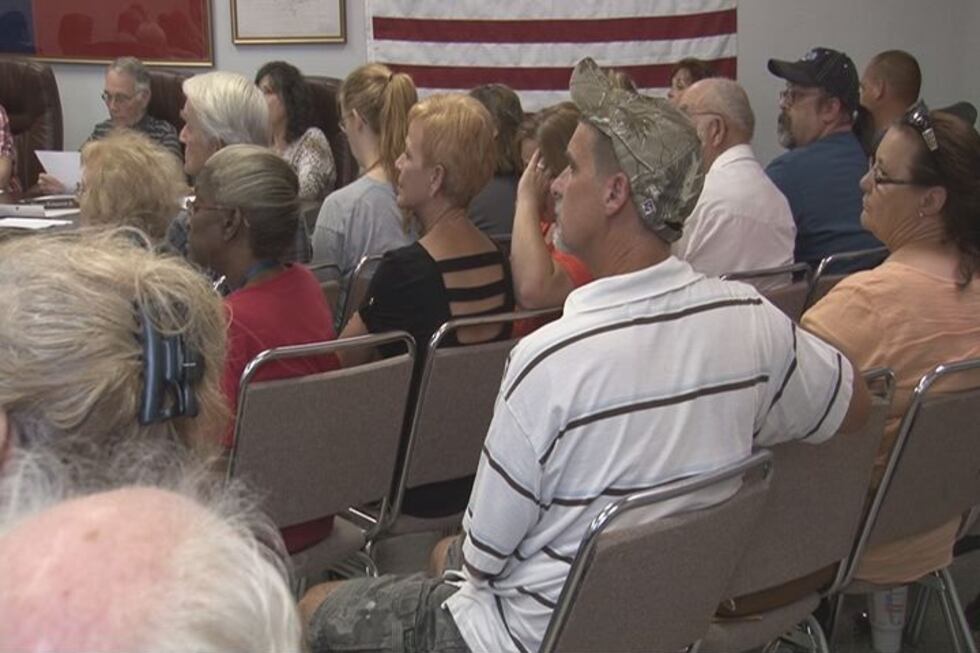 HAWKINS, TX (KLTV) - The debate over a sign on city property that says "Jesus Welcomes You to Hawkins" packed a city council meeting on Monday night.
The sign, located on U.S. Highway 80 and Blackbourn Street, gained the attention of out-of-state group, Freedom From Religion Foundation (FFRF).
In a June 1 letter to city council, FFRF asked the city of Hawkins to remove the sign from city property because they say it violates the constitutional separation between church and state.
Read More: Hawkins mayor says 'Jesus' sign has nothing to do with religion
Residents at Monday night's city council meeting voiced opinions for and against keeping the sign in its current location.
The majority were in favor of not moving the sign.
"It's not about a religion welcoming you, it's about what a community wants," said one sign supporter. "This is us welcoming you; this is what we believe in."
Another reached for a compromise.
"We can move the sign, we can make it bigger, we can do whatever we want with it once it's on private property. It's a simple answer that will not cost our town as much as it would to be in a lawsuit."
One man, who identified himself as an atheist, said he had no problem with the sign as long as it stood on private property.
"It's not an infringement upon your rights any more than anyone else's," he said. "It doesn't matter what the majority says, we live in a constitutional republic. The constitutional republic is there to keep the majority from becoming too powerful."
Mayor Will Rogers said he hopes Hawkins will be the town that fights the FFRF on the issue because, to him, the sign does not violate the Constitution.
"What violation is it for someone to welcome you into a town? If you don't believe that Jesus existed then he would be fiction," explained Rogers. "If he's fiction, and you want to remove his name from everything, then you have to remove every fiction name from across the country. That means we couldn't say 'Superman welcomes you to town.'"
Rogers said that though the city council heard concerns from citizens during the meeting, no action can be taken yet on the sign because it is not on the official agenda.  A survey will first be completed to ensure that the sign is, in fact, standing on city property.
Copyright 2015 KLTV. All rights reserved.