Police video shows officer questioning about lemonade stand permit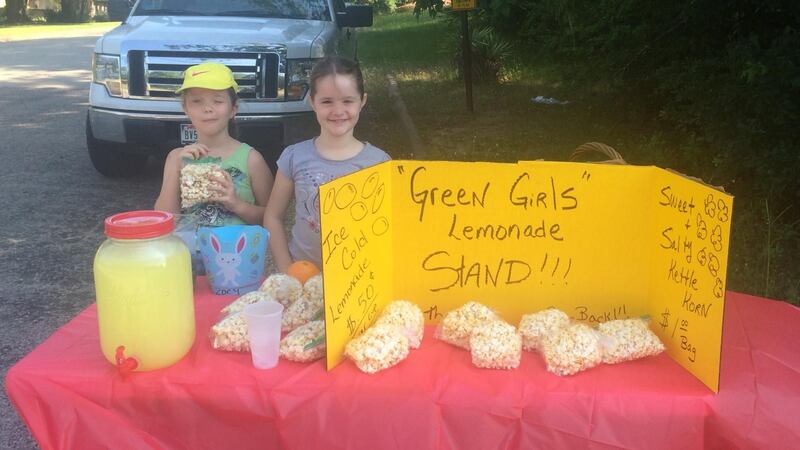 Published: Jun. 10, 2015 at 10:45 PM CDT
|
Updated: Jun. 10, 2015 at 11:02 PM CDT
OVERTON, TX (KLTV) - A lemonade stand operated by two young girls received national attention after police asked for a permit. Wednesday, police released the video of their encounter with the girls' mother.
In the video, released by the Overton Police Department, the first question to the girls' mother was in reference to a permit.
You see in the video the city's code enforcement officer drive up to the location of the girls' stand, get out, and ask for their mother. Once the officer identifies the mother, she asks about the permit. Both women are off-camera.
"You get a permit with the city to serve this?" the officer asks.
"I didn't know I had to," the mother replies.
"Yes ma'am," the officer says.
"Really?" the mother asks, "for a lemonade stand? I had no clue."
"Yes ma'am," the officer replies.
A moment later the mothers says, "I knew we had to for garage sales and stuff like that, but I didn't know little kids had to for a lemonade stand."
The officer replies, "We just have to enforce it."
MORE: East Texas police shut down girls' lemonade stand, demand permit
After the exchange, police tell us a friend of the family went to Overton City Hall to obtain a permit. The $150 fee for the city's Peddler's Permit was waived, but staff members informed the friend that they would need to contact the health department.
Under state law, an inspection must be conducted and a permit must be issued in order to sell anything that must be temperature-regulated to prevent bacterial growth, including lemonade.
Copyright KLTV 2015. All rights reserved.