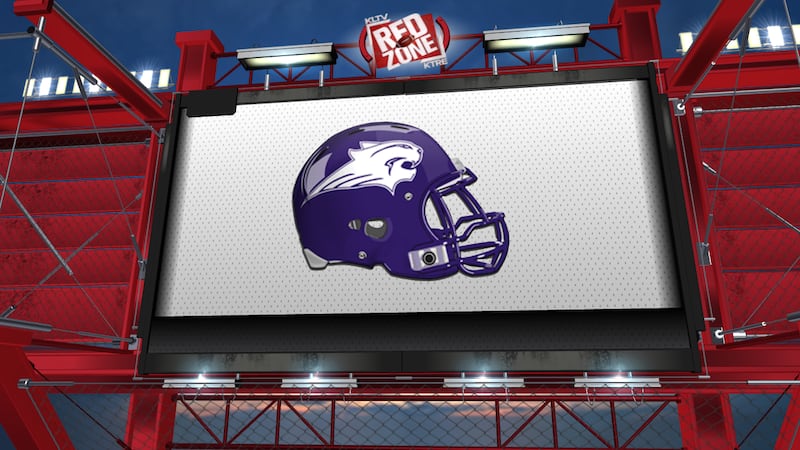 Published: Aug. 10, 2020 at 6:24 PM CDT
|
Updated: May. 31, 2023 at 10:53 AM CDT
Head Coach: Josh Strickland
District: 8-5A DII
School Colors: Purple, Gold, White
Stadium Address: 421 Hwy 124, Hallsville, TX 756500
2022 Record: 7-4
Notes: From 0-9 in 2020 to 3-7 in 2021 and 7-4 in 2022 with a trip to the playoffs, the Hallsville Bobcats have seen steady improvement and look to keep that trend going. The Bobcats should have strength at the offensive line position and secondary heading into the 2023 season. When asked about what his team's weakness heading into the season will be, Coach Josh Strickland said "handling a somewhat successful season after many seasons of not having much success."
Players to watch: "Ethan Miller – A two time all district selection who will compete for the job at QB. QB is not unfamiliar to him as he played the position before.
"Isaiah McDonald – Will be a 3 year starter on the DL and one of our leaders on defense.
"Kyron Rosborough – Will be a 3 year Varsity player who has experience on both sides of the ball. He is a dynamic athlete who we need to step up and play like he can. "
2023 Schedule:
All times 7:30 p.m. Home games in italics.
8/25 vs Terrell
9/1 at Henderson
9/8 at Sulphur Springs
9/15 vs. Kilgore
*9/22 vs. Texas
*9/29 at Marshall
*10/6 vs. Nacogdoches
*10/13 at Whitehouse
*10/20 vs. Pine Tree
10/27 Bye
*11/3 at Mount Pleasant
*denotes district game