ETX man ties for Salvation Army world record bell ringing
Published: Dec. 8, 2013 at 2:11 AM CST
|
Updated: Feb. 6, 2014 at 2:11 AM CST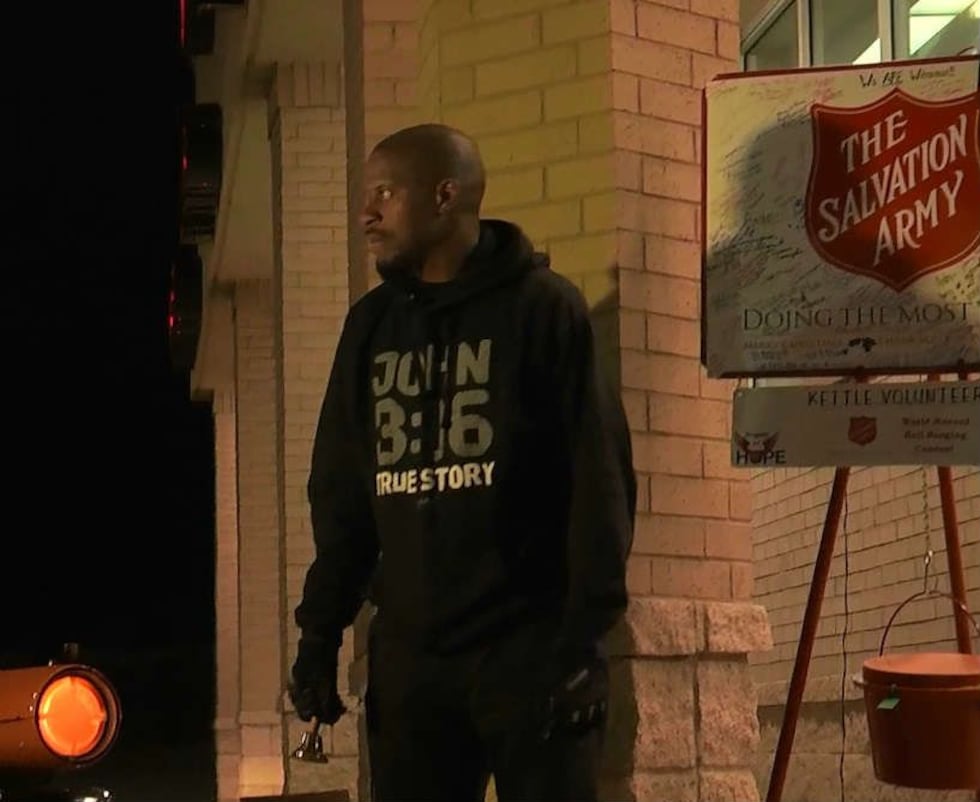 TYLER, TX (KLTV) - The East Texas man competing in the national Salvation Army bell ringing contest is officially a winner.
Andre Thompson and the two other remaining contestants decided to end the competition in a tie after more than one hundred hours of ringing. East Texans surrounded Thompson right at 8pm Saturday when he finally put the bell away.
Thompson says after a lot of thought this seemed like the best way to end the friendly competition. "Nobody wanted to give up, nobody wanted to stop so we just basically all decided that the claim to the record is won, so the world record is now in the hands of all three of us" said Thompson.
KLTV was there as Thompson started his journey five days ago. It was 75-degrees that day in Tyler, a big difference from tonight's freezing temperatures. Thompson says god gave him the strength to power through. He says this experience showed him how kind East Texans can be.
Copyright 2013 KLTV. All rights reserved.