High-priced sports car destroyed after crash in ETX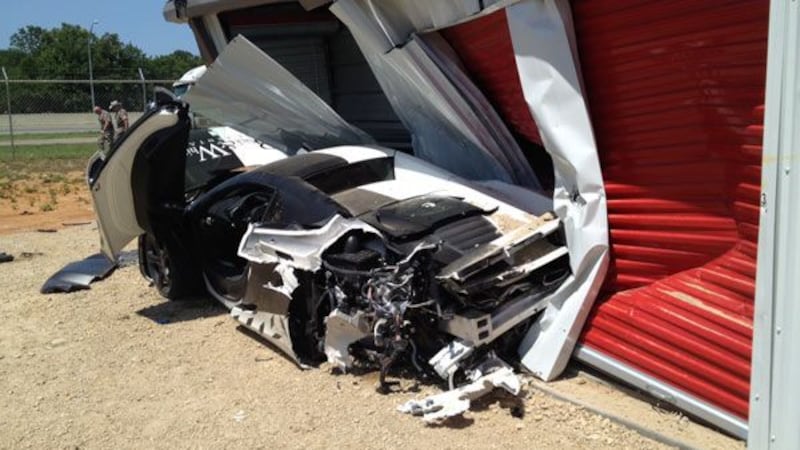 Published: Jun. 13, 2013 at 8:37 PM CDT
|
Updated: Aug. 12, 2013 at 8:38 PM CDT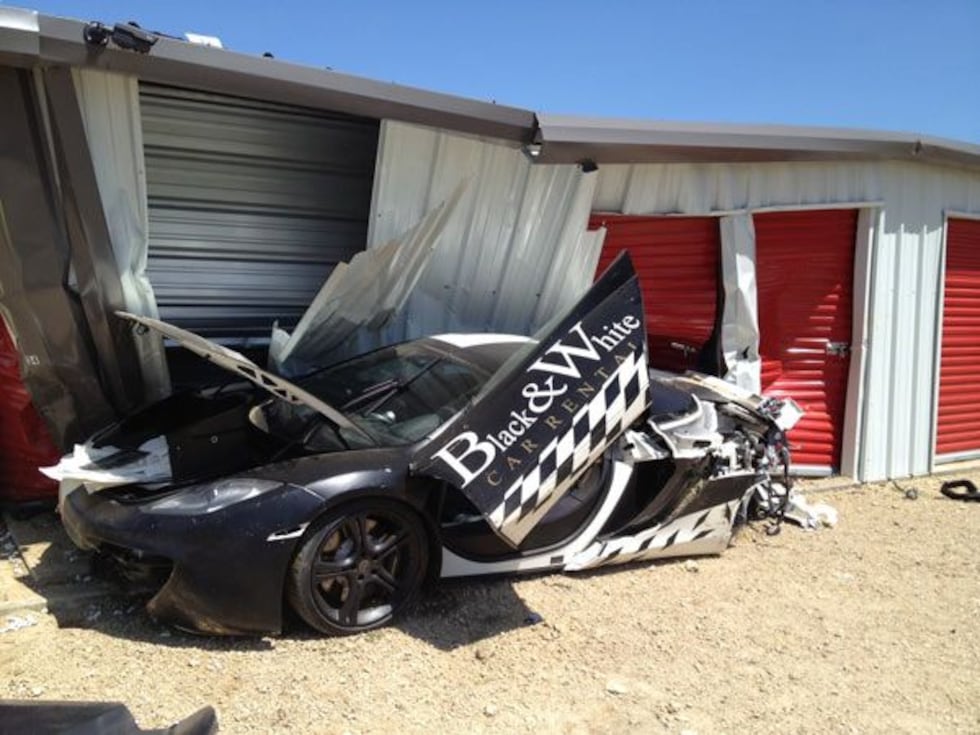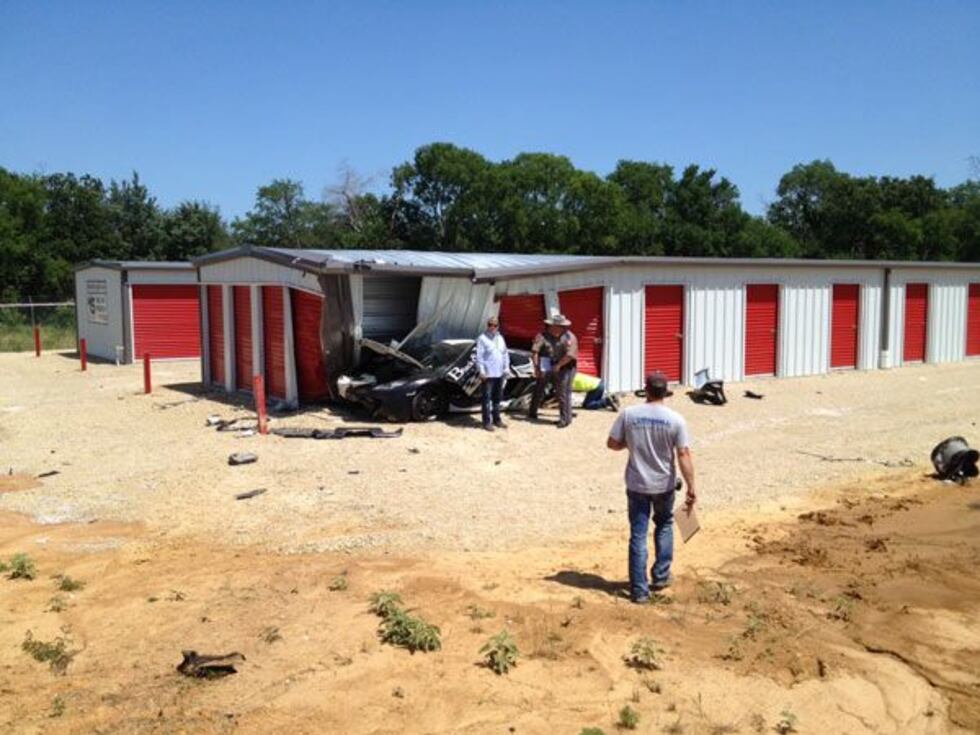 An out-of-state couple walked away from a wreck Thursday afternoon that left a black McLaren sports car destroyed.
According to the Texas Department of Public Safety, Hsinho Chen, of Massachusetts, was driving at a high rate of speed east on Interstate 30 near Mt. Vernon when he lost control of his car. Chen said that a large truck pulled in front of him in the left passing lane so he went into the center median. He then veered from the left lane to the right lane, into a ditch and under a fence. The sports car then became airborne and crashed into Discount Storage. The crash occurred just before exit 146 near Highway 37. Chen was ticketed for reckless driving.
Chen and his passenger, Olivia Guley, of California, were participating in the goldRush Rally. The cars in the rally left Dallas this morning and were headed to their next stop, Memphis, TN.
The goldRush Rally starts in San Francisco and ends in Chicago. Drivers stop at designated stops along the way, including Los Angeles, Las Vegas, Dallas, Memphis, and St. Louis. To participate in the rally, each driver must pay $14,000.
According to MotorTrend, the McLaren Spider, a high-end sports car, can be priced as much as $280,000. The website for Black & White Car Rental in Los Angeles says the car rents for $2,860 per day or $17,160 per week.
Copyright 2013 KLTV. All rights reserved.