Wedding party jumps out of plane after couple says 'I do'
Published: Nov. 2, 2012 at 3:59 PM CDT
|
Updated: Jan. 1, 2013 at 4:59 PM CST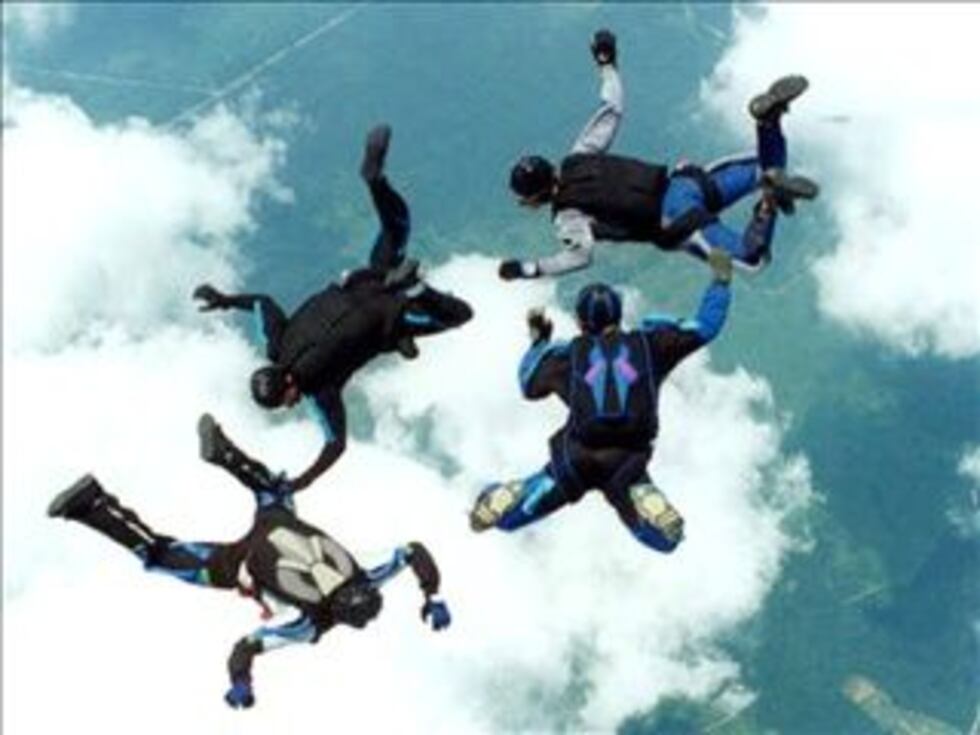 (ABC) - A couple has taken their wedding plans to a whole new level.
Emily and Allan Wood said their "I do's" thousands of feet in the air Thursday, then leaped back to earth with the entire wedding party falling behind them.
"We've made it a point to do other fun things like paragliding, snorkeling and scuba diving, and things like that and so I think it symbolizes that we like to play," said bride Emily.
The couple's relationship started sweetly while working at a Leatherbys Family Creamery five years ago, but their love took on an adventurous side.
The adventurous plans didn't surprise the couple's family. "My sister is not much into cliche things," said Holly Lozano. But then came the request to the bridal party to jump with them. Lozano always wanted to try sky-diving and jumped at the chance.
After a couple of not-so traditional wedding pictures, it was soon time for take off. During the 13,000 foot climb the groom's brother did the honors before the bride, groom and three family members all jumped.
You can watch the video this not-so traditional wedding this afternoon on KLTV 7 News at 4.

ABC material provided by ABC NEWSONE. This material may not be published, broadcast, rewritten or redistributed.