Tar Sands Blockade protesters chain themselves to equipment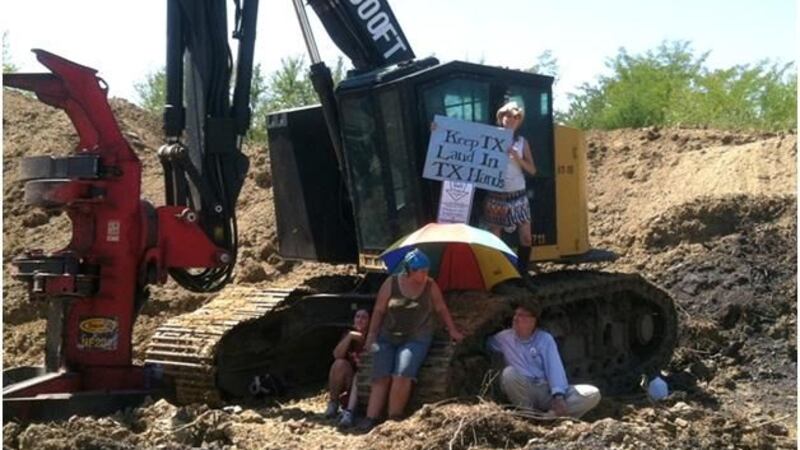 Published: Sep. 5, 2012 at 5:43 PM CDT
|
Updated: Sep. 19, 2012 at 5:44 PM CDT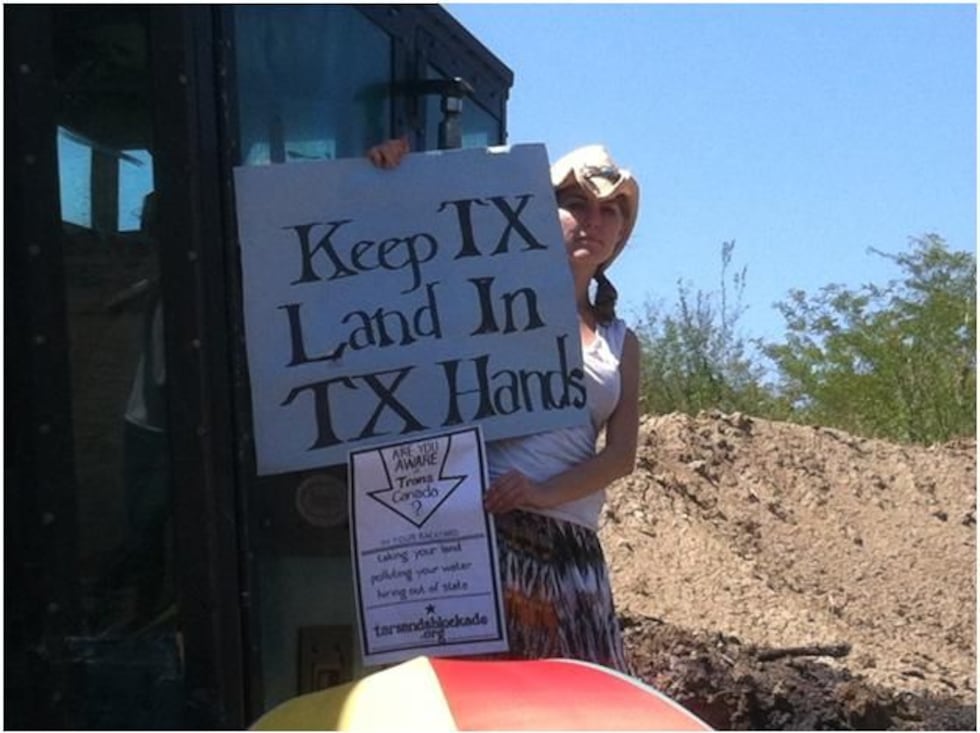 HOPKINS COUNTY, TX (KLTV) - Three Tar Sands Blockade members have chained themselves to heavy equipment in Hopkins County.
The protesters, along with two supporters who are providing shade and holding signs, are at the Trans Canada Pipeline site that runs through the area.
The spokesperson for the group on site, Ron Seifert, said their goal is to "stop the construction of the TransCanada Pipeline, one day at a time."
The stated reasons for the group's opposition to the pipeline are many. Some that Seifert spoke about were that many East Texans are outraged that eminent domain action means their land is being taken from them without any recourse.
Also, the group claims that tar sands are untested, unsafe, unregulated, and "should not be flowing through our neighbors' yards," as Seifert put it. He said there have been leaks and disasters involving the use of tar sands, and that he and his group will do their best to stop construction of the pipeline, one day at a time.
Of course, they also cite concerns with the water quality and deforestation of many acres of land as a result of the pipeline's construction.
TransCanada  spokesperson David Dodson said the protestors have it all wrong, telling KTRE's Alexis Spears "the project does not include tar sands…"  The Tar Sands Blockade group disagrees.
The group will remain at their current site for the whole day; they encourage concerned citizens to visit their website, TarSandsBlockade.org.
Copyright 2012 KLTV. All rights reserved.