Bus Crash Investigation: Driver appears to have done no wrong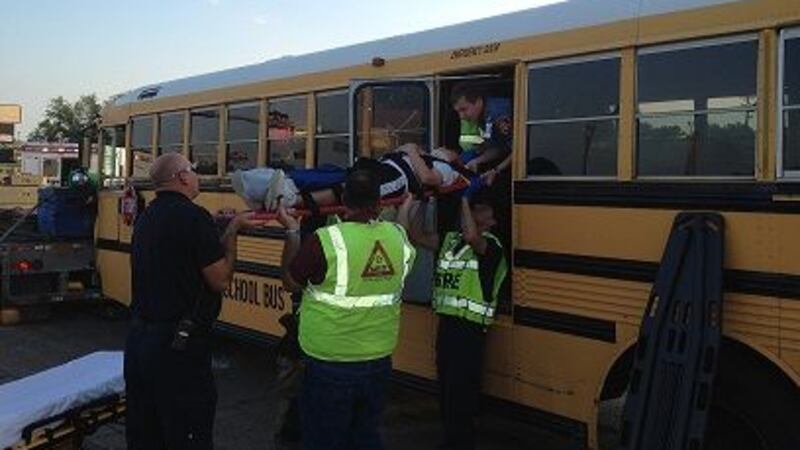 Published: Aug. 29, 2012 at 3:14 PM CDT
|
Updated: Sep. 12, 2012 at 3:14 PM CDT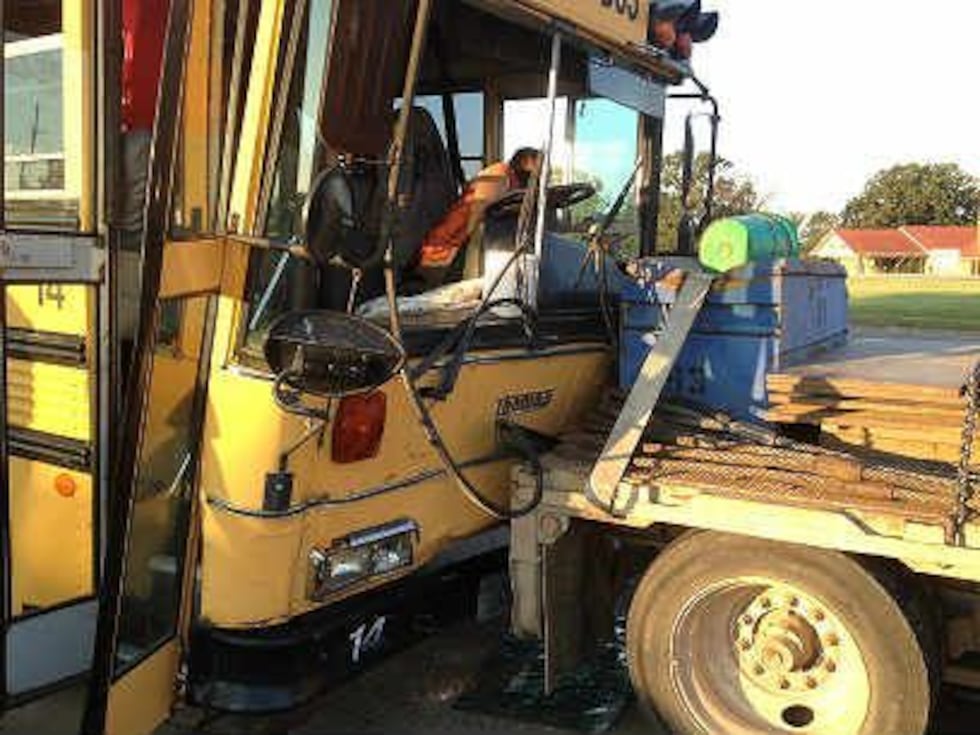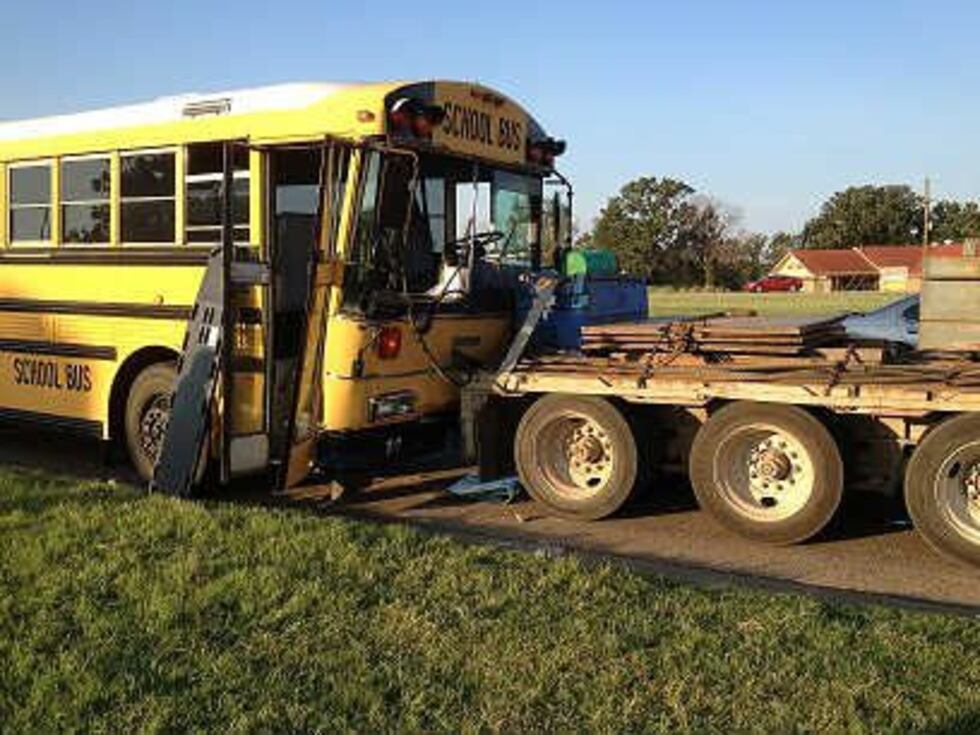 MOUNT PLEASANT, TX (KLTV) - A scary ride to school Wednesday morning for some East Texas students, after a Mount Pleasant ISD school bus hit a semi truck from behind.
The bus hit the truck around 7:30 a.m. at the intersection of Ferguson and 16th in Mount Pleasant.
Stephen Oshoney, GM of Durham School Service, says there were 63 people on the bus, and thankfully no one was seriously hurt.

"They had just finished their route and were heading to school to drop the kids off," says Oshoney.

Oshoney says that the school bus was heading northbound on the right side of the road when the bus struck the semi from behind.

"They were stopped at a stop light and our vehicle hit the back of their vehicle," says Oshoney.

Oshoney says they took over the bus system for Mount Pleasant ISD in July of this year. He says he and other emergency crews were quick to arrive on scene to make sure everyone was ok.

"You know our first concern is always the safety of the children. We have a very good working relationship with Mount Pleasant ISD and there were several administrators that came to the scene to help us not only account for children, but to also start the notification process almost immediately," says Oshoney.

"There were some of them that were injured. We took three students and one teacher by ambulance to the hospital and loaded the other who had minor injuries on the school bus," says Mount Pleasant Fire Chief, Larry McRae.

As of right now officials are investigating what caused the accident.

What they do know from their early investigation is that the driver did not appear to do anything wrong.

Oshoney says everyone who went to the hospital was evaluated and released.

The other students were taken to school to resume their regular school day.

The bus company, as well as school officials, are working to send out a notification to let parents know the results of their investigation.

They say that information should be sent out within the next ten days.
Copyright 2012 KLTV. All rights reserved.