East Texas Pastors Organize Nativity Rally
Published: Dec. 9, 2011 at 10:09 PM CST
|
Updated: Dec. 9, 2011 at 11:54 PM CST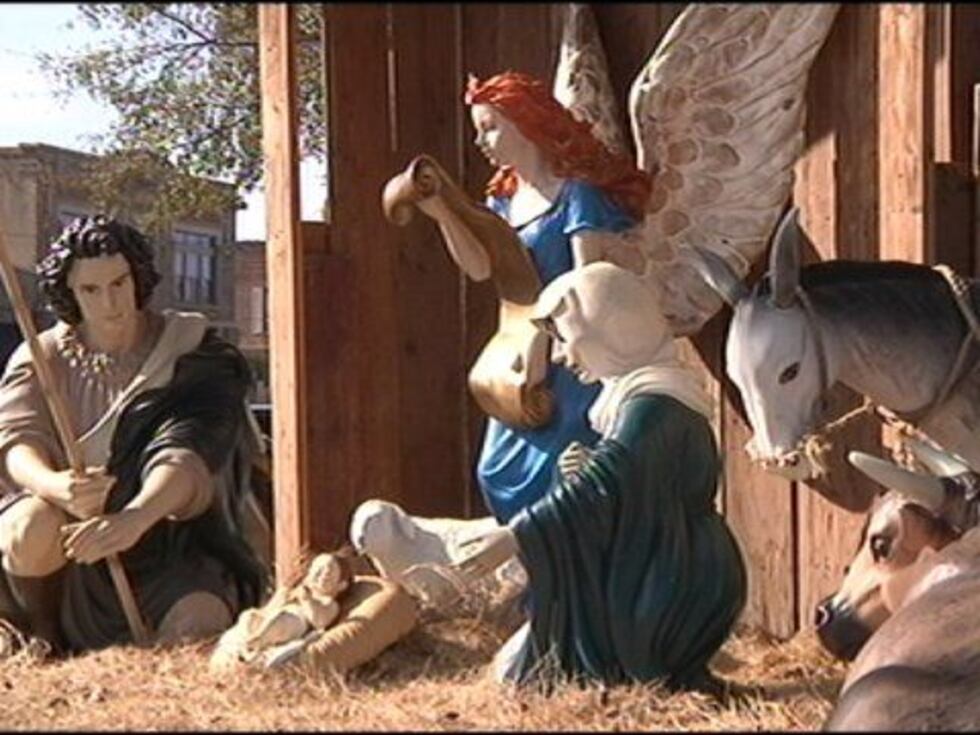 TYLER, TX (KLTV) - The controversy surrounding an East Texas nativity scene is sparking debate all across the United States.
When the Freedom From Religion Foundation asked Henderson County to remove the display from their courthouse lawn the county refused.
Henderson County pastors are now organizing a nativity rally to take place on the courthouse steps next week.
More than 70 East Texas pastors came together in support of the Henderson County Nativity Rally.

"This is not a rebel rally. This is a rally in which we unite believers in unity with one voice saying we're going to stand for the faith that we believe in," says First Baptist Church of Malakoff Senior Pastor Nathan Lorick.

Organizers say for one hour on December 17 Christians will gather in worship and prayer.

"They're going to be addressing a lot of different things-- the purpose of why we're getting together, they're going to be addressing the reason of the nativity, what it represents, the gospel message is going to be clearly shared," says Rock Hill Baptist Church Pastor Robert Welch.

But they say they're going to talk about some other things too-- like the overlooked issues facing their community-- drugs, hunger and poverty.

"We want to be able to give people solutions and share with the believers that are going to be there what we can do to make a difference in our county with the gospel of Jesus Christ," said Welch.

The whole controversy came to life when a Henderson County resident complained about the plastic nativity scene on the courthouse lawn. Now, an East Texas pastor is organizing a living nativity scene that he hopes to put in this place from 7 a.m. to 7 p.m. starting as soon as Monday.

"I think having human beings standing there in place of the nativity would be the right kind of message to send to our community and the right kind of message to send to our nation and to our world," says First Baptist Church of Athens Pastor Kyle Henderson.

They say it'd be an attraction much like what stands on the courthouse lawn now but people-- not plastic-- would provide these Christians another opportunity to share the story of Jesus Christ during the holiday season.

The rally is scheduled to take place from noon to 1 p.m. on December 17.
Related Stories:
Copyright 2011 KLTV. All rights reserved.