Chief Meteorologist
East Texas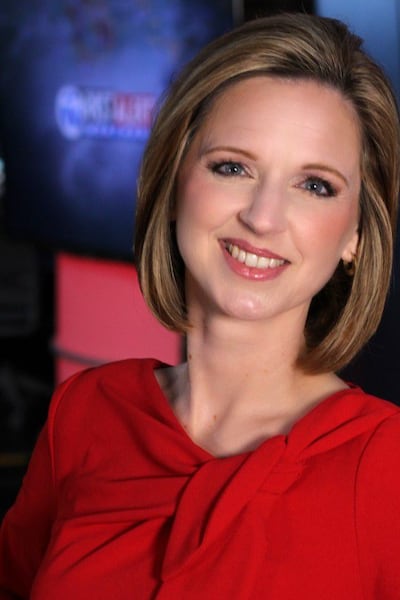 Chief Meteorologist Katie Vossler is no stranger to East Texas.
Katie was born and raised right here in the Piney Woods. A proud graduate of Troup High school and Tyler Junior College, Katie earned an associate's degree in Physics before transferring to the University of Oklahoma to earn a B.S. in Meteorology at one of the country's most prestigious weather schools.
Not sure of the direction she wanted her career to take, Katie began an internship right here at KLTV with Mark Scirto. She credits Mark for her success as he was the first person to encourage her to pursue television. Mark has been her mentor ever since and she is very excited to be working with him again.
After college, Katie began her television career right back here in East Texas at KTRE in Lufkin. She was the weekend meteorologist for two years before moving to KOTV-TV in Tulsa, Oklahoma where she spent several years not only forecasting severe storms but chasing tornadoes as well. She's been an eyewitness to at least a dozen tornadoes from a station storm chase vehicle and even from the air in a station helicopter.
While in Tulsa, Katie also covered lots of winter weather events. Most notably, the ice storm of December 2007 when she won a regional EMMY award for her coverage.
Before returning home to East Texas, Katie worked at KSAT 12 in San Antonio, deep in the heart of Texas. Her most memorable moment there was when she was on-air for live storm coverage as baseball-sized hail was falling outside. Nearly $7,000 of damage occurred to her car alone.
Katie has earned the title of Certified Broadcast Meteorologist (Certificate #113) from the American Meteorological Society and has been named "Best weather forecaster" and "Best television Personality" from local publications.
Katie has a huge heart and is an outspoken advocate for local pet rescues. She has volunteered with local SPCA and Humane Societies, and with the Diamond Dachshund Rescue of Texas where she fell even more in love with dachshunds. Her favorite motto is "Adopt don't shop!"
When she's not at work, you can probably find her on the sidelines, cheering on her husband's team. He's a teacher and a coach. The Vosslers have two daughters, Grace and Claire, and four fur babies, Ranger, Katie's beloved and famous dachshund, Moose, a labrodoodle, Primrose, a border collie/golden retriever mix and Mako, the cat that thinks she's a dog.
Education
University of Oklahoma, B.S. in Meteorology