Anchor/Reporter
East Texas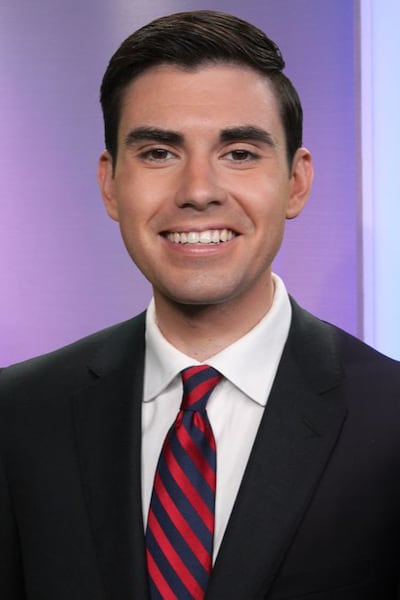 Blake Holland anchors East Texas News at 5, KLTV 7 News at 6, and is a reporter for KLTV/KTRE. Blake grew up in Panola County and graduated from Carthage High School.
His passion for news goes back to when he would make his own newscasts in his bedroom radio/TV studio. At age 14, he went to work part-time for KGAS Radio in Carthage. He had already been doing on-air work at the station since he was in elementary school.
In high school, Blake started anchoring the station's 5 p.m. newscast and also served as the news director. His reporting was not only heard throughout East Texas but also across the state on the Texas State Network.
After high school, Blake attended the University of North Texas in Denton. While at UNT he served as the Assistant News Director of the award-winning campus television station. Blake was most recently an anchor and reporter for NewsRadio 1080 KRLD and the Texas State Network in Dallas.
Blake was voted "Best Reporter" and "Best Radio Personality" in Panola County in both 2015 and 2016 by the readers of The Panola Watchman Newspaper. He was also the recipient of two Lone Star EMMY Student Production Awards in the fall of 2016 for his work at North Texas Television. In 2019, Blake was named 'Best Anchor' by the Texas Associated Press Broadcasters for his work at KLTV and KTRE.
In the summer of 2021, Blake married KLTV/KTRE news anchor Erika Bazaldua.
Have a story you'd like Blake to share? Feel free to email him at bholland@kltv.com.
Education
University of North Texas
Awards
Texas AP Broadcasters - Best Anchor