Tyler transit bus involved in wreck at Broadway and Front; two people taken to hospital
Published: Nov. 20, 2023 at 8:30 AM CST
|
Updated: Nov. 20, 2023 at 1:34 PM CST
TYLER, Texas (KLTV) - A City of Tyler bus was involved in a collision at the intersection of Front Street and Broadway Avenue on Monday morning.
According to authorities, an 18-wheeler cab without any cargo collided with a Tyler transit bus at about 8:05 a.m., causing several traffic delays. City of Tyler Public Information Officer Payton Weidmen said both the driver of the bus and one passenger who was on board at the time were taken to a hospital to be "checked out."
Weidman said the driver of the semi told police he believes he had a vehicle malfunction that caused him to run a red light, which led to the crash. The malfunction has yet to be confirmed by police.
The scene was cleared by about 9:30 a.m.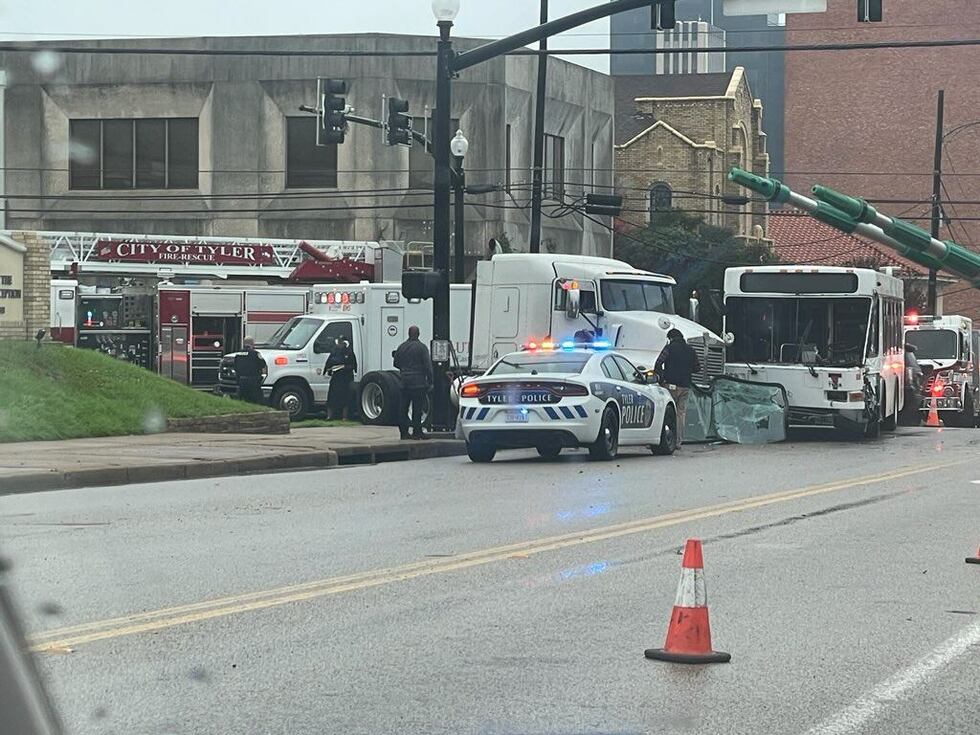 Copyright 2023 KLTV. All rights reserved.