1 injured in Henderson County motorcycle crash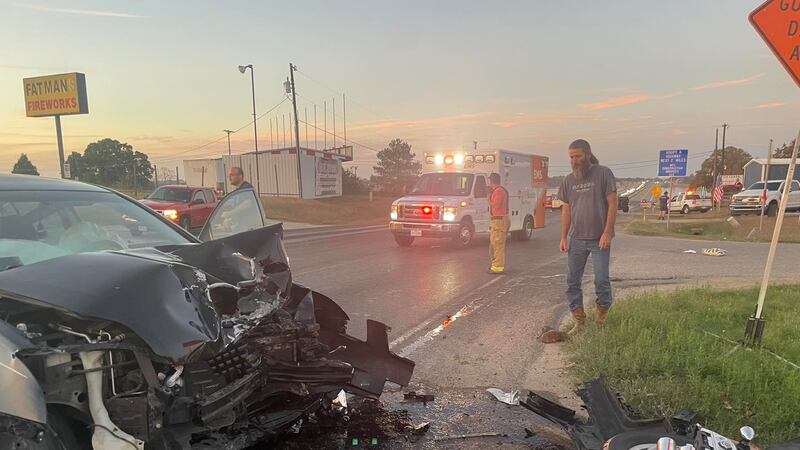 Published: Nov. 19, 2023 at 1:03 PM CST
HENDERSON COUNTY, Texas (KLTV) - A motorcyclist was air-lifted to a hospital in Tyler after a crash with another vehicle.
First responders were alerted to a crash between a car and a motorcycle on Highway 198 near the Whispering Oaks Trail intersection at about 5:13 p.m. on Saturday, according to a release from Payne Springs Fire Rescue.
Responders immediately requested a medical helicopter for the motorcycle driver. The person was alert and oriented but had significant injuries, the rescue said. Highway 198 was closed until the wreck could be cleared.
A landing zone was set up at the scene, and PHI Air took the injured driver to a hospital in Tyler. The occupants of the car reportedly refused any treatment.
The rescue thanked civilians who helped direct traffic while responders were occupied on the scene.
Copyright 2023 KLTV. All rights reserved.