Houston faces Los Angeles on 6-game win streak
Houston will try to keep its six-game win streak alive when the Rockets take on Los Angeles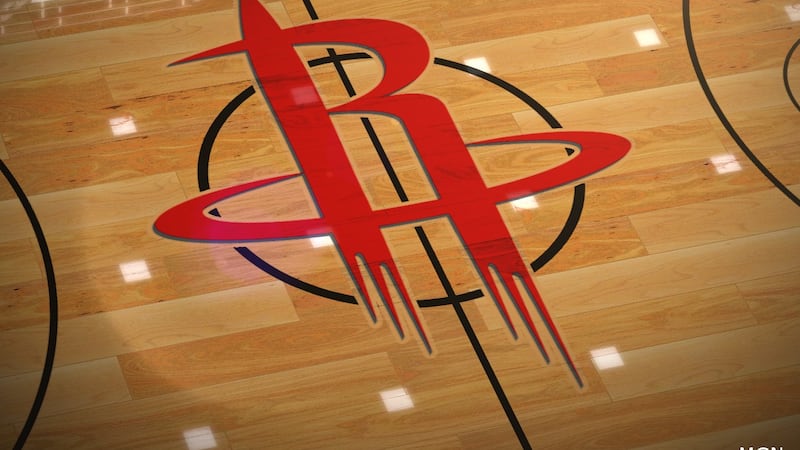 Published: Nov. 18, 2023 at 4:32 PM CST
Houston Rockets (6-3, sixth in the Western Conference) vs. Los Angeles Lakers (7-6, seventh in the Western Conference)
Los Angeles; Sunday, 9:30 p.m. EST
BOTTOM LINE: Houston will attempt to extend its six-game win streak with a victory against Los Angeles.
Los Angeles went 43-39 overall, 27-25 in Western Conference play and 23-18 at home during the 2022-23 season. The Lakers averaged 6.4 steals, 4.6 blocks and 13.5 turnovers per game last season.
Houston finished 22-60 overall and 12-40 in Western Conference play during the 2022-23 season. The Rockets gave up 118.6 points per game while committing 20.5 fouls last season.
The two teams play for the second time this season. The Rockets defeated the Lakers 128-94 in their last matchup on Nov. 9. Jalen Green led the Rockets with 28 points, and Rui Hachimura led the Lakers with 24 points.
INJURIES: Lakers: Jarred Vanderbilt: out (heel), Gabe Vincent: out (knee), Jalen Hood-Schifino: out (knee).
Rockets: Victor Oladipo: out (knee), Amen Thompson: out (ankle).
___
The Associated Press created this story using technology provided by Data Skrive and data from Sportradar.