US beats Trinidad 3-0 in 1st leg of Copa América qualifier as Pepi, Robinson and Reyna score late
Ricardo Pepi, Antonee Robinson and Gio Reyna scored late goals in a span of 7 minutes, 23 seconds, leading the United States over Trinidad and Tobago 3-0 in the opener of a two-leg series for a berth in next year's Copa América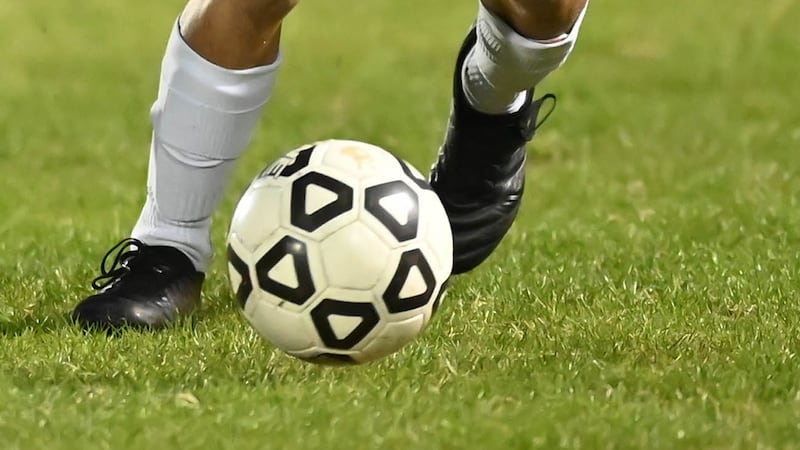 Published: Nov. 17, 2023 at 12:02 PM CST
AUSTIN, Texas (AP) — The United States had been held even by Trinidad and Tobago into the 82nd minute despite a man advantage, raising the prospect a Copa América berth would depend on a victory next week on the Caribbean island where the U.S.'s 2018 World Cup campaign ended in failure.
"It was just one of them days where it feels like nothing's going in," Antonee Robinson said.
Ricardo Pepi, Robinson and Gio Reyna then scored in a span of 7 minutes, 23 seconds, leading the U.S. to a 3-0 victory on Thursday night in the opener of a two-leg, total-goals series.
Playing with a man advantage from the 38th minute on, the 11th-ranked U.S. was frustrated for much of the match by the No. 99 Soca Warriors despite 75% possession and a 26-1 advantage in shots.
The second leg of the CONCACAF Nations League quarterfinal is Monday night in Trinidad, where the Americans famously lost 2-1 in October 2017.
"I talked to the team about it being 180-minute game and we're only halfway done," U.S. coach Gregg Berhalter said after the first competitive match of his second term. "We are in a good position. But crazy things happen. I was on the sideline today thinking this may end 0-0 because of all the chances we were missing, particularly in the second half. But we're in a decent position."
Pepi entered in the 66th and put the U.S. ahead in the 82nd when, at the flank edge of the 6-yard box, he redirected Robinson's pass past goalkeeper Denizil Smith. Pepi, controversially left off last year's World Cup roster, has 10 goals in 21 international appearances, including five in seven games as a substitute this year.
"Being a Texas boy, it feels like I'm at home," said Pepi, a 20-year-old from El Paso who scored twice on the same field in a 2021 World Cup qualifying win over Jamaica. "There was no way I wasn't going to score here. Just a special moment."
Robinson doubled the lead in the 86th when he collected a failed headed clearance of Reyna's cross by Alvin Jones and his 25-yard left-foot shot deflected off the defender and past Smith's outstretched arm. Robinson did three back flips to celebrate his third goal in 38 appearances.
"Just got excited," Robinson said.
Reyna added his seventh international goal and third in two matches in the 89th when he fed Folarin Balogun, who cushioned a pass that Reyna ran onto for a left-foot shot from the edge of the 6-yard box.
Three days after his 21st birthday, the oft-injured Reyna played his first 90-minute match for club or country since March 2022. It was his third game under Berhalter since a feud between his family and the coach broke out at last year's World Cup, causing Berhalter to lose his job for six months before he was rehired ln June.
Christian Pulisic, Tim Weah and Tyler Adams are missing the matches because of injuries. Kevin Paredes, a 20-year-old forward, made his first international start. Cameron Carter-Vickers made his first U.S. start since the World Cup and was paired in central defense with Tim Ream.
Trinidad played short after Noah Powder, a 25-year-old midfielder from Edison, New Jersey, was ejected for his second yellow card, shown when he swung a leg and tripped Weston McKennie from behind.
Jamaican referee Oshan Nation initially awarded a penalty in the 60th minute when defender Daniel Phillips slid from behind into McKennie in the penalty area, but the call was reversed after a video review by Canadian Drew Fisher.
The second leg will be at Port-of-Spain's Hasely Crawford Stadium, 34 years and one day after Paul Caligiuri's goal there lifted the U.S. to a 1-0 win and the Americans' first World Cup appearance in 40 years. About 20 miles south in Couva, Trinidad beat the U.S. in 2017 and ended the Americans' streak of World Cups at seven.
"We got to keep our foot on the gas," Pepi said.
NOTES: In the night's other first-leg game, Panama won 3-0 at Costa Rica on goals by Michael Murillo in the fourth minute, José Fajardo in the 29th and Cecilio Waterman in the 60th. In Friday's matches, Honduras hosts Mexico and Jamaica is home against Canada.
___
AP soccer: https://apnews.com/hub/soccer