Upshur County double-murder suspect in custody, sheriff reports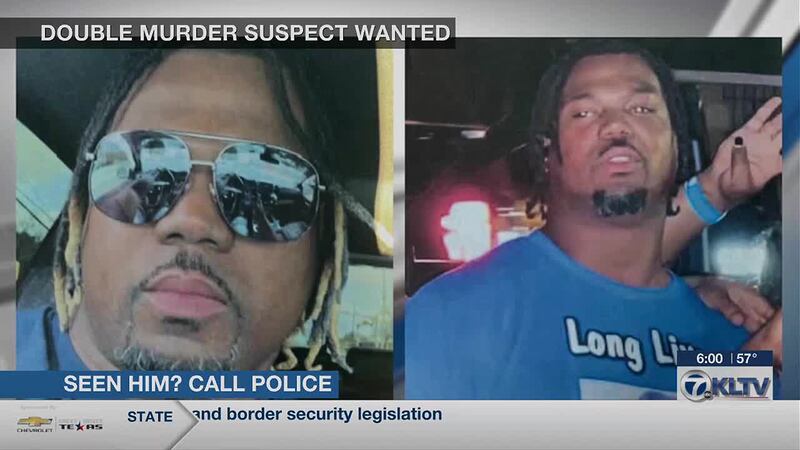 Published: Nov. 15, 2023 at 4:25 PM CST
|
Updated: Nov. 15, 2023 at 11:44 PM CST
UPSHUR COUNTY, Texas (KLTV) - Sheriff Larry Webb has announced that the suspect in the murder of two sisters in Gilmer has been taken into custody. Webb did not give details about how Alvin McKnight, Jr., was captured, but he will hold a press conference on Thursday at 10 am. to clarify. We will bring you that press conference when it occurs.
An affidavit released Wednesday provided more details of what lead to McKnight's sister being put behind bars.
The affidavit states Laquesha Monique McKnight, 28, helped Alvin Charles McKnight Jr. escape by "driving or providing her motor vehicle."
Alvin McKnight Jr., 41, of Gilmer, has been on the run since November 4 and faces capital murder charges. Authorities have accused him of shooting and killing two women, Mandy Ray and Dermetrica Dashaunda Waters, at a home in Gilmer.
According to the affidavit, Alvin McKnight Jr. abandoned his own vehicle around midnight on November 5. He allegedly met someone, referred to as "Witness 1,″ in Gladewater, and drove with them for about 15 to 30 minutes. Authorities believe that's when Alvin McKnight Jr. traded vehicles again, this time getting in an SUV waiting for him near State Highway 271 and FM 3104.
Roughly an hour later, the affidavit states that video showed Alvin McKnight Jr. inside the Love's Truck Stop in Van where he allegedly made two ATM transactions. The affidavit said Laquesha McKnight's SUV license plate was captured in Canton about 28 minutes after the last ATM transaction was made.
The SUV license plate was captured again in Grand Prairie, Forney, and Longview. The last scan took place on Nov. 5 at 9:17 p.m.
In the affidavit, Upshur County Sheriff Larry Webb said he believes Laquesha McKnight "knowingly transported" her brother away from Upshur County to help him avoid being arrested. Laquesha McKnight claimed that she has had no contact with her brother, but said she retrieved his vehicles from his house later in the day on November 5.
Alvin McKnight Jr. was also added to the Texas 10 Most Wanted Fugitives List this week. Texas Crime Stoppers is offering a cash reward of up to $7,500 for information leading to his arrest, and Upshur County Crime Stoppers is offering up to $10,000 in reward money for any anonymous tip that leads to Alvin McKnight's arrest.
The sheriff held the following press conference earlier this week:
Copyright 2023 KLTV. All rights reserved.