Power of Prayer: Christian rap artist JOliver
East Texas artist weaves message of hope into creative beats
Published: Nov. 14, 2023 at 6:30 AM CST
TYLER, Texas (KLTV) - An East Texas hip-hop artist is producing beats inspired by his own journey of faith.
Justin Oliver, who performs as 'JOliver,' made the switch to Christian rap earlier this Summer, releasing his first single, 'Saved and Thankful.'
Contemporary Christian music is one of the most popular and fastest-growing genres in the recording industry. But 'JOliver's' music stands out among songs that can sometimes sound the same.
"That's what's different about Christian rap. Is that it gives them hope and that it gives them life," he said.
Each song contains a personal message of hope for listeners.
"God gave me like a clear message with that song -- just spread the Gospel."
A born-again Christian, Justin Oliver's spiritual awakening started with a dream about the rapture in 2020.
"Scripture is very very clear about using dreams. And I believe that in that moment, God really nudged me along and said, 'Hey, if you don't make a move now, you know, I don't think you're ever going to."
That challenge shifted his priorities. He placed a personal relationship with his savior at the top of his list. Justin and his now-wife joined a church in late 2020 and were baptized on Easter Sunday 2021.
As Justin's world view began to change, so did his earlier passion for secular hip hop.
"And it's scary because they're glorifying things that ultimately, you know, the wage is sin or death. And that's literally what they're going for when you listen to that type of stuff."
Pondering what drew him to the genre, he realized what represents isn't in line with his beliefs.
"What you listen to, what you take in. What you see, what you hear. All those things make up who you are."
Instead, Justin says Christian rap reinforces the values professed throughout the Bible.
"That's also what scripture tells you is to fill your mind with good things that are righteous, things that are pure. There's a reason for that. Because eventually what you put into you comes out."
Each of 'JOliver's' tracks layer lyrics, instruments, and beats to produce a unique sound. The hook is prophetic poetry.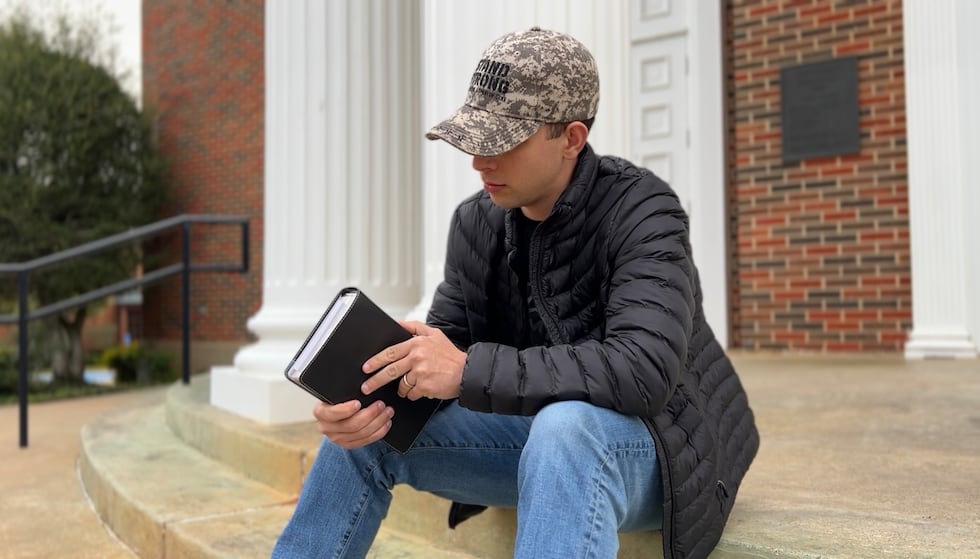 "When you see somebody actually turn to Christ and it's real. And you can see their life change by it. That is the most rewarding thing."
Justin hopes his style of rap will have the same influence as the artists, like fellow Texan Lecrae, whose music drew him to the genre.
"The purpose of the album is to literally say, 'what are you going to do whenever the music ends. Are you just going to like the words we say or are you going to actually pursue Christ."
In 2022, Justin left his professional career TV news to join the military. Following basic training with the U.S. Army he served as Religious Affairs Specialist in Texas, helping soldiers with their spiritual needs. Around this time, he felt a calling to resume making music. He also returned to TV news and is a producer for KLTV and KTRE.
Less than a year into his foray into Christian rap, 'JOliver' is also up for three national awards, including WVIU's 'Male Christian Rap Artist on the Rise.' The awards show is Friday in Pensacola, Florida.
'JOliver's' music is available on major streaming platforms. He's currently working on several new songs and projects.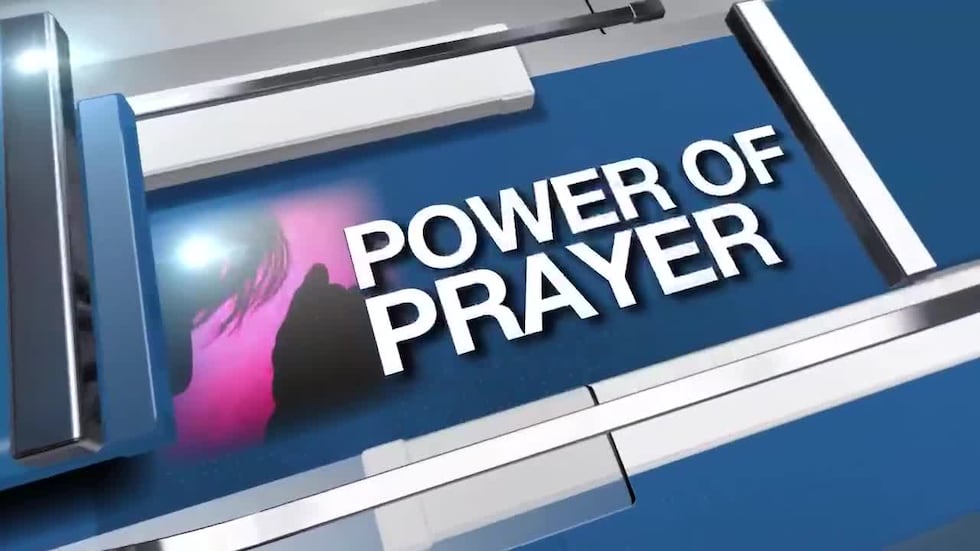 Do you have an inspiring journey of faith or know of a ministry that's making a difference in your community? To share your experience with us, send an email by clicking here.
Click here to learn more about our long-running Power of Prayer series.
Copyright 2023 KLTV. All rights reserved.