Palestine man accused of shooting family member in the neck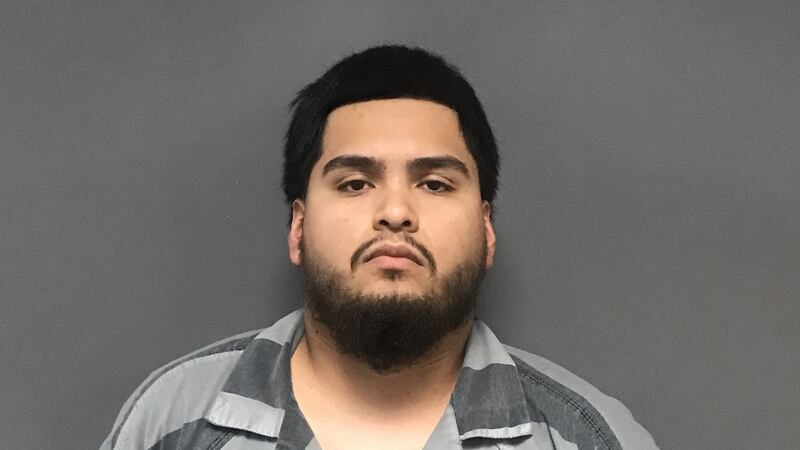 Published: Nov. 13, 2023 at 5:15 PM CST
PALESTINE, Texas (KLTV) - A Palestine man has been accused of aggravated assault after another man was shot in the neck on Saturday.
At about 9:30 p.m., officers responded to the 2400 block of Crockett Road in reference to a report of shots fired, according to a release from the Palestine Police Department. Upon arrival, officers said they found a 28-year-old man suffering from a gunshot wound to the neck.
Authorities began investigating the shooting and later learned it followed an argument between the victim and a suspect inside the residence, the release said. A witness on scene reported the victim had been shot by Jacob Serralde, 21, who was still present.
Serralde was arrested and booked into the Anderson County Jail for aggravated assault with a deadly weapon/family violence, and his bond was set at $50,000.
"This appeared to have been a family dispute that escalated into an aggravated assault," Police Chief Mark Harcrow said. "I commend the officers for their quick response and apprehending the suspect safely."
Police said the victim was stable but in critical condition at about 5 p.m.
Copyright 2023 KLTV. All rights reserved.