Lindale high schooler to compete at world championship rodeo in Las Vegas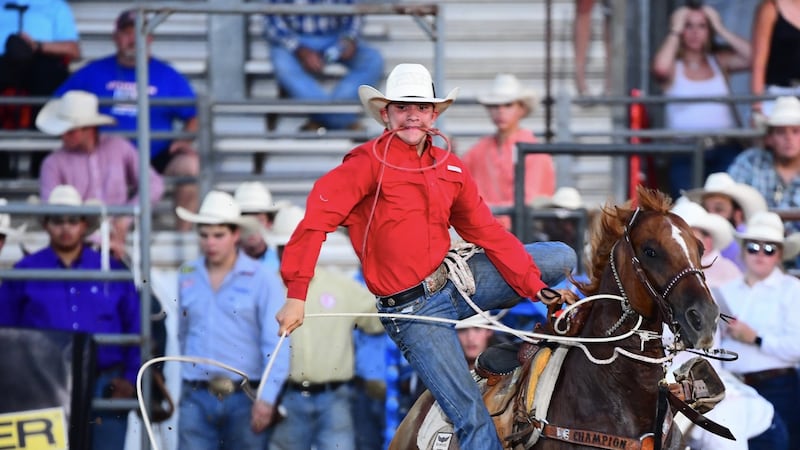 Published: Nov. 13, 2023 at 2:50 PM CST
LINDALE, Texas (KLTV) - A senior at Hawkins High School qualified to be one of 1,000 competitors from 29 states competing at a rodeo championship in Las Vegas next month.
Cort Gambino will compete in the Tie Down Calf Roping event at the Vegas Tuffest Jr. World Championship, held the first weekend of the National Finals Rodeo.
"We held 41 qualifiers across the United States and Canada to give our rodeo youth an equal chance to make it to Vegas and the opportunity to win their share of $1.5 million in cash and prizes," said Sherrylynn Johnson, the event's organizer and four-time qualifier for the National Finals Rodeo.
The event offers barrel racing, double mugging, goat tying, breakaway roping, tie down roping and team roping. Each category champion will take home between $10,000 and $30,000 in cash.
"We have different age groups, 19 and under, 15 and under, 12 and under, and 10 and under," Johnson said.
The event will be live webcasted at www.Johnsonsportline.com.
Copyright 2023 KLTV. All rights reserved.