Border Patrol agents stationed in south Laredo arrest man with active weapons warrant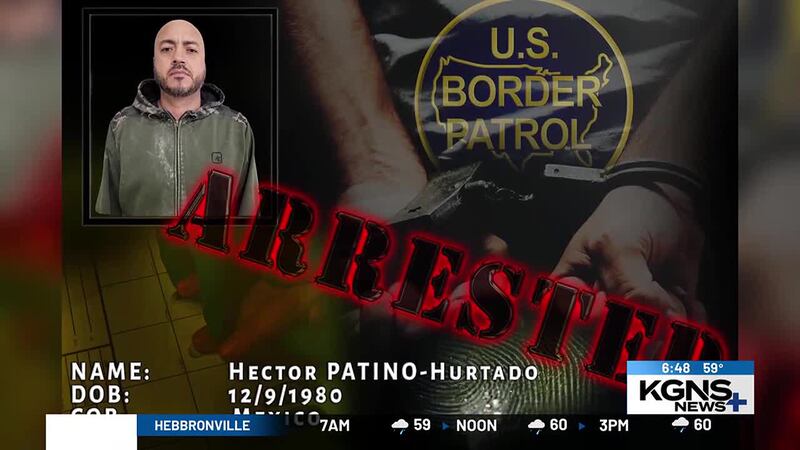 Published: Nov. 13, 2023 at 11:02 AM CST
LAREDO, Tex. (KGNS) - Laredo South Border Patrol Agents arrest two people attempting to cross into the country illegally.
When the two individuals were taken in for processing, records showed one man had an active warrant out of Illinois for a weapon offense.
The man, identified as 42-year-old Hector Patino-Hurtado, was taken to the Webb County Jail.
For more headlines. click here.
Copyright 2023 KGNS. All rights reserved.