$2 million in marijuana caught at I-35 checkpoint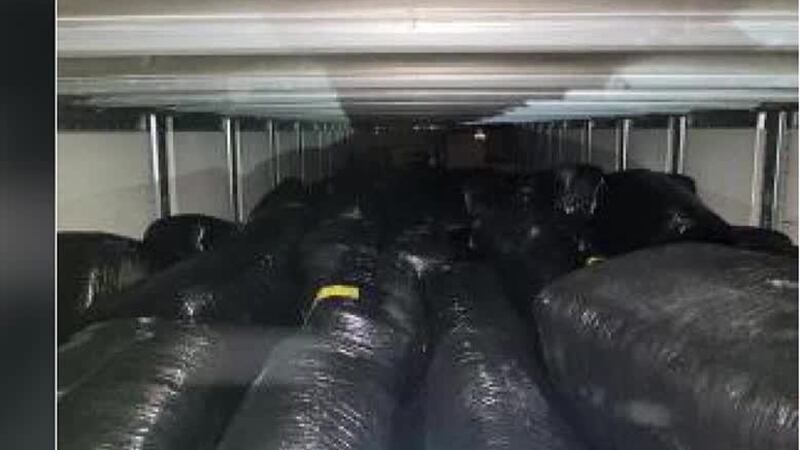 Published: Nov. 13, 2023 at 11:35 AM CST
LAREDO, Tex. (KGNS) - Border Patrol agents working at the I-35 checkpoint seized more than 3,600 pounds of marijuana.
On November 3rd, a tractor-trailer was coming through the checkpoint when canines alerted agents about something inside.
When referred to secondary inspection, agents discovered 156 bundles of marijuana inside the trailer.
It had a street value of over $2 million.
For more headlines. click here.
Copyright 2023 KGNS. All rights reserved.