Boil water notice issued for Nacogdoches residents
Published: Nov. 12, 2023 at 12:26 PM CST
NACOGDOCHES, Texas (KTRE) - Part of Nacogdoches was without water after a large line break Sunday morning. A boil notice was then issued for residents south of Main Street.
The city said a large water line broke on Old Lufkin Road and caused a significant water shortage to residents on the south end of town.
Crews were on site to repair the damage as of about 9 a.m., and residents were expected to receive water service back within 6-8 hours.
At about 2 p.m., a boil water notice was issued for Community Public Water Systems. All customers south of Main Street are asked to boil their water prior to consumption.
To ensure destruction of all harmful bacteria and other microbes, water for drinking, cooking and ice making should be boiled and cooled prior to use for drinking water or human consumption purposes. The water should be brought to a vigorous rolling boil and then boiled for two minutes.
Once the boil water notice is no longer in effect, the public water system will issue a rescind notice to customers.
If you have questions about this matter, contact the Water Utilities Department at (936) 564-5046.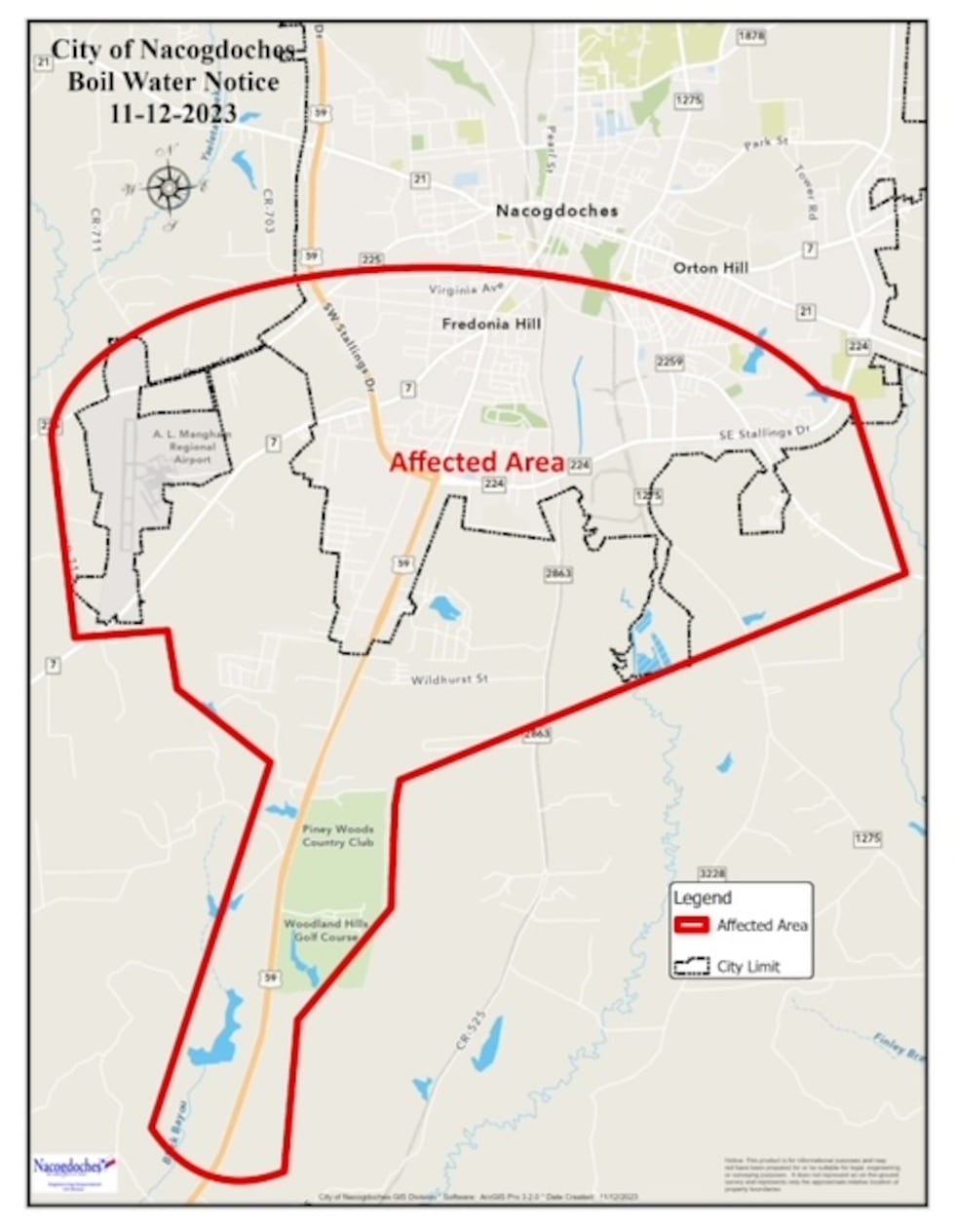 Copyright 2023 KTRE. All rights reserved.