Mother of convicted Hemphill murderer Matthew Edgar turns self in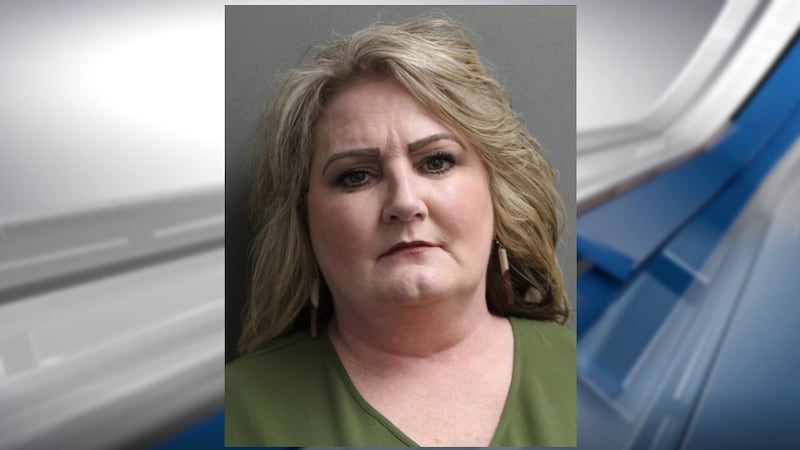 Published: Nov. 7, 2023 at 12:55 PM CST
SABINE COUNTY, Texas (KTRE) - The mother of convicted murderer Matthew Edgar turned herself in to Sabine County authorities Monday.
Cindy Hogan-Edgar, of Hemphill, turned herself in to the Sabine County Jail on Monday according to jail staff. Hogan-Edgar is the mother of Matthew Hoy Edgar, 27, of Hemphill, a man convicted of murder in 2022 after an investigation into the death of his ex-girlfriend in Oct. 2020.
Matthew Edgar had gone missing from his trial in January of 2022, and was captured in late December of 2022. On Monday, Cindy Hogan-Edgar was arrested after turning herself in on a charge of hindering apprehension or prosecution of a known felon, a Sabine County Jail employee said. The indictment was handed down by a Grand Jury on Oct. 25, stating that Cindy Hogan-Edgar committed her alleged crime on Dec. 28, 2022.
According to the jail employee, Cindy Hogan-Edgar was wanted on an outstanding warrant for the charge. She was released Monday on a $20,000 bond.
The U.S. Marshal's Service caught Edgar on December 31, 2022; at the time he was smoking on the back porch of a residence near his mother's Hemphill home.
Edgar was sentenced to 99 years incarceration with TDCJ for the murder of 19 year old Livye Lewis.
KTRE has reached out to the Sabine County sheriff for comment.
Related
Copyright 2023 KTRE. All rights reserved.