TJC theatre professor talks about dark comedy, 'Crimes of the Heart'
Published: Nov. 6, 2023 at 1:48 PM CST
TYLER, Texas (KLTV) - In its second production of the season, Theatre TJC presents playwright Beth Henley's instant classic, "Crimes of the Heart."
Dr. David W. Crawford, TJC theatre professor and director, spoke about the upcoming production in an interview on Monday.
Winner of the 1981 Pulitzer Prize, this Southern gothic comedy-drama is centered around the Magrath sisters, each of whom is having "a very bad day," according to a release from TJC. Meg's performing career is a wreck, Lenny is celebrating her birthday alone and Babe has just been accused of shooting her husband.
Amidst these dark themes, the play manages to be warm-hearted, irreverent, zany and brilliantly imaginative, teeming with humanity and humor as it examines the plight of the three young Mississippi sisters betrayed by their passions.
The production runs Nov. 8-11 in the Jean Browne Theatre on the TJC central campus.
Admission is $10 for adults and $5 for seniors ages 65 and up, students and active military. The TJC Box Office hours are 1-6 p.m. on weekdays. For reservations, call 903-510-2212. Tickets can also be purchased online at TJC.universitytickets.com.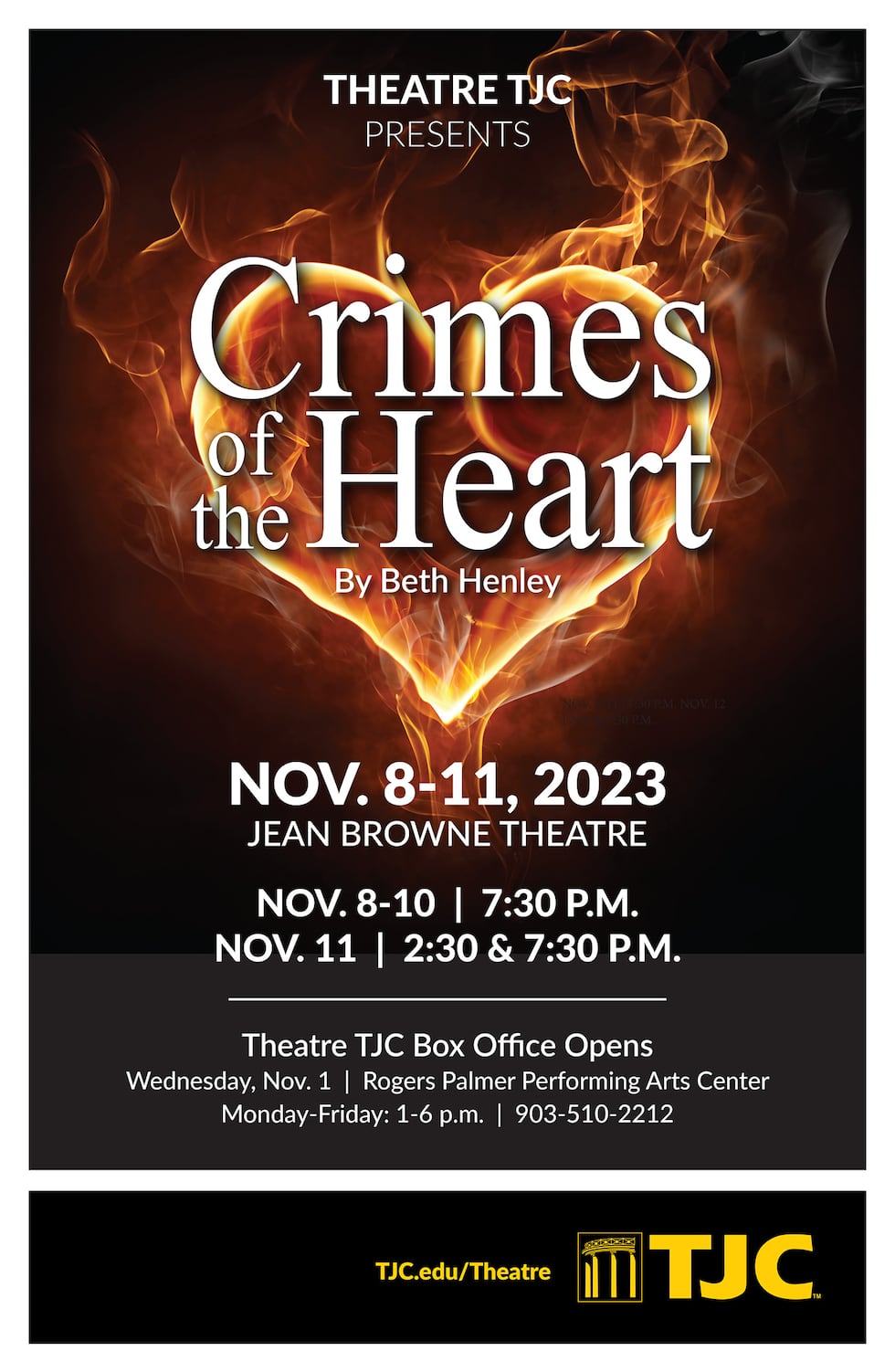 Copyright 2023 KLTV. All rights reserved.