Kitchen Pickin': BOLO alert!
Published: Nov. 6, 2023 at 3:34 PM CST
EAST TEXAS (KLTV/KTRE) - Jeff's resale bucket list just got a little shorter with a purchase today.
Betty Crocker Recipes for Today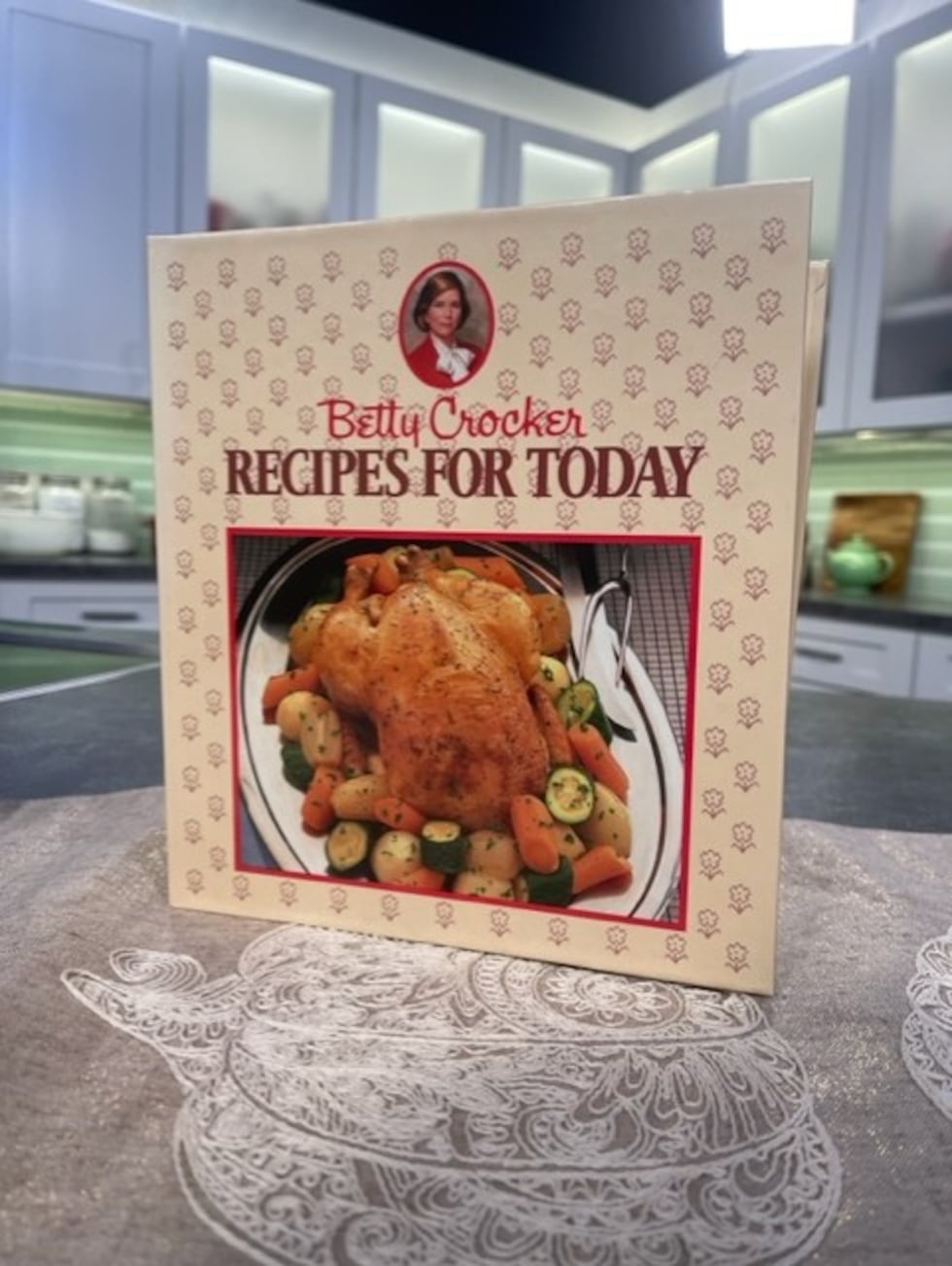 Jeff: Betty Crocker books don't go for a ton of money, but I sure can sell them pretty quick. This one has a 1986 copyright on it and has the handy binder styler.
Steph: They go quickly because they really do hold up, both content-wise and the sturdiness of their bindings. They're a great resource, especially for new cooks.
Homemade hot pad
Jeff: We've bought about 50 hot pads over the past year but this one is different with what feels like beans or sand inside and is much heavier than what we're used to. For 50 cents, it's worth a try.
Steph: This is really cute! I love it when these homemade finds are on the show from time to time. People's creativity is great to see; a practical, utilitarian item made cuter for the kitchen.
USS Enterprise Star Trek glass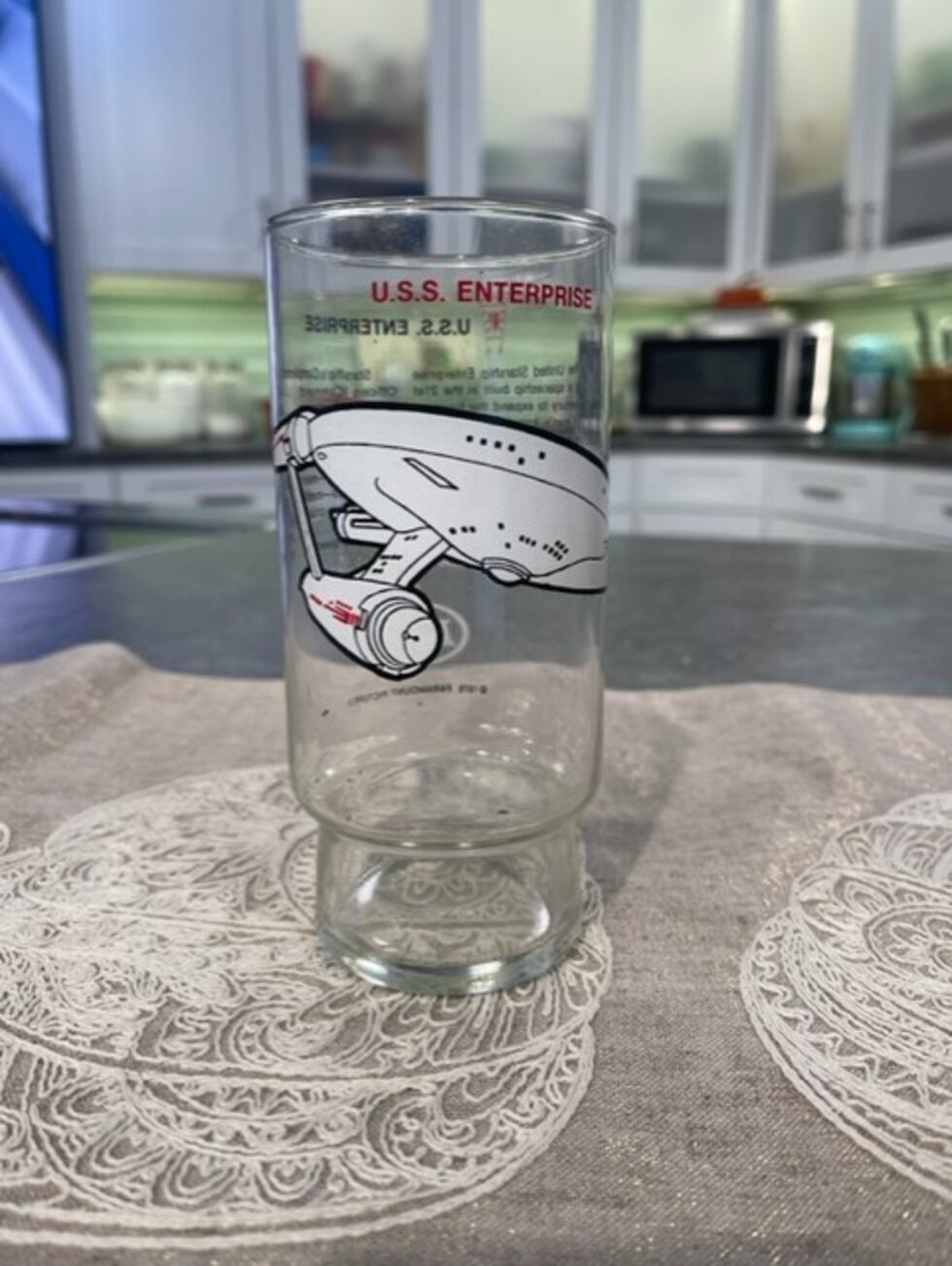 Jeff: This was just one of dozens of vintage glasses that were on sale at a home. A year ago, I probably would have bought all of them. But we're learning that glass means space so I settled on just this one, which comps around $20. For 25 cents, that's a great flip. These vintage glasses were all the rage in the 1980s. I remember having a Smurfs set from Hardees.
Steph: The Starship Enterprise is classic! My grandfather was a huge fan of Star Trek. I immediately thought of him when I saw this. I bet many collectors out there will love this find.
Pampered Chef cookie press
Jeff: I almost always buy Pampered Chef. This appears to be never used and still has the original box and manual. With cookie season coinciding with Christmas season, this should be a quick flip. By the way, this is the day after Halloween and the unofficial start to the Christmas shopping season on the resale front.
Steph: This is a really good find. PC products are well-made, and this one being complete is going to make some home baker out there extra happy.
Saladmaker pot
Jeff: Just today during my lunch break, I was at an estate sale and the SaladMaster logo caught my eye. I immediately reached into the cabinet and pulled down a stack of pots but suddenly couldn't find that logo again. Was it on a tag? On a handle? I could not find it and almost convinced myself that my mind was playing tricks on me. I think I looked through the pots again for about another 90 seconds before it caught my eye again. I finally realized it was etched in the stainless steel of the pot. This is one of those items I get competitive with my wife over, to see who can spot it first. I won this round.
Steph: Salad Master is highly sought after, I think, because they hold up so well. They've got a nice heavy construction and they have a lot of interchangeable parts in a set, like lids and inserts. Plus the pot lids have a steam-release valve that you can hear when whatever is in the pot starts boiling, which is helpful.
Vintage coffee canister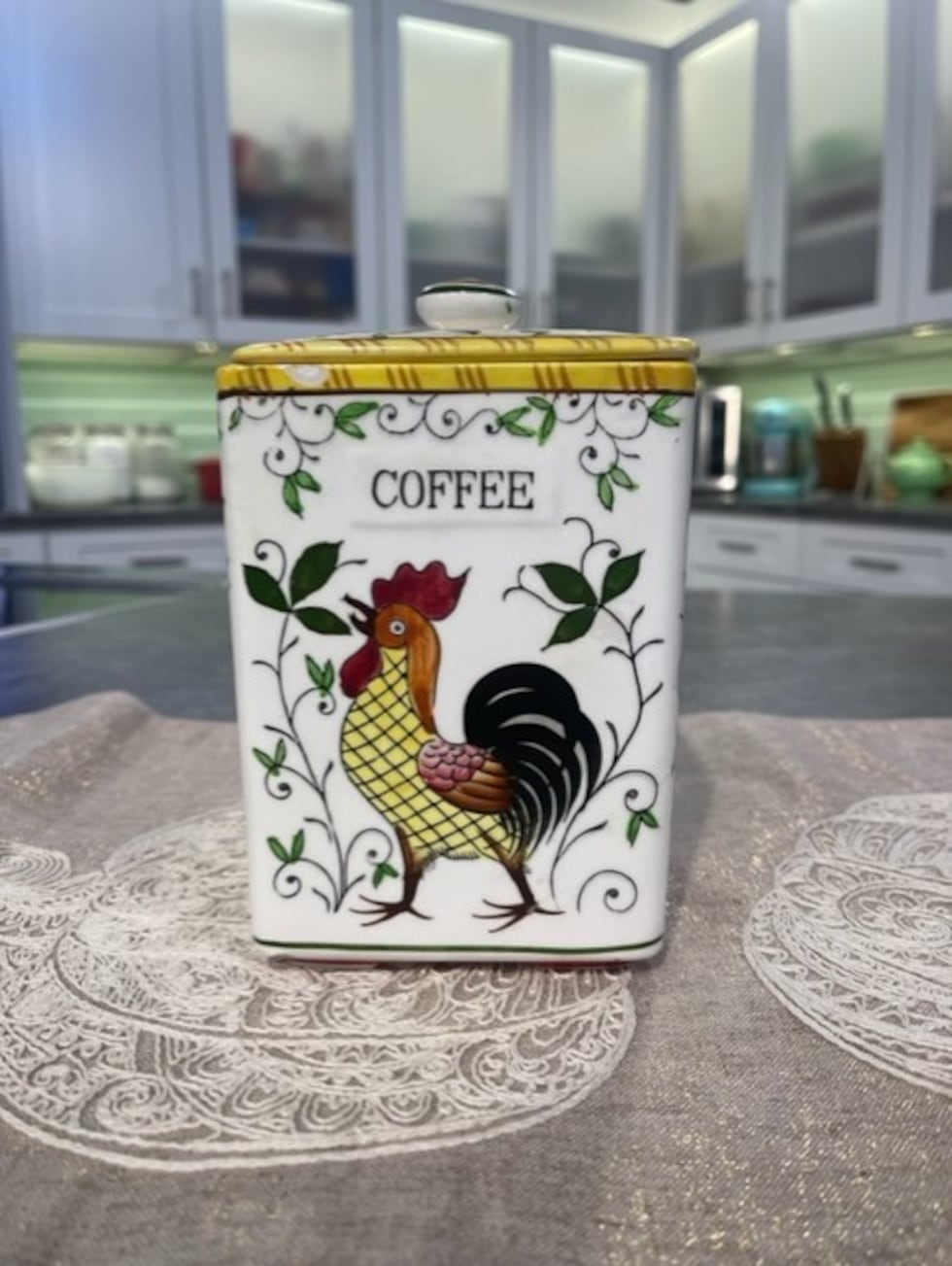 Steph: This is part of a canister set that belonged to my mom's mother. The pattern is called Provincial, and it was made in Japan by a company called UCAGCO. In addition to this coffee canister, I have one for sugar and I have the matching creamer. I'm sure other pieces got broken over the years, as this piece feels fragile. It is definitely not dishwasher safe! I just display them on a shelf to remind me of my grandmother.
The offices of United China and Glass Company (UCAGCO) were based in New Orleans and New York. Ucagco was primarily a distributor of dinnerware and glassware. They were the distributor of many Japanese china patterns during the early 1950s.
Jeff: The leaves and design on this look like Pier 1. I'm sure Pier 1 got some kind of influence from this style.
To see more episodes of East Texas Kitchen Pickin', click here.
Copyright 2023 KLTV. All rights reserved.