Gilmer, Center face off in bi-district round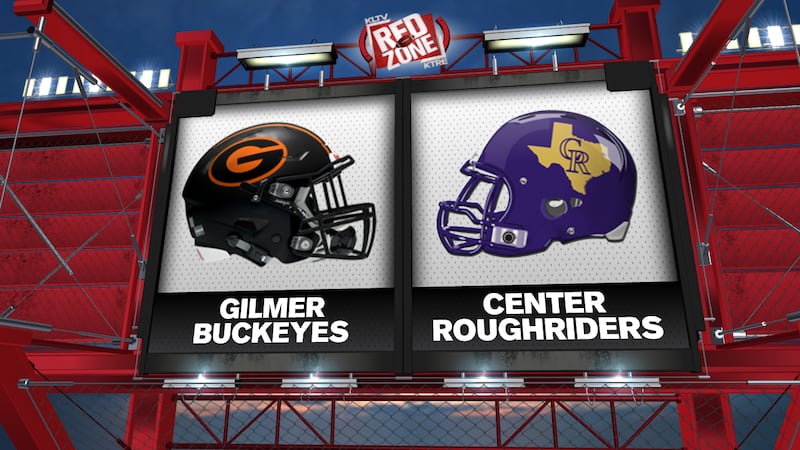 Published: Nov. 6, 2023 at 4:26 PM CST
HALLSVILLE, Texas (KLTV) - The journey to Jerry's World begins this week with the bi-district round of the playoffs. Center represents 8-4A DII as the 3-seed and Gilmer represents 7-4A DII as the 2-seed. They meet up in Hallsville Friday at 7 p.m. in a game that is sure to be full of fireworks.
The Gilmer Buckeyes finished the season with a 7-3 record after an 0-2 start. Their only district loss came against Pleasant Grove. The Center Roughriders also finished with a 7-3 record overall, 4-2 in district play. Their two losses came in week 8 and 9 to Van and Carthage, the top two seeds in the district.
Spring Hill is the only common opponent for the two teams. Center played the Panthers in week 2 and won 66-20. Gilmer played them in week 10 in a district matchup where the Buckeyes won 59-13.
In the regular season Gilmer scored 516 points and gave up 359. Center scored 507 points and gave up 428. That puts the two teams scoring an average of 51.6 and 50.7 points per game.
Copyright 2023 KLTV. All rights reserved.