Tenaha boys take 2nd place at cross country state meet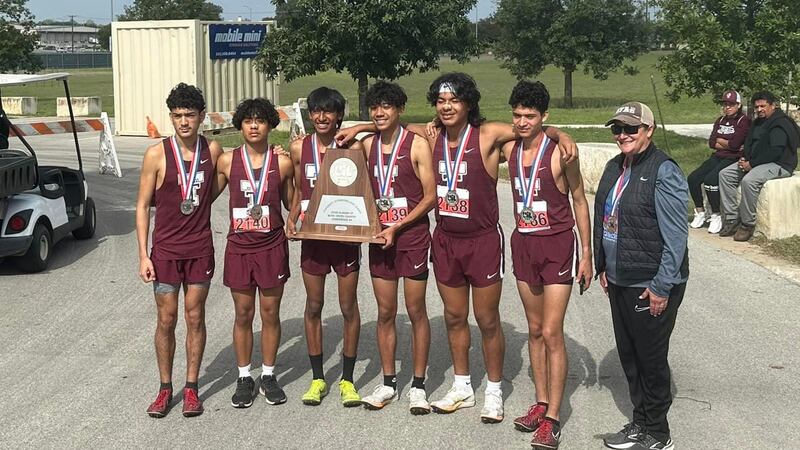 Published: Nov. 3, 2023 at 12:39 PM CDT
|
Updated: Nov. 4, 2023 at 12:01 PM CDT
ROUND ROCK, Texas (KLTV/KTRE) - Fifty-three East Texas schools are represented at the cross country state meet in Round Rock.
Below is a list of teams and student athletes who finished in the top three:
Friday, Nov. 3
Eustace boys (Ryan Porte, 7th; Brendon Greenlee, 32nd; Landon King, 33rd; Cooper Leslie, 38th; Ivan Umana, 59th; Elijah Griffin, 72nd; Thomas Adkisson, 106th) finished third in 3A.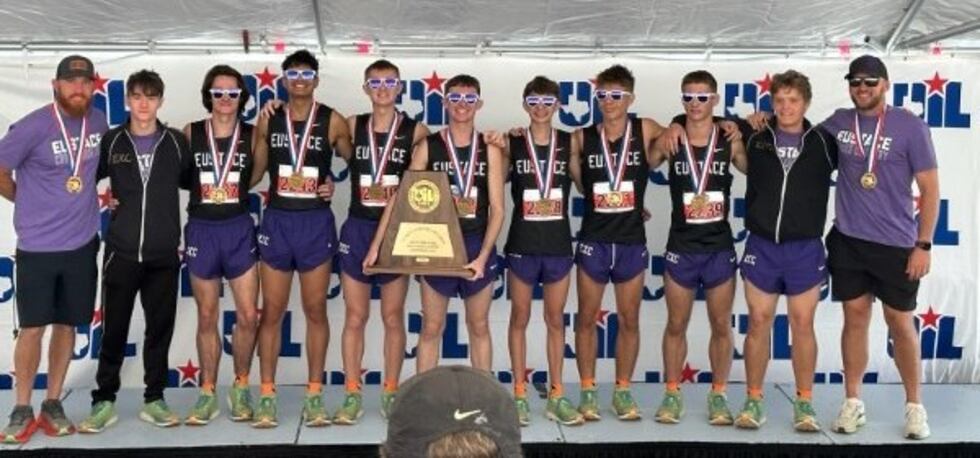 Saturday, Nov. 4
10:10 a.m. 2A Girls
Shelbyville's Emily Pharris, 12th grade, finished in first place. She also took first in 2022.
"Congratulations to Emily Pharris, she is your back to back Class 2A Girls Cross Country State Champion!" Shelbyville ISD shared.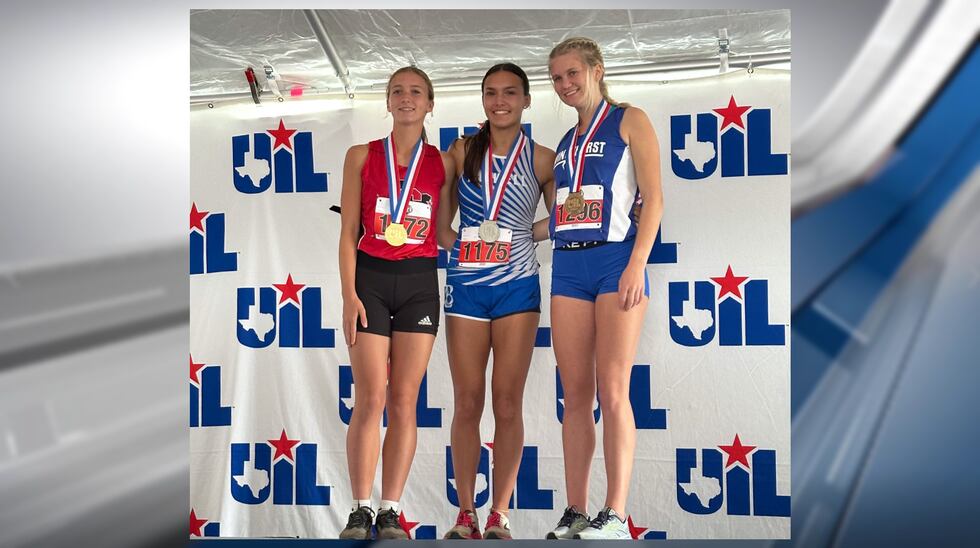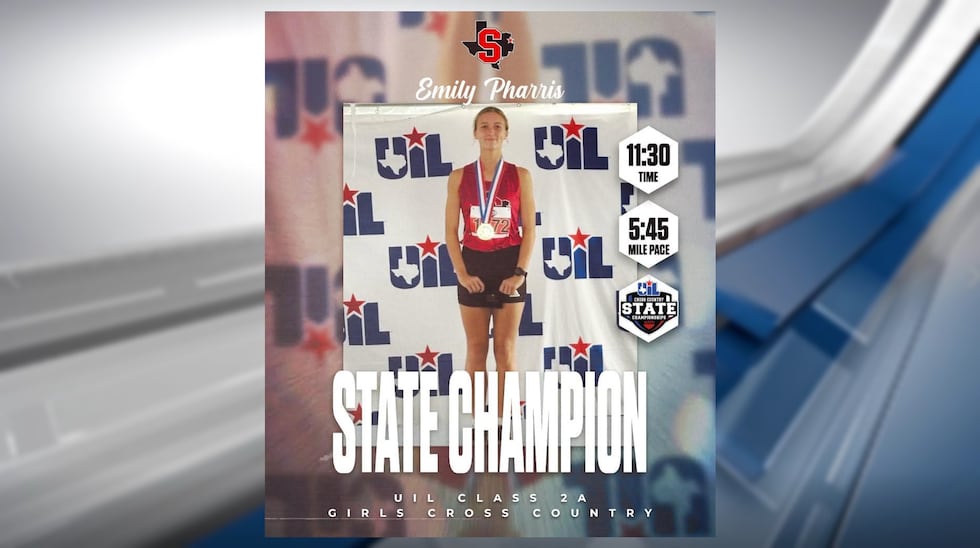 10:40 a.m. 2A Boys
Tenaha boys (Misael Hernandez, 4th; Adrian Ramirez, 14th; Eustorgio Flores, 18th; Jairo Hernadez, 19th; Marco Gonzales, 51st; Jhostyn Lopez, 118th) finished 2nd in 2A.
"What a PHENOMENAL EFFORT today by our Varsity Boys XC team bringing home the Silver Medal to Tenaha!!!" a school representative said. "This team ran their best race as a group on this course…doing exactly what Coach Sisk has trained them to do!! Congratulations, Tigers and Coach Sisk!"
Copyright 2023 KLTV. All rights reserved.